'Amelie' Director Jean-Pierre Jeunet Upset About Plans For Broadway Musical: "I hate Broadway"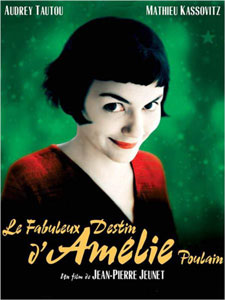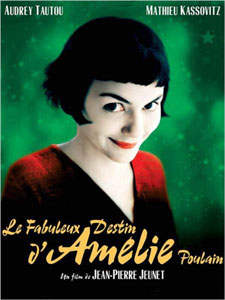 Sometimes you do a project for art, sometimes you do it for money. French director Jean-Pierre Jeunet helmed the Oscar-nominated film Amelie back in 2001. Not only was it a critical success, but it also took in $152 million at the box office.
Jeunet decided to sell the rights to the film in order to support his favorite charity, the Mecenat Chirurgie Cardiac (Heart Surgery Patronage).
The 59-year-old director shared in a radio interview, "For a long time I resisted, I turned down every offer. But 10 years later, there's a bit of a crisis. I support an organisation called Mecenat Chirurgie Cardiac. It costs 10,000 euros to save a child, I have already helped to save a good dozen children, and then I thought this could be an opportunity to save more."
Even though his good deed is saving dozens of sick children, he has a few regrets about losing the rights to his creative work. The French movie is about to be turned into a Broadway musical.
Jenunet didn't hold back about his feelings for musical theater.
"I hate Broadway. I think it is the very incarnation of tackiness," said the Frenchman.
In fact, he's downright "disgusted" by the direction producers are taking his pet project.
He continued, "I can tell you that I will not go to see it, I don't even want to hear about it, I won't listen to what they do, but if it brings in some money, well maybe I can save a few lives, and that's the only reason I accepted."
Amelie will be adapted for the Broadway stage by Dan Messe. No dates for the production have been announced yet.
Via AFP
http://www.dailyactor.com/wp-content/uploads/2016/02/alicia-Vikander-Ex-machina.jpg
Alicia Vikander on the Her First Trip to L.A. and the Acting Tip 'Ex-Machina' Director Alex Garland Gave Her
"You [get immersed in] a film and of course you think that that is it. And then you go away and you read a new script and you have a new crush" - Alicia Vikander
http://www.dailyactor.com/actors-on-acting/alicia-vikanderacting-tip-ex-machina-director-alex-garland-gave-her/
http://www.dailyactor.com/wp-content/uploads/2016/02/Channing-Tatum-Hail-Caesar.jpg
Channing Tatum Talks 'Hail, Caesar!': "I've been beating on the Coens' door for years, man"
"It's the most I've ever prepped for a six-minute section in a movie." - Channing Tatum
http://www.dailyactor.com/actors-on-acting/channing-tatum-hail-caesar-tap-dancing/
http://www.dailyactor.com/wp-content/uploads/2016/01/Isidora-Goreshter-Shameless-audition.jpg
Isidora Goreshter Remembers Her Audition for 'Shameless'
Goreshter recently recalled that her audition for the 'Shameless' was by far her worst ever.
http://www.dailyactor.com/actors-on-acting/isidora-goreshter-audition-for-shameless/
http://www.dailyactor.com/wp-content/uploads/2016/01/Sutton-Foster-Younger.jpg
Sutton Foster: "Sometimes I won't even find a character until I put on the costume"
"I never had grand aspirations to be a movie star, to be famous or to be on TV. The theater was what I wanted." - Sutton Foster
http://www.dailyactor.com/actors-on-acting/sutton-foster-younger-character-costume/
http://www.dailyactor.com/wp-content/uploads/2016/01/Paul-Giamatti-Billions.jpg
Paul Giamatti on Building His Career: "I was always willing to just go, 'OK, sure, I'll do that'"
"I've done everything an actor can do except porn and performing in an amusement park" - Paul Giamatti
http://www.dailyactor.com/actors-on-acting/paul-giamatti-billions-building-an-acting-career/