Actors' Equity & Theater Producers Have Some Questions to Answer about Touring Contracts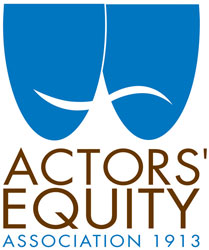 One of the actors' unions is heating up with a fight about contracts and there are quite a few people who are angry about the direction it is headed. Actors' Equity union, which represents theater performers on Broadway and across the United States, has made concessions on contracts for two big upcoming national tours.
Kinky Boots and Newsies are setting out on their first national tours, but they are using a tiered contract where the weekly salary is only in the $1,000 range. For performers who have worked a first national tour before, it is a huge decrease in salary from the full production contract they have worked under in the past. A full production contract currently pays about $1,800 a week and shows like Wicked and The Lion King fall under those plans.
However, this is a trend that actors want to stop because Memphis and Chicago, both Tony Award-winning musicals, are using tiered contracts. If it continues in this direction, actors salaries will continue to be affected.
Producers feel that their hands are tied because of their relationship with the regional theaters and touring houses. If the show only runs a week or two, certain financial payments have to be guaranteed in order for the tour to run a profit.
On the flip side, Equity is being pressured to push for better salaries for the touring actors. The members of the union want Equity to force producers and presenters to better the financial payment guarantees in order to improve their weekly salaries.
As a result, a town hall discussion will be held on Jan. 27 to get to the heart of the matter. One point to note is that tiered contracts began in 2004 to encourage producers to mount Equity tours versus sending a tour out with non-union actors. According to Equity spokeswoman Maria Somma, these contracts are in effect until 2015.
She said, "In the latest contract we got raises in salaries and per diems and we strengthened a number of other things for actors on tour. Wages can be a concern for some, but we have heard from members from around the country who are out on tour, and they're satisfied with the salaries and they're ecstatic to be working in a role that they really wanted to do. The challenge for any union, I think, is to satisfy the greatest number of people. If there is dissatisfaction, the union wants to know why, and wants to share the facts so everyone is very well-informed."
The members have also taken to social media to speak out about this issue. Broadway actor Josh Lamon tweeted, "This meeting is vital. The #AEA townhall meeting is set up so they can give us info. Not so WE can SPEAK. Today's for us. Make It count."
While Equity seems to think its members are satisfied with current wages, it seems that a vocal group of the union understands that the touring contracts are headed in a questionable direction.
Watch: SAG Conversations with Tom Hiddleston of 'The Night Manager'
Hiddleston chats about the finer points of playing Jonathan Pine, a former British soldier.
http://www.dailyactor.com/actors-on-acting/sag-conversations-tom-hiddleston-the-night-manager/
http://www.dailyactor.com/wp-content/uploads/2016/08/John-Krasinski-The-Hollars.jpg
John Krasinski on his "Lottery-Ticket Life": "What I try to do instead is try to deserve to stay here"
"It's so unbelievably rare to get the opportunity that I did to be on The Office, so what I try to do instead is try to deserve to stay here" - John Krasinski
http://www.dailyactor.com/actors-on-acting/john-krasinski-ottery-ticket-life/
http://www.dailyactor.com/wp-content/uploads/2016/08/john-turturro-the-night-of.jpg
John Turturro on 'The Night Of', Almost Quitting Acting and Why He Doesn't Chase Awards
"Why do I have to pay a publicist? I'd rather save my money so I can go do an Off Broadway play.'" - John Turturro
http://www.dailyactor.com/actors-on-acting/john-turturro-the-night-of-quitting-actingawards/
http://www.dailyactor.com/wp-content/uploads/2016/08/imperium_daniele_radcliffe.jpg
Daniel Radcliffe on Playing a Neo-Nazi in 'Imperium': "It's still just horrible to say some of this stuff"
Radcliffe reveals how he played such a layered character and what it felt like to say his character's hate-filled dialogue.
http://www.dailyactor.com/actors-on-acting/daniel-radcliffe-playing-a-neo-nazi-imperium/
http://www.dailyactor.com/wp-content/uploads/2016/08/John-Cho-Star-Trek-Beyond.jpg
How John Cho Took A Stand for Diversity Early in His Career
"When one does speak one's mind, one might be surprised at how receptive people are." - Actor John Cho
http://www.dailyactor.com/actors-on-acting/john-cho-took-a-stand-for-diversity/