The Oscars Will Feature a Tribute to Movie Musicals of the Past Decade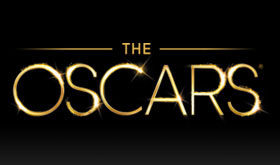 The Oscars plan to include a special celebration of movie musicals of the last ten years, its producers announced today.
The tribute can't last too long because there have only been 3. Chicago, Dreamgirls, Nine and now, Les Mis. Am I missing any?
"The musical as a motion picture genre has had a remarkable renaissance in the last decade," said producers Craig Zadan and Neil Meron.  "We are excited to showcase three musical films—Chicago, Dreamgirls and Les Misérables — on our Oscar® show." 
The Oscars will be on February 24th and will be hosted by Seth MacFarlane. 
http://www.dailyactor.com/wp-content/uploads/2016/05/Josh-Gad-Angry-Birds.jpg
Josh Gad Talks 'Angry Birds' and Voicing Animated Characters
"Animation is so liberating because you're just left to your own voice and there's nothing else you can fall back on" - Josh Gad
http://www.dailyactor.com/actors-on-acting/josh-gad-angry-birds-animated-characters/
http://www.dailyactor.com/wp-content/uploads/2016/05/Cara-Delevingne-paper-towns.jpg
Cara Delevingne Had to Read a Scene from 'Who's Afraid of Virginia Woolf?' for her 'Suicide Squad' Audition
"More is known about my life than the lives of the characters I play. My plan is to reverse that" - Cara Delevingne
http://www.dailyactor.com/actors-on-acting/cara-delevingne-suicide-squad-audition/
http://www.dailyactor.com/wp-content/uploads/2016/05/Bryan-Cranston-All-the-Way.jpg
Bryan Cranston: "From the age of 25, I became a working actor and never looked back"
"Heisenberg and Breaking Bad became this avalanche. And I had to step away from it so I didn't get swallowed up by Walter White." - Bryan Cranston
http://www.dailyactor.com/actors-on-acting/bryan-cranston-working-actor/
http://www.dailyactor.com/wp-content/uploads/2016/05/russell-crowe-method-acting.jpg
Russell Crowe Blasts Method Acting: "Seriously, it's not that complicated"
"If you want to be an actor, work it out yourselves." - Russell Crowe
http://www.dailyactor.com/actors-on-acting/russell-crowe-blasts-method-acting/
http://www.dailyactor.com/wp-content/uploads/2016/05/leslie-odom-jr-hamilton.jpg
'Hamilton' Star Leslie Odom, Jr.: "This is the show I was waiting for my whole life"
"There is a chance that this is the greatest role I might ever have in my life.: – Leslie Odom, Jr. While it's fair that Lin-Manuel Miranda receives the lion's share of the press for Hamilton — he is the writer and star behind the unprecedented Broadway musical — he is quick to share […]
http://www.dailyactor.com/actors-on-acting/leslie-odom-jr-hamilton/