No John Hawkes for 'The Sessions'? 'Beasts' Director Over Ben Affleck? Some Thoughts On The Nominations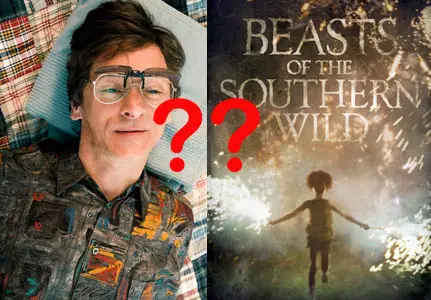 The one category that is a total joke this year is Best Director. No Kathyrn Bigelow for Zero Dark Thirty? No Ben Affleck for Argo? What about Quentin Tarantino for Django Unchained? Instead of nominating any one of these three most deserving directors, Beasts of the Southern Wild Director Benh Zeitlin gets a nod? And it was nominated for Best Picture?
Come on. Did they watch the movie? The best thing about the movie is Quvenzhané Wallis (who got a nomination for Best Actress in a Leading Role), Dwight Henry and the soundtrack. The movie is just OK and doesn't even belong in the same sentences as Django, ZDT or Argo. Absolutely ridiculous.
No Affleck or Bigelow… wow.
In the acting categories, the only one true snub has to be John Hawkes for The Sessions. But, who do you take out? Here are the nominations:
Bradley Cooper in Silver Linings Playbook
Daniel Day-Lewis in Lincoln
Hugh Jackman in Les Misérables
Joaquin Phoenix in The Master
Denzel Washington in Flight
Daniel Day-Lewis, who I think will win, has to stay. Hugh Jackman is my second choice and Joaquin Phoenix has also got to be on there. Cooper and Washington were both great in their roles but if I had to pick one, I'd take off Washington and slide in Hawkes. Flight had a damn good first hour but then crashed and burned in its second half. And that final scene with the kid? I know that's not Denzel's fault, it's Director Robert Zemeckis', but still, someone has to go in our little make-believe list.
Robert De Niro is the weak link for me the Best Supporting Actor category. He was fine but I barely remember him in Silver Linings Playbook. I loved Alan Arkin in Argo and he may in fact win for the 'sentimental' vote but I think it all comes down to Philip Seymour Hoffman (The Master) and Christoph Waltz (Django Unchained) with Waltz winning.
As good as Quvenzhané Wallis in Beasts, I actually kind of hate it when a kid gets nominated. Jessica Chastain, for me, is the best of the bunch.
For Best Supporting Actress, let's just give it to Anne Hathaway now. The only other actress I see being in her way is Sally Field; Lincoln got 12 nominations so the Academy clearly loves the film.
It'll be a fun month and a half, that's for sure. And, yes, I'm still pissed over Best Director.
http://www.dailyactor.com/wp-content/uploads/2016/05/kristen-dunst-fargo.jpg
Kirsten Dunst: Auditions are "the most stressful thing to me on the planet Earth"
Despite being a well-known actress with dozens of credits, Kristen Dunst tells Variety that she still thinks of auditions as "the most stressful thing to me on the planet Earth." Most audiences first became familiar with Dunst after her appearance as the young vampire Claudia in 1994's Interview with the Vampire, but Dunst confesses that […]
http://www.dailyactor.com/actors-on-acting/kirsten-dunst-stressful-auditions/
http://www.dailyactor.com/wp-content/uploads/2016/05/Jessie-Mueller-Waitress.jpg
Jessie Mueller on Following up 'Beautiful' with 'Waitress': "I think early on I did feel little bit of pressure"
"I was taken with theater from the beginning, it was the coolest thing for me." - Jessie Mueller
http://www.dailyactor.com/actors-on-acting/jessie-mueller-waitress-pressure/
http://www.dailyactor.com/wp-content/uploads/2016/05/Sean-Hayes-An-Act-of-God.jpg
Sean Hayes on Why He Loves Theater and His Return to Broadway in 'An Act of God'
"I think one of the worst mistakes an actor can make is run away from the role that made them beloved in the first place, that gave them an audience." - Sean Hayes
http://www.dailyactor.com/actors-on-acting/sean-hayes-broadway-an-act-of-god/
http://www.dailyactor.com/wp-content/uploads/2016/05/zachary-levi-she-loves-me.jpg
Zachary Levi on Starring in Broadway's 'She Loves Me': "Honestly, the biggest challenge is just my own brain"
"My whole life, all I've ever wanted to do was be an actor and an entertainer and make people happy and also feel like I belonged" - Zachary Levi
http://www.dailyactor.com/actors-on-acting/zachary-levi-broadway-she-loves-me/
http://www.dailyactor.com/wp-content/uploads/2016/05/Ewan-McGregor-Last-Days.jpg
Ewan McGregor Talks Playing Jesus and the Devil in 'Last Days in the Desert'
"I was just trying to play him like any other role, really. Who do I think he was? Who do I want him to be in this story?" - Ewan McGregor
http://www.dailyactor.com/actors-on-acting/ewan-mcgregor-playing-jesus-devil/