Busy Philipps and Taye Diggs to Announce The 19th Annual SAG Awards® Nominations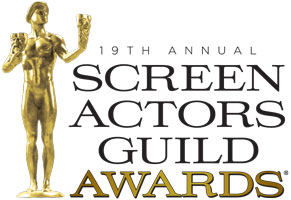 Busy Philipps, one of the stars of Cougar Town, and Taye Diggs, star of Private Practice, will reveal the 19th Annual Screen Actors Guild Awards® nominations on Wednesday, Dec. 12.
The announcement will be telecast live on TNT at 9 a.m. (ET)/6 a.m. (PT) and webcast live on tnt.tv and tbs.com.
Also, Philipps has been named social media ambassador for this year's SAG Awards. Through posts on Twitter and Facebook, Philipps will serve as the online face for the awards during the six weeks leading up to the live Jan. 27 simulcast on TNT and TBS. She will give viewers access to behind-the-scenes moments, including updates on the production, presenters and fashion. She will also be posting from the red carpet on awards night.
http://www.dailyactor.com/wp-content/uploads/2016/05/kristen-dunst-fargo.jpg
Kirsten Dunst: Auditions are "the most stressful thing to me on the planet Earth"
Despite being a well-known actress with dozens of credits, Kristen Dunst tells Variety that she still thinks of auditions as "the most stressful thing to me on the planet Earth." Most audiences first became familiar with Dunst after her appearance as the young vampire Claudia in 1994's Interview with the Vampire, but Dunst confesses that […]
http://www.dailyactor.com/actors-on-acting/kirsten-dunst-stressful-auditions/
http://www.dailyactor.com/wp-content/uploads/2016/05/Jessie-Mueller-Waitress.jpg
Jessie Mueller on Following up 'Beautiful' with 'Waitress': "I think early on I did feel little bit of pressure"
"I was taken with theater from the beginning, it was the coolest thing for me." - Jessie Mueller
http://www.dailyactor.com/actors-on-acting/jessie-mueller-waitress-pressure/
http://www.dailyactor.com/wp-content/uploads/2016/05/Sean-Hayes-An-Act-of-God.jpg
Sean Hayes on Why He Loves Theater and His Return to Broadway in 'An Act of God'
"I think one of the worst mistakes an actor can make is run away from the role that made them beloved in the first place, that gave them an audience." - Sean Hayes
http://www.dailyactor.com/actors-on-acting/sean-hayes-broadway-an-act-of-god/
http://www.dailyactor.com/wp-content/uploads/2016/05/zachary-levi-she-loves-me.jpg
Zachary Levi on Starring in Broadway's 'She Loves Me': "Honestly, the biggest challenge is just my own brain"
"My whole life, all I've ever wanted to do was be an actor and an entertainer and make people happy and also feel like I belonged" - Zachary Levi
http://www.dailyactor.com/actors-on-acting/zachary-levi-broadway-she-loves-me/
http://www.dailyactor.com/wp-content/uploads/2016/05/Ewan-McGregor-Last-Days.jpg
Ewan McGregor Talks Playing Jesus and the Devil in 'Last Days in the Desert'
"I was just trying to play him like any other role, really. Who do I think he was? Who do I want him to be in this story?" - Ewan McGregor
http://www.dailyactor.com/actors-on-acting/ewan-mcgregor-playing-jesus-devil/