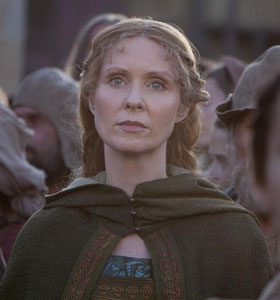 Sex and the City's Cynthia Nixon has taken on a whole new world in the upcoming ReelzChannel's mini-series that has been adapted from the works of author Ken Follett.  Entitled World Without End, Nixon has traded in her glamorous life with Carrie Bradshaw and the girls for a more devilish role.  In the $46 million dollar production Nixon plays Petranilla, a killer and master manipulator living in the 14th century in the midst of the Hundred Years' War with Black Death looming in the air.
Speaking with The Hollywood Reporter about her challenging role, Nixon explains that the dramatically different character is what drew her in. "It's such a wonderfully juicy part and also such a departure. I've never played anything quite like this. I might have played a couple slightly villainous people in my time, but I've never playing anyone this evil yet seemingly sweet and helpless on top of it. I haven't murdered a lot of people in my roles." Read more
Academy award winner James Franco is being sued by his former professor of New York University, José Angel Santana.  The multi-talented career student took a course, Directing the Actor, and after receiving a "D" informed the news outlet Showbiz411 back in 2010 that Santana was "awful." Adding that he only attended 12 out of the 14 classes.  "I didn't feel like I needed to waste my time with a bad teacher," the 127 hours actor noted.
Since sharing his opinion Franco was hit with a lawsuit by the former teacher who has cited defamation of character and is suing for unspecified monetary damages according to Daily Caller.  Santana revealed that he was let go from his position at the University for giving the Pineapple Express star a bad grade and has also sued the well known school for wrongful termination. Read more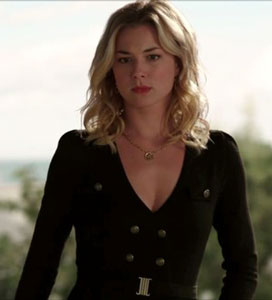 After stirring the hearts of fans as Amy Abbott in Everwood for four seasons Canadian actress Emily Van Camp has  traded in her wholesome character for the likes of Amanda Clark, her new villainous alter ego that has viewers awaiting Revenge on Sunday nights. 
Ready to enter into season 2 after an amazing first year run on ABC, Van Camp recently discussed her beginnings with the show and how she became involved with the series.  "I read the script for Revenge and I loved it, so I went and met with [Revenge executive producers] Marty Bowen and Mike Kelley to hear their thoughts on the project," she said. "We talked and talked about it, and then I went through a whole audition process to win the role. When I tested for the part, Marty called my agent and said, "I just don't know if she can go dark. I didn't see that in our meeting. She really doesn't give that off." When I heard that, I thought to myself, 'OK, great. Let's go in and I'll try to prove it to them." Read more
Actor Jeremy Renner, who recently discussed his experience of working on The Avengers (i.e, he wasn't too happy with the way they took his character), talked a bit more about his work in the global box office giant – but this time, it was all nice. 
Known for his role as the superhero Hawkeye, who teams up with his talented peers Iron Man (Robert Downey Jr.), Thor (Chris Hemsworth),  The Black Widow (Scarlett Johansson), Captain America (Chris Evans), and the Hulk (Mark Ruffalo), Renner shared his determination to do his alter ego justice on the big screen.  Doing so, Renner had to take on archery training and learn how to fire fast.  Luckily the technology of CGI made the 41 year old's job a little less strenuous. Read more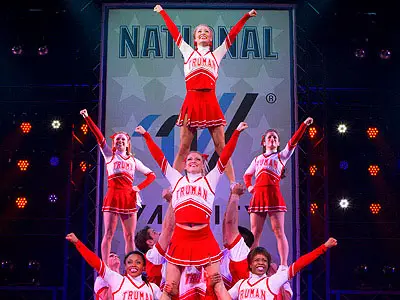 Bring It On: The Musical  has just opened at the St. James Theater at the start of this month. The production's plot will follow the same formula as the movie's storyline, but this time around fans will be invited to slip into the world of a "cheerleading whiz" by the name of Campbell (played by actress Taylor Louderman) who finds herself the new student at a school without a cheerleading squad. 
Something director and choreographer Andy Blankenbuehler can relate to. Now 42-years old, the helmer of the production attended an all boy's school in Cincinnati where his school, for obvious reasons in those days, did not have a cheerleading squad. "I went to an all-boys' high school in Cincinnati.  We didn't even have a cheerleading squad," he shared. Read more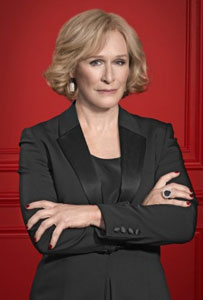 DirecTV's Damages his kicked off its final year on air this past July 11th.  Discussing her character Patty Hewes and the last season of the show, Golden Globe award winning actress Glenn Close has revealed that this will most likely be her last days on the small screen once the drama says goodbye.  "No, I don't think I would do another series," she sadly shared with Huffington Post.
While Close may be saying goodbye to television, she isn't necessarily parting ways with her long time character.  "I don't know if I ever truly say totally goodbye to these characters. I think they stay — they reside in me somewhere. Patty can be kind of dark and I'm not sorry to see the kind of the darker side go. But … I'm ready to move on. I feel a great sense of closure in that I think this season is a really good one. It has some great stuff about Patty and her life that people don't really know, reasons for her behavior." Read more
Game of Thrones' actor Peter Dinklage recently spoke to Moviefone about his role as the evil pirate ape Captain Gutt in Ice Age 4, that's currently out in theaters, and his work on the HBO drama as Tyrion Lannister.
When asked about how he was cast in the kid's movie in his first voice role, Dinklage shared how movie heads reached out to him for the part. "They called my agent and asked if I would be interested. I was nervous the first couple of [voice] sessions, because I was new to it. I felt like I was doing everything wrong. Steve [Martino] and Mike [Thurmeier], the directors, were there, and they just allowed me to explore it and have fun with it and try a couple different voices. I don't know if that happens all the time, but they were just open to my ideas. It was just a great way of working. But I always thought I was going to be fired after the first couple of sessions." Read more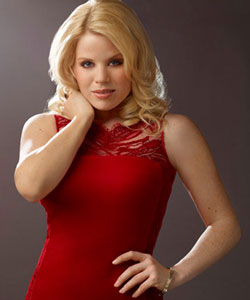 Actress Megan Hilty, who plays Ivy Lynn, is keeping on the positive side in light of the wave of changes that has taken over Smash's second season now that actors Raza Jaffrey, Will Chase, and Brian d'Arcy James have all departed their posts.  "Well, the energy is definitely going to be different. But this kind of change is inevitable in any business, but particularly ours. I've certainly experienced it personally. It's going to be sad not to see my old friends around, but we're going to make new friends too. It'll be fun," Hilty noted optimistically.
The actress also spoke about the behind the scenes changes taking place with Huffington Post.  "I know they're getting a couple of new writers for that music, and I'm really excited to see who they find. That's such a huge element of what actually happens in New York. I'm glad they're capturing that in the storyline!" Read more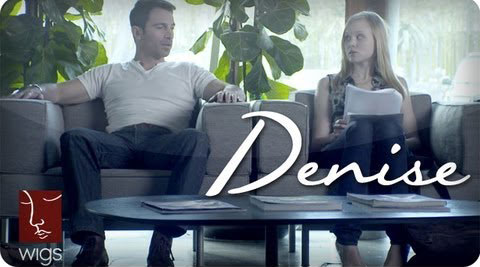 Newsroom stars Allison Pill and Chris Messina are the latest actors to appear in writer Neil LaBute's short story for the YouTube channel, WIGS. 
Joining the ranks of their acting peers such as Alfred Molina and Julia Stiles, the duo are featured in the clip Denise, a short about two actors who get a call back.  Seen in the clip is an irritated Pill in the title role who runs into Messina's character Brad, a guy who never called her back after a one night stand.   From there things veer off into some risque territory involving positions and a video!  "Positions I've never thought of. The promises we made to each other. that video," Pill whispers.
As confirmed by Yahoo, the Wigs channel comes from the efforts of partners Jon Avnet and Rodrigo Garcia, and features stories centered on women.  Avnet and Garcia's goal is to bring high-production value to the web with their short stories for HBO.  Watch the entertaining clip of Denise with both Pill and Messina below. Read more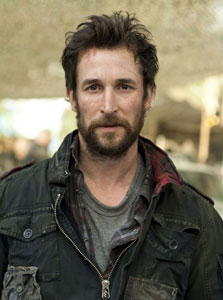 Actor Noah Wyle has been making the rounds in promotion of his starring role in the TNT series Falling Skies. Now in it's second season, Wyle had some personal and professional obstacles to overcome when he first started on the set of the Steven Spielberg executive produced alien drama. 
The forty-one year old ER alumni, who says he likes to "play smart guys," had a  problem with playing the father of actor Drew Roy who is only fifteen years younger than Wyle. "When I showed up on set and realized I was going to play a father to Drew Roy, who's 26, my first instinct was, `You gotta be kidding me.' Then I thought, `Why is nobody else having a problem with this?'" While the actor does have a nine year old and a six year old at home, Wyle shared with The Huffington Post,  "I'm a young dad." Read more