More changes may be in store for Hollywood's actors' union, SAG-AFTRA.
Following an overwhelming member vote to merge SAG and AFTRA earlier this year, SAG-AFTRA officials voted to cut the amount of local offices from 33 to 25.
Richard Verrier with LATimes explained more about the vote. "The reduction is part of the process of integrating the two unions and reflects an effort to avoid duplications of regional offices representing the formerly separate unions that merged in March." Verrier went on to say that "SAG-AFTRA officials did not say which offices might close as a result of the consolidations."
Additionally, several board positions will be cut from the union. LATimes reports: "job cuts were nationwide and were mostly completed in September."
SAG-AFTRA is not yet disclosing information about the local offices chosen for "consolidation."
In recent years, Bradley Cooper has become one of Hollywood's most successful leading men. Despite this, there was a time when not getting work was a normal part of life for Cooper. Scott Huver with NBC 4 New York reported on Cooper's start in the industry, rejection, and subsequent success as an actor.
For many actors, auditioning, with no results, is a standard part of starting an acting career. In the beginning, it was no different for Cooper. "When I first started auditioning, I didn't realize – and I'm not even kidding – that you actually could book a job. I remember like after a week, I was hanging out with my friends and yeah, I got a couple callbacks. That was a very successful weekend because I always had another job." Read more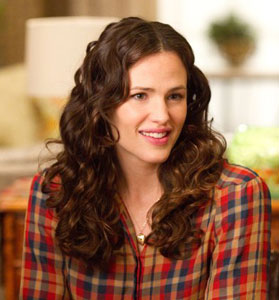 No one can deny that Jennifer Garner has had an incredible career. Leading up to her breakout role in "Alias," Garner had many memorable parts on network TV and movies such as "Dude, Where's My Car?" Since "Alias," Garner's film career has exploded with movies such as "13 Going on 30," "Juno," and "Valentine's Day." Moviefone recently chatted with Garner about her career, post-baby life, and her new film "The Odd Life of Timothy Green."
Over the course of her multifaceted career, Garner has played many different roles. A truly versatile actor, Garner has shown herself to be exceptionally capable of drama and comedy, alike. However, even with her amazing variety, Garner explained that there are many scenes that she has trouble remembering. "Almost everything I've ever done I've only seen once, and I almost never run across anything. One night I ran across an episode of 'Alias' and it was the weirdest thing. A lot of episodes maybe I saw but I was so busy at the time, I don't think I ever saw them all. Someday I want to go back and watch them. I felt like I was watching a different person. I didn't even know what I was talking about, I kind of remembered the outfit but I started speaking another language that I didn't remember learning and then I did a fight I didn't remember. It was crazy." Read more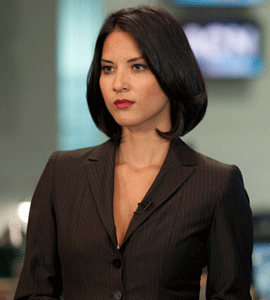 Hollywood is not an easy place. Despite dreams and general perceptions of what some consider "overnight success," there is rarely, if ever, anything comparable to that particular occurrence. Olivia Munn, star of Aaron Sorkin's new HBO drama, "The Newsroom," is an actor who has worked long and hard for her recent success, even if her career appears to have blown up "overnight." Zorianna Kit of Reuters reported on Munn, and her growing career.
In addition to "The Newsroom," Munn is starring in the indie comedy, "The Babymakers," which arrives in theaters this weekend. Munn also played a supporting role in Steven Soderbergh's "Magic Mike." Read more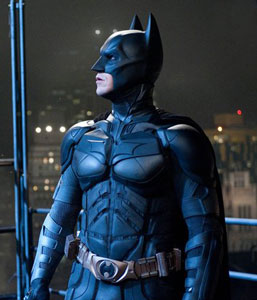 Christopher Nolan's re-envisioning of the "Batman" universe has set the bar significantly higher for the way superhero films are made. Nolan's desire to honor creator Bob Kane's original vision, while adding poignant societal commentary, make the recent "Dark Knight" series beyond what could be considered ordinary big-budget entertainment. Nolan's films are art wrapped up in an action film package.
Christian Bale, reprising his role as "Bruce Wayne/Batman" in the third and final installment, The Dark Knight Rises, recently chatted about how even the action scenes and batsuit were the antithesis of what could be considered "average" for an action film, Chris Eggertsen of Hit Fix reported. Read more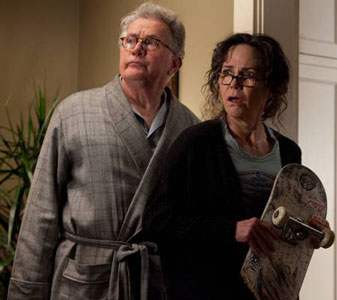 When the respective careers of Sally Field and Martin Sheen are considered, the word "legacy" should immediately come to mind. With the combined acting careers of both incredible actors, there is more than one hundred years of experience in which to boast.
In the new Marc Webb film, The Amazing Spider-Man, Field and Sheen portray two integral characters to the "Spider-Man" franchise: "Aunt May," and "Uncle Ben." Despite the incredible continued success of both actors, both Field and Sheen recognize the major pull of insecurity for all actors.
Field and Sheen recently spoke with Ed Symkus of GateHouse News Service about how they handle doubts associated with being an actor. Read more
To this day, the battle over gender equality continues to struggle on, even though women have come quite a long way. The workplace continues to be a place of inequality, whether intentional or unpremeditated.
Hollywood is no exception, as women are still paid far less, on average, than men. In addition, fewer female leading roles — and female roles, in general– are available at any given time. Truly, men still rule the town, the industry, and the end product, even if women are slowly creeping up into equal positions and pay.
Meryl Streep seems to have a strong opinion on the matter. At the annual Women In Film Crystal + Lucy Awards, Streep was highlighted as a speaker. Reuters reported on Streep's presence at the prestigious event. Read more
The residual success of J.J. Abrams' Star Trek has lingered since it's explosive release in 2009. Longtime fans of "Star Trek" and non-fans alike discovered that the science fiction genre is not exclusive to one kind of audience demographic.
Obviously, the feeling was mutual with Paramount pictures, as they quickly ordered a sequel, following the film's 2009 summer release.
In Abrams' Star Trek, Chris Pine plays a younger version of Captain Jim Kirk (originally portrayed by William Shatner in the 1960's television series). Pine recently talked with Collider about the pressure of creating a big budget sequel.
Pine explained that higher budget films can mean a bigger gamble for the studio. "Generally speaking, the more money that's involved in anything, the more people are expecting and hoping that it's not going to fail." Read more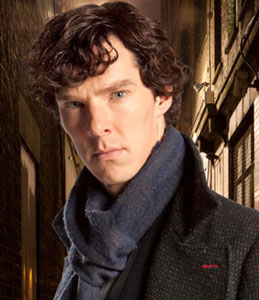 Benedict Cumberbatch has gained the attention of worldwide audiences in Oscar-nominated films such as War Horse and Tinker Tailor Soldier Spy. However, his most defining role, to date, can be argued to be that of "Sherlock Holmes" in the hit BBC series, Sherlock.
Cumberbatch chatted with TV Line about Sherlock, and his upcoming role in J.J. Abrams' Star Trek sequel.
Even though his characterization as "Sherlock Holmes" appears to be effortless, Cumberbatch explained that there is a great deal of preparation involved to create the iconic character. "I'm much slower than him. I have to rev up an engine that needs a lot of oil and concentration and focus." He went on to explain that even Sherlock's movement strays a long way from Cumberbatch's essence. "There's an elasticity to his movements[,] as well. He's ferociously expressive and I'm very still and content, so there [are] different mood swings and temperatures and tones to experiment with in any given situation. But I take my time. I'm very good at switching it on." Read more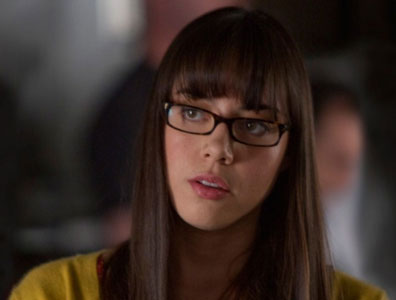 Aubrey Plaza's rise in the comedy sphere has been marked by a distinct flavor, all her own. Demonstrating her incredible dead pan humor as "Julie Powers" in Scott Pilgrim Vs. The World,  "April Ludgate" in "Parks and Recreation," and even as a snarky bookstore customer in the Fred Armisen/Carrie Brownstein half-hour single cam comedy "Portlandia," Plaza has indeed established herself as a (hilarious) member of the next comedy generation. Plaza also stars in the new Colin Trevorrow film, Safety Not Guaranteed.
PopcornBiz recently talked with Plaza about her unique characterization(s), recent success, and upcoming steps in her career. Read more