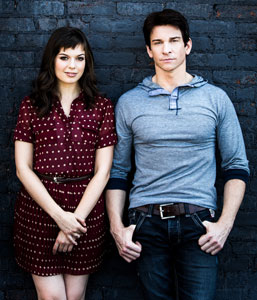 Yo, Adrian! It was announced yesterday that the two leads of the new Broadway musical, Rocky, have been cast.
Andy Karl  (Drama Desk nominee for The Mystery of Edwin Drood, Jersey Boys) will step into the ring as the man himself, Rocky Balboa and Margo Seibert will make her Broadway debut as Adrian in the new musical.
Rocky begins previews February 11th and officially opens on March 13th at Broadway's historic Winter Garden Theatre (1634 Broadway).  Read more
Kristen Wiig talked to The Hollywood Reporter about her new film, Hateship Loveship, while she was at the Toronto International Film Festival. Joined by the director, Liza Johnson, she talked about the film and why she was "terrified" about her role in the film.
In the interview, she also says that she's never watched herself on Saturday Night Live and hasn't even seen some of her films. "When I'm acting I don't want to think about what I look like," she said. She goes on to say that she doesn't want to be conscious of her looks if she watches herself.
Check it out below! Read more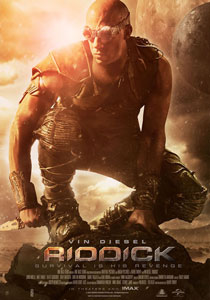 Guys! Hey, guys! Guess what? Riddick isn't awful!
In fact, it's pretty damn entertaining.
The film opens with Riddick (Vin Diesel), lying half-dead on the barren wasteland of whatever planet he's on. He wakes up and is soon in a struggle fighting for his life between animal hybrids like a zebra/dog and some snake/scorpion that wants nothing more than to swallow him up whole.
And this is where it gets interesting. Because for these first 40 minutes, it's all diesel on screen. Save for a couple minutes of backstory, Diesel is all on his own, battling predators and outwitting them.
And besides the awful voice over throughout this first part, it's darn good. Read more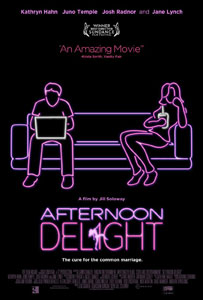 Ah, the ever wonderful afternoon delight. It's sometimes adventurous, usually exhilarating and always fun.
Unfortunately, this Afternoon Delight, the new film by writer/director Jill Soloway, is none of these things.
Kathryn Hahn is Rachel, a bored stay at home mom who decides to visit a strip club with her husband, Jeff (Josh Radnor), to add a little spice to their sexless marriage. She starts to pound the drinks and, like all visits to the club, a lap dance happens courtesy of a young stripper named McKenna (Juno Temple). Halfway into the song, Rachel freaks out and bails.
Then, for reasons we never truly find out, Rachel starts to stalk McKenna – in the nicest of ways – and forces herself into her life, eventually asking her to move in with her family to become her live-in nanny.
Well, of course she does because that happens all the time. Read more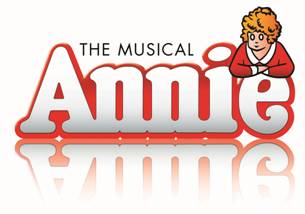 The sun will stop coming up soon for Broadway's Annie.
It was just announced that the new production of the Tony Award®-winning musical, will play its final performance on Broadway on Sunday, January 5th, 2014. 
Upon closing, the production, which opened on November 8, 2012 at the Palace Theatre, will have played 487 performances and 38 previews.  
But don't worry Annie fans, the production will launch a US National Tour in the 2014-2015 season.   Read more
If you're going to take acting advice from anyone, it should be Robert De Niro. 
Here's a 1-minute clip from what, I think, is his appearance on Inside the Actors Studio. In the clip, he states that "actors tend to try and… give it [acting] something." He goes on to say that we as actors, "don't have to do anything."
And here's a quote that commenter nictheartist left on YouTube: "Marlon Brando quote: Just because someone shouts 'Action' doesn't mean you have to do anything."
Tom Hiddleston brings out his inner-Loki and taunts poor Cookie Monster by eating cookies… wonderful, delicious cookies in front of him.
This is actually supposed to be a lesson for the kids in delayed gratification…. but yeah, it's pure evil. I feel for you, Cookie monster! Read more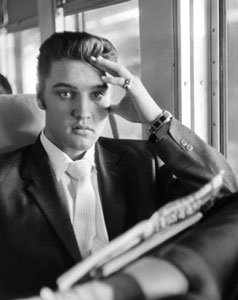 20th Century Fox is holding an open call for a young Elvis Presley!
So, if you look like him, and you are between 18 and 22 years old, don't be a hound dog… submit yourself for the role!
The film, Last Train to Memphis, is set to be directed by Oscar-winner Kevin MacDonald (One Day in September) and is based on the best selling novel of the same name.
Here's a synopsis: "Last Train to Memphis" focuses on the years between Elvis's first, earth-shattering recordings and his meteoric rise to national prominence in 1956. These were years of revolutionary cultural turmoil, largely precipitated by Elvis's music. The screenplay recounts the story of his against-all-odds success due to his uncanny gift for self-invention, his unstoppable drive, and the new sound he created that changed the music world forever. Read more
Neighbors is a comedy about a young couple suffering from arrested development who are forced to live next to a fraternity house after the birth of their newborn baby. 
Starring: Seth Rogen, Zac Efron, Rose Byrne, Dave Franco
Directed by Nicholas Stoller
In Theaters: May 9, 2014 Read more

Starting today, Actors' Equity Association will be retweeting their members' tweets all weekend. 
They are joined by American Rights at Work and the other entertainment unions: SAG-AFTRA, IATSE, Directors Guild of America (DGA), Writers Guild of America (WGA). Also joining in are the National Hockey League (NHL), National Football League (NFL) and Major League Baseball (MLB).
It's all for a special Labor Day weekend "Tweet-a-Thon" to raise awareness of union membership and labor organizations.
Use the hashtag #UnionMember and show your Union pride by either tweeting a pic of your Equity card or at a Labor Day picnic or parade. Heck, tweet while you're sitting on the couch in your underwear while you're trying to escape from the heat. Read more