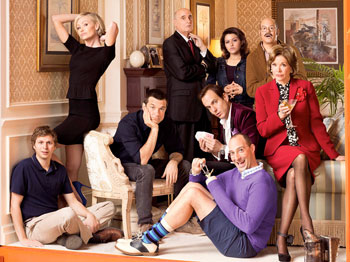 Bravo's Inside the Actors Studio, hosted by James Lipton, is reuniting the cast and creator of Arrested Development.
The show will air on Thursday, November 7 at 8pm. 
Lipton (who has a recurring role on the show) will be joined by Will Arnett, Jason Bateman, Portia de Rossi, Alia Shawkat, Jeffrey Tambor, Jessica Walter and creator Mitch Hurwitz.
In the episode, we'll find out everyone's favorite season four moments, which cast member swore off television after many false starts, who moonlights as a teacher and the genesis of Portia de Rossi's name. Read more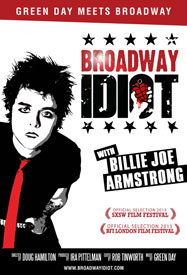 Let's just get this out of the way: I'm a huge sucker for Broadway documentaries. From the great PBS documentary Broadway or Bust that aired last year to In The Heights: Chasing Broadway Dreams or One Night Stand (about the 24-hour musical), I gladly watch any doc that deals with theatre. 
I'll even watch one about a musical that I didn't like.
I've seen American Idiot on Broadway and the touring production earlier this year and both times I walked away with a big shrug. The actors in the Broadway production were great (the touring production were just OK) and the music is freaking phenomenal but the story just stinks. It's full of energy and the set is total eye-candy but if you don't have a story to hook the audience, you lost me.
That's not at all the case with Broadway Idiot, director Doug Hamilton's chronicling of Green Day's Billie Joe Armstrong and American Idiot director Michael Mayer's quest to turn the bands album into a Broadway musical. Read more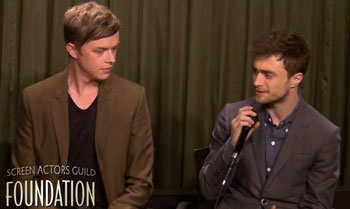 Daniel Radcliffe and Dane DeHaan star in the new film, Kill Your Darlings, the untold story of a murder that brought together a young Allen Ginsberg (Radcliffe), Jack Kerouac (Jack Huston), William Burroughs (Ben Foster) and Lucien Carr (DeHaan) at Columbia University in 1944.
The story is fascinating because it's absolutely true. These brilliant writers – who would create the Beat Generation of writers – were friends way before they were famous and how this murder shaped the rest of their lives.
The SAG Foundation interviewed Radcliffe and DeHaan about the film and how they became attached to it (Radcliffe actually auditioned for it), the research and rehearsal, how they got their SAG cards, their worst auditions and tons more.
Check it out below! Read more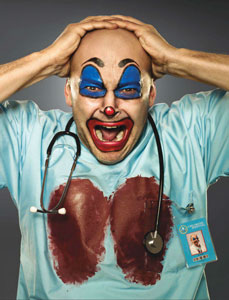 The season finale Adult Swim's immensely funny Childrens Hospital airs this Thursday as a special double episode. When asked if there was anything particularly challenging about filming a double-episode, series creator and star Rob Corddry said the challenges "increased by 50 percent." And that's why I love Corddry; an actual straightforward answer, but yet, still ridiculous. 
The show is a permanent fixture on my Tivo and I never miss an episode. The cast (including Erinn Hayes, Ken Marino, Rob Huebel, Megan Mullally, Lake Bell, Henry Winkler, Malin Ackerman) are some of the best comedic actors working today.
In this interview, he talks about the finale, if winning an Emmy changed anything and his philosophy of life (which is something I will totally live by!).
Childrens Hospital season finale airs Thursday at Midnight on Adult Swim Read more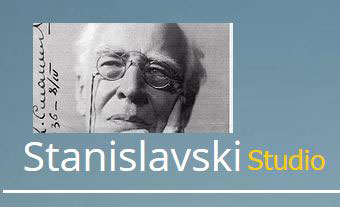 Russian actor and expert in the Stanislavski Method, Andrey Vasilyev, is offering a free acting class!
Time/Date: November 3rd at 7pm.
Location:
Brick House Theatre
10950 Peach Grove St.
North Hollywood, California 91601
Pre-registration is required.
For more information, check out www.stanislavskistudio.com
Michael C. Hall, Marisa Tomei, Toni Collette and Tony Award winner Tracey Letts are set to star in Will Eno's new play The Realistic Joneses.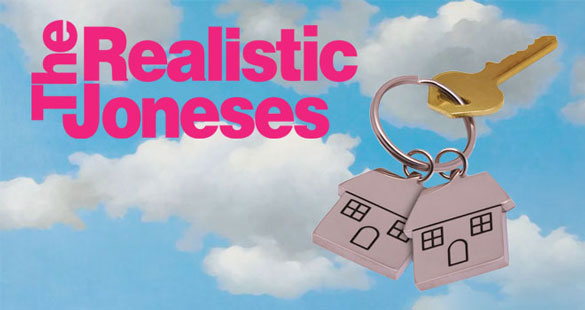 The play will come to Broadway in Spring of 2014 and will be directed by Obie Award-winner Sam Gold. Read more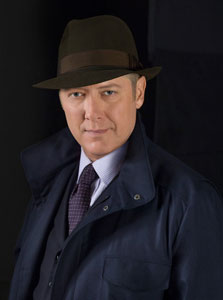 The Blacklist is one of the highest rated new shows this season and much of that reason is because of James Spader. People love to watch him work (including me). His acting choices and use of his voice are so unique, it's just a blast to watch him.
Spader plays Raymond 'Red' Reddington, an ex-government agent  who has been one of the FBI's most wanted fugitives. He had been brokering shadowy deals for criminals across the world, but in the pilot, he mysteriously surrendered to the FBI with an offer to help catch the blacklist of criminals under the condition that he speaks only to Elizabeth "Liz" Keen (Megan Boone), an FBI profiler fresh out of Quantico.
In this interview, Spader talks about his character and the research he did, shaving his head for the role, creating a character and playing Ultron in The Avengers 2.
The Blacklist airs at 10pm on Mondays on NBC Read more
12 Years A Slave is excellent and Chiwetel Ejiofor is fantastic as Solomon Northrup, the free man who is kidnapped and sold back into slavery.  I can't recommend this film enough.
In this quick featurette, Ejifor talks about his emotional journey that went on while filming. Also, Michael Fassbender and Alfre Woodard are among the cast members interviewed who praise his work in the film.
Check it out below! Read more
Podcast: Play in new window | Download (Duration: 24:24 — 16.8MB)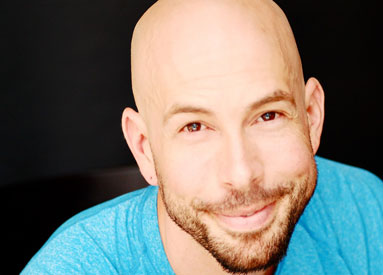 Priscilla, Queen of the Desert is touring the country and one of the stars of the show, Wade McCollum, told me that's he's "having a blast."
The "rhythm"of touring did take a while to get used to but Wade, who plays Tick/Mitzi in the show, has definitely adapted to life on the road. The audiences have also helped. "They're always so crazy enthusiastic," he said. Part of that is, I'm sure, the musical numbers and the outrageous costumes. He told me that some of his costume changes are as quick as 30 seconds. As someone who can spend that amount of time putting on his pants, I'm in awe.
In the interview, Wade and I talk about the touring life, being a New York actor and, in my favorite part of the conversation, auditions. At one point, he said that "a healthy amount of so what" is needed when you audition and I couldn't agree more. It's really wonderful advice and I have no doubt you'll agree!
Check out Wade's website at www.wadesong.com and on season 2 of the Broadway themed webseries, Submissions Only (www.submissionsonly.com).
Priscilla, Queen of the Desert is currently playing in San Diego. Click here for tickets.
Next up: Costa Mesa, San Jose and Sacramento. Check out the tour site for more details.
For the full interview, click the audio link above or download it from iTunes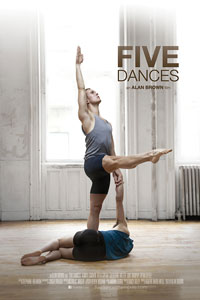 Remember when you were young and you could spend 10/15 hours at a time working on something you loved? It was all-encompassing, all passion. It meant everything that you were the best or that what you were working on was the best you could do. Everything else fell by the wayside.
Those feelings of youth came rushing back to me as I watched Five Dances, Writer/Director Alan Brown's story of a young dancer trying to make it in New York City.
Brown, working choreographer Jonah Bokaer, cast five dancers for the lead roles and while you can tell they are a bit green on the acting front, it actually works well for the film, especially for Ryan Steele, who as Chip, has his first film role here.
Chip is just off the bus from Kansas. The place he was staying has just kicked him out and he's secretly sleeping on the floor of the dance company he's just joined. Through the next several weeks, Chip deals with the struggles of a young artist: competition, hours of hard work and the value of friendship. Read more