Podcast: Play in new window | Download (Duration: 25:50 — 17.8MB)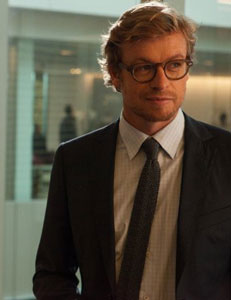 I Give It a Year had its US premiere at SXSW and the film, starring Rafe Spall, Rose Byrne, Anna Faris and Simon Baker, got a really nice reception from the audience. I was one of the people who saw it and I quite enjoyed it. Spall is one of my favorite actors right now and I loved seeing him as a lead. 
The film, written and directed by Dan Mazer, starts where most romantic comedies end and follows the first year of marriage between Spall's character Josh and Byrne's Nat. Things get a bit more complicated though when the two have to deal with Faris and Baker, who play two people that are possibly the ones Josh and Nat should actually be with.
The film feels more like an anti-romantic comedy, which is exactly what Mazer wanted. Mazer has worked with Sacha Baron Cohen on Bruno, Ali G and The Dictator and he brings that freshness and improv spirit to the film.
I talked to both Mazer and Simon Baker at SXSW in a roundtable interview where they were both in seemingly great moods. They were laughing the whole time and to get a true feel for the conversation you really should grab the audio version. The two talked about the improv in the movie, rehearsals and how Simon became attached.
For the full interview, click the audio link above or download it from iTunes  Read more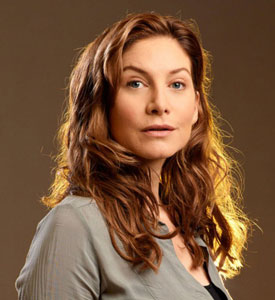 NBC's Revolution returns tonight and if you're a fan of the show, it sounds like this season is going to be bigger, faster and tons more fun. 
Elizabeth Mitchell and Creator/Executive Producer Eric Kripke were clearly excited about the direction this season has taken and they're equally excited for the fans to watch.
In this interview, they talk about what it's been like to be away for so long, shooting on location in North Carolina and how working on the show is like a "Meisner approach" for Elizabeth.
Revolution airs on Mondays at 10pm on NBC

Elizabeth, you have said how you love being in like action adventure oriented shows, are you going to get to do any action of your own this second half of the season?
Elizabeth Mitchell: Yes, yes we are and my father will be thrilled because that's really the stuff he likes to watch the most. I think that Linda Hamilton's his favorite actress.
I do get to do some more actiony type stuff and I have a wonderful time. I love that stuff.
Eric Kripke: Yes she totally kicks ass. Read more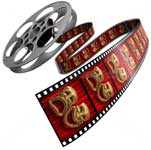 Actors Artistry has a 5 Agent showcase and great selection of Casting Director Workshops coming up. Check out the info below!
5 Agent Showcase
Monday, April 29th
For only $74!
Starts at 7pm

Casting Director Workshops
$21 For Your First Workshop!

Some of our guests include Rich Delia, Erica Berger, Allen Hooper & Fern Champion
For more information, check out Actors Artistry web page!
Actors Artistry
1258 N. Highland
Los Angeles, CA  90038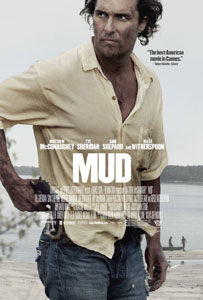 Matthew McConaughey has had such an incredible run of performances the past two years, hasn't he? It started with The Lincoln Lawyer (go watch it) and Bernie, then continued on with Killer Joe, The Paperboy and Magic Mike. Who else in recent memory can you think of that has been on fire like he's been?
Well, his hot streak continues with the absolutely wonderful, Mud.
Written and directed by Jeff Nichols (Take Shelter), the film is about two boys, Ellis (Tye Sheridan) and Neckbone (Jacob Lofland), who come across a guy named Mud (McConaughey) hiding out on an island in the Mississippi. Mud claims to be running from some bounty hunters after killing a man that harrassed his one true love, Juniper (Reese Witherspoon). Eventually, the two boys form a plan to help Mud rescue Juniper and escape the bounty hunters.
The film works for so many different reasons.
First of all, any movie that features Piggly Wiggly prominently in several scenes is alright with me. Secondly, Sheridan and Lofland are great young actors who are playing real kids, not Hollywood versions of what they think kids are. They are kids being kids. The film starts off with the two of them looking for an adventure, finding it and seeing where it takes them. Even when they are in the midst of some crazy, and sometimes potentially deadly circumstances, they are still kids and still care about the important stuff. "Did you touch her titty?," Neckbone asking Ellis at one point. These two are so convincing that you wonder how much acting was actually involved but I'm going to love watching these two evolve and grow. Read more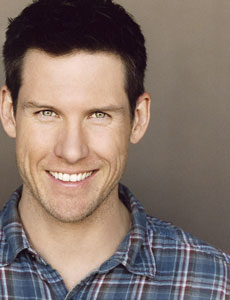 Written by Jamison Haase
A long time ago, my teacher and mentor drew a comparison between actors and athletes. At first I didn't understand how the two were related – but now, years later, I couldn't think of a closer parallel.
Both groups train for countless hours to perfect their craft. Both groups are competing at the highest levels in their respective businesses, and over time, both groups expect to see their careers change. More than anything else, however, there is one often-overlooked similarity that these two groups share; they play games.
Most professional athletes will play hundreds of games over the course of their careers. A basketball player will play at least 82 games per season, a football player at least 20, and baseball? 162!  Due to the sheer numbers, one singular game (save a championship) doesn't usually mean all that much to an athlete. If they win, they feel great, but they know that there's another game to play in a week at least. If they lose, they certainly don't feel as good, but does that athlete quit? Do they knock themselves down and say, "I'm a bad athlete?" Do they take the loss personally and make it about their failure as a person?  Of course not. They say, "It wasn't our day, and we'll try harder next time." Read more
Podcast: Play in new window | Download (Duration: 11:39 — 8.0MB)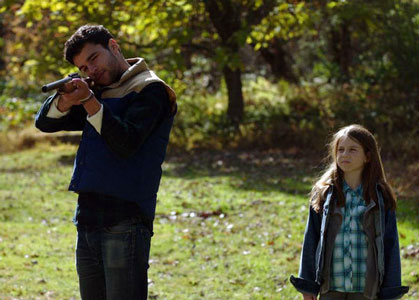 Lots of wonderful films screened at this year's SXSW and with so many choices, it's nearly impossible to see every film on my list of "Must See's." But, the movie Gods were shining on me when I scheduled an interview with the cast and director of Burma.
Directed by Carlos Puga, who is making his first time feature debut, the film won the Ensemble Cast Jury Award at this year's SXSW. And damn if they didn't get it right. The cast, Christopher Abbott (Girls), Gaby Hoffman, Dan Bittner and Christopher McCann, was fantastic. Especially Abbott; if you've only seen him in Girls, check him out in this when you can and Hello, I Must Be Going with Melanie Lynskey.
The film is about a family who's father abandoned them right after their mother found out she was terminally ill. When the father shows up 9 years later, Christian (played by Abbott) agrees to take the father to a scheduled family reunion.
I talked the director Carlos Puga and most of the cast – Christopher Abbott, Dan Bittner, Christopher McCann and Jacinta Puga (who is making her film debut) at SXSW about the film, character exposition, horrible – but extremely funny – auditions and advice to actors.
For the full interview, click the audio link above or download it from iTunes  Read more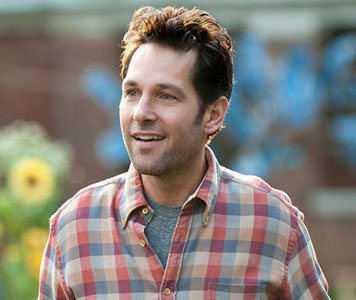 Paul Rudd most recently starred in Judd Apatow's This is 40, opposite Leslie Mann in a reprise of the roles they played for the filmmaker in the smash Knocked Up. He will soon be seen in David Wain's They Came Together, opposite Amy Poehler, and Adam McKay's Anchorman: The Legend Continues, again starring alongside Will Ferrell, Steve Carell, Christina Applegate, and David Koechner.
Mr. Rudd's many other films include Amy Heckerling's Clueless; Baz Luhrmann's Romeo + Juliet; Nicholas Hytner's The Object of My Affection; Lasse Hallström's The Cider House Rules; Jesse Peretz's The Château and Our Idiot Brother; Neil LaBute's The Shape of Things; Adam McKay's Anchorman: The Legend of Ron Burgundy; Judd Apatow's The 40-Year- Old Virgin; Katherine Dieckmann's Diggers; Robert Ben Garant's Reno 911!: Miami; Nicholas Stoller's Forgetting Sarah Marshall; John Hamburg's I Love You, Man; Jay Roach's Dinner for Schmucks; James L. Brooks' How Do You Know; Stephen Chbosky's The Perks of Being a Wallflower; and David Wain's Wet Hot American Summer, Role Models (which he co-wrote), Wanderlust and The Ten (both of which he produced).
He studied theater at the University of Kansas and the American Academy of Dramatic Arts. He made his West End stage debut in the London production of Eugene O'Neill's Long Day's Journey Into Night, starring opposite Jessica Lange and directed by Robin Phillips; and performed at the Westport Country Playhouse in A.R. Gurney's Ancestral Voices, with Paul Newman and Joanne Woodward. Read more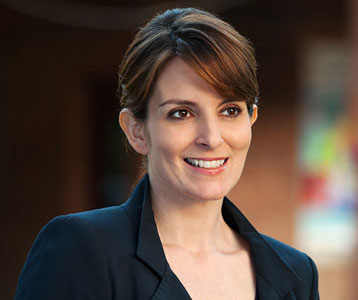 Tina Fey created, executive-produced, starred, and served as head writer on NBC's 30 Rock for seven years. The critically acclaimed comedy won the Emmy Award for Outstanding Comedy Series for three years in a row (2007-2009). Her portrayal of Liz Lemon on the show has earned Ms. Fey an Emmy Award, two Golden Globe Awards, three Screen Actors Guild Awards, and a People's Choice Award. In 2009, 30 Rock was nominated for 22 Emmy Awards, the most ever for any comedy series in a single season.
Additional honors for 30 Rock that Ms. Fey has shared with her colleagues from the show include the Golden Globe Award for Best Television Series [Comedy or Musical], the Screen Actors Guild Award for Outstanding Performance by an Ensemble in a Comedy Series, two Writers Guild Awards, and two Producers Guild Awards.
Ms. Fey has extended her partnership with 30 Rock producers NBC Universal Television for another three years to create, write, and produce television series and programs for NBC.
Prior to creating 30 Rock, she was for nine years head writer and cast member on NBC's Saturday Night Live, memorably co-anchoring the "Weekend Update" segment. Her writing on the show earned her an Emmy Award and two Writers Guild Awards, and Ms. Fey won an Emmy Award for a subsequent (2008) guest appearance. Read more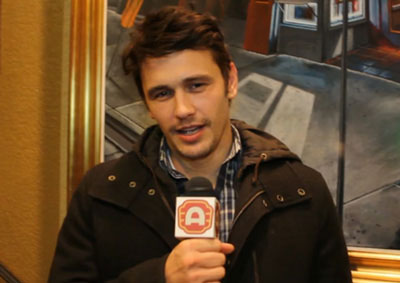 If you ever get a chance to go to the Alamo Drafthouse in Austin, TX you gotta go. It's a great theater and I love going there every year for SXSW.
One of the cool things about the theater are the videos they run before the movie. You might remember that last year they made a voice mail from an irate customer who was kicked out during a film because she was texting into a pre-show video.
Well, they have another cool one here with James Franco who was in town the other week for SXSW. "Look at this shit! We got hot dogs!"
Check it out below! Read more
The Office filmed its final scene this past weekend and as a gift, casting director Allison Jones gave Rainn Wilson one very cool gift.
Here's what he wrote on his Facebook page:
This is the original sign-in sheet for the first day of casting for The Office given to me by Allison Jones, our incredible casting agent. I was the very first person to audition for the series, 11/06/03. Notice all the amazing talent on the sheet, including the amazing #13! This is perhaps the greatest Office keepsake I have. So grateful for the best job I will ever have.
Take a look at the names on there. Adam Scott auditioned for Jim. So did Hamish Linklater. Alan Tudyk and Ben Falcone were both called in for Michael. And someone named Jenna Fischer auditioned for Pam. Wonder whatever happened to her?
Check it out below! Read more