Podcast: Play in new window | Download (Duration: 13:13 — 9.1MB)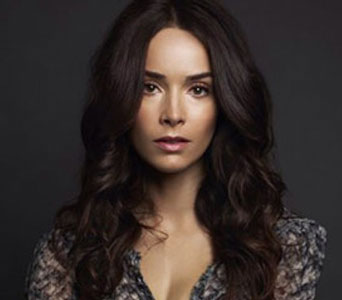 When Abigail Spencer shows up on your screen, you know those moments will be interesting. She was one of the best parts about Chasing Mavericks and she made the opening segment of Oz, the Great and Powerful that much better. 
Abigail was discovered by casting director of All My Children, Judy Blye Wilson, when she was – get this – sitting in the audience of the Regis and Kathy Lee. Wilson tracked her down, had her audition for a role on the soap and she ended up doing a little more than 20 episodes. But before you get all, "What the heck?," she already had the chops. She went to Carnegie Mellon University for acting, spent her teen years doing theater and her mentor growing up was none other than Broadway great Ann Reinking.
I talked to Abigail at SXSW where she was promoting her film, Kilimanjaro. In that film, Brian Geraghty plays Doug, a guy kind of floating through life. After his girlfriend moves out, Doug decides to embark on a more meaningful life and starts planning to climb the famous Mount Kilimanjaro. Abigail plays a woman who comes into his life and shows him that being spontaneous isn't a bad thing.
In this interview, we talk about how she got her start – including the Regis and Kathy Lee story, giving back to young actors, working with good people and her advice to actors.
Follow Abigail on Twitter and be sure to check her out in the new Sundance Channel series, Rectify. Premieres April 22nd!
For the full interview, click the audio link above or download it from iTunes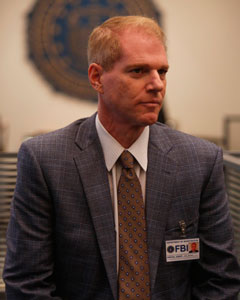 Noah Emmerich (Super 8, The Walking Dead) is one of the best characters actors around and now he's bringing his talents to FX's new hit show, The Americans.
The Americans is a period drama set that revolves around two KGB spies who are posing as Americans. Philip (Matthew Rhys) and Elizabeth Jennings (Keri Russell), have spent years in America but now that the Cold War is escalating, so is their job of finding out information for Russia. Emmerich plays FBI Agent Stan Beeman, a member of the Counterintelligence Task Force and… the Jennings new neighbor.
This is his first Television series where he's a regular and in a recent conference call, he talked about what that's experience has been like. He also talked about how he got the part, character research and how he decides to take on a role.
The Americans airs on Wednesdays at 10 on FX Read more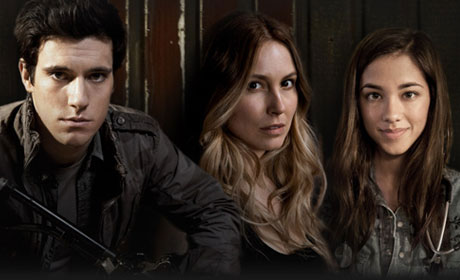 At WonderCon, I joined in on a couple of roundtable interviews with cast members Seychelle Gabriel, Sarah Carter and Drew Roy from TNT's Falling Skies.
Season 3 begins airing on June 9th and the stars were on hand to talk about the upcoming season, new aliens and more.
There's not a lot of actor-y (is that a word?) talk but if you're a fan of the show, you're sure to enjoy it.
Check out the interviews below! Read more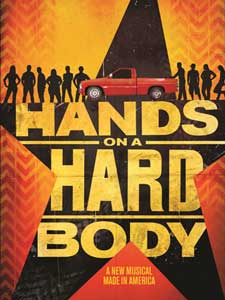 After playing 28 preview and 28 regular performances, the new Broadway musical, Hands on a Hardbody, will play its final performance on Saturday, April 13th at 8pm.
The show began previews on Saturday, February 23rd  and officially opened on Thursday, March 21st.
 The Broadway production features the full cast from the La Jolla Playhouse engagement: Keith Carradine (Tony Award® nominee, The Will Rogers Follies), Allison Case (Hair), Hunter Foster (Tony Award® nominee, Little Shop of Horrors), Jay Armstrong Johnson (Catch Me If You Can), David Larsen (American Idiot), Jacob Ming-Trent (Shrek The Musical), Kathleen Elizabeth Monteleone (Tales of the City), Mary Gordon Murray (Into The Woods), Jim Newman (Curtains), Connie Ray (Next Fall), Jon Rua (In The Heights), Keala Settle (Priscilla Queen of the Desert), Dale Soules (Hair), Scott Wakefield (Ring of Fire), and William Youmans (Wicked). Read more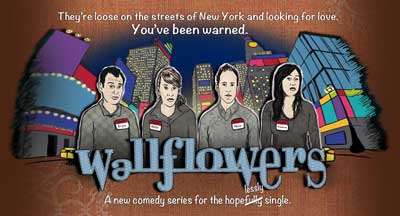 Wallflowers is a new web series about a group of NYC friends who, having trouble finding love, join a support group for the "hopelessy single."
Directed by Kieran Turner, it stars some really wonderful Broadway actors: Chad Kimball (Tony Nominated for best Performance in Broadway's Memphis), Sarah Saltzberg (creator /star of Broadway's hit musical The 25th Annual Putnam County Spelling Bee), Gideon Glick (Broadway's Spring Awakening & Spider Man: Turn Off The Dark), Gibson Frazier (Man of the Century), Angela Lin (Law and Order: SVU, The Big C, Broadway's Chinglish), Christianne Tisdale (30 Rock, Law and Order) and Marcia DeBonis (That's What She Said, The Truman Show, Whatever Works).
The series premiered April 3rd and will run weekly every Wednesday till May 8th. Five additional episodes will air later this year. 
Check out the first episode below and then go to Wallflowers.tv for more! Read more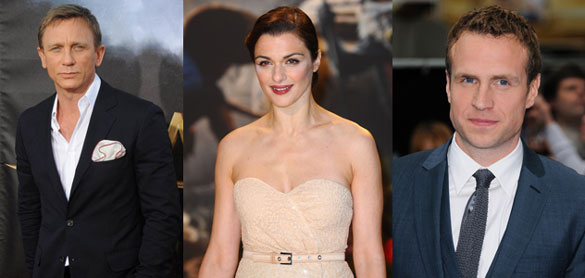 Daniel Craig, Rachel Weisz and Rafe Spall, will star on Broadway in Harold Pinter's Betrayal, directed by ten-time Tony Award-winner Mike Nichols.
Both Weisz and Spall will be making their Broadway debuts.
The show will begin performances on Tuesday, October 1st at the Barrymore Theatre (243 West 47th Street).  Opening night is Sunday, November 3rd.
It will run only 14 weeks, through January 5th, 2014. Read more
Podcast: Play in new window | Download (Duration: 17:19 — 11.9MB)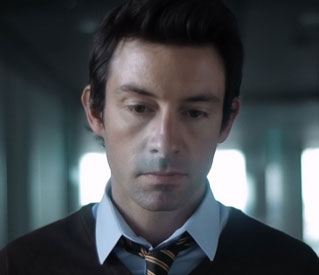 If you haven't seen Shane Carruth's directorial debut, Primer, you are missing out. It's really something to witness and it's one of those debut films that people are still in awe of.
His sophomore effort is Upstream Color, which screened at SXSW. The film, which also stars Amy Seimetz, is about how two people mysteriously come together by a strange, almost mystical and kind of evil organism. The film explores ideas about life, love and the images and imagery he captures on film is something that you really should witness in a theater. It might take you a couple minutes to get into it but once you do, the film just takes over and you're engulfed in this world he's created. It's really quite something.
Like Primer, Shane was the writer, director, producer, composer, editor and actor on the film and it's a massive undertaking. When I talked with him at SXSW, I have to say, he was completely inspiring and I would love to have half his energy and intelligence.
In the interview, we talk about his decision to be the lead actor, if he has any vanity at all when watching himself on-screen, casting and how he got the inspiration for the story.
For the full interview, click the audio link above or download it from iTunes 
Upstream Color opens in New York today and expands around the country April 12th. Read more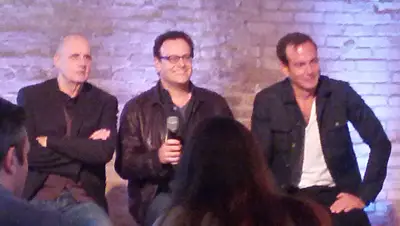 Netflix announced yesterday that all 15 episodes of Arrested Development would premiere on the streaming service on May 26th.
Right after I read that, I remembered I had recorded the Arrested Development event that Samsung had at SXSW. Jeffrey Tambor, creator Mitch Hurwitz and Will Arnett were in attendance and they three talked about the upcoming season, showed some clips and took questions from the crowd. 
Here's about 15 minutes of the panel, minus the clips they showed. The video stinks because I took it with my phone but if you're a fan, you'll definitely enjoy it.
By the way, the clips were hilarious! Read more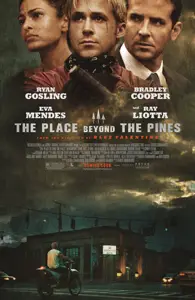 Derek Cianfrance's The Place Beyond The Pines is three movies packed into one. Think of it like a novel instead of a film.
The story begins with Luke (Ryan Gosling), a motorcycle stunt rider who's been traveling the country performing in county fairs. When he finds out that a former fling (Eva Mendes) has given birth to his child, he decides it's time to step-up and provide for his new son. He meets a former con who convinces him to help him rob a couple of banks. With his particular skill on motorcycles, it should be a breeze. And it is. They're pulling jobs left and right. The cops are quickly on the hunt and ambitious rookie cop Avery (Bradley Cooper) enters the scene. What follows next and throughout the story is a series of events that impact the lives of everyone involved for years to come. Corrupt cops, drugs, death; you name it. 
Like I said, the film is shaped like a big sprawling novel. But unfortunately, like some ambitious novels that start off extremely promising, they also tend to fall apart towards the end.
The first 2/3′s of the film is absolutely fantastic. If Cianfrance, who's last film Blue Valentine (also starring Gosling) was outstanding, cut and wrapped the picture at that point, it would have been one of my favorite films of the year (so far). Read more
Podcast: Play in new window | Download (Duration: 11:44 — 8.1MB)
Here's the last of our Evil Dead SXSW interviews… but I did save the best for last.
I give you Bruce Campbell.
I talked with Bruce and Rob Tapert, who are both producers on the new Evil Dead, at SXSW and as you might think, it was a real thrill. He's smart, quick and one of the funniest people I've ever talked to.
Bruce was in the original Evil Dead trilogy that was directed by Sam Raimi but this time, he's on the other side of the camera. He played a huge part in getting this new version to the screen and even though he was filming Burn Notice in Miami at the time, he would still keep tabs on what was happening as the cast and crew were filming in New Zealand.
In the interview, they talk about how they cast the at the actors, including Shiloh Fernandez, Lou Taylor Pucci and Jane Levy, how the script is "everything" and why they shot in New Zealand.
For the full interview, click the audio link above or download it from iTunes 
Evil Dead comes out this Friday! Read more