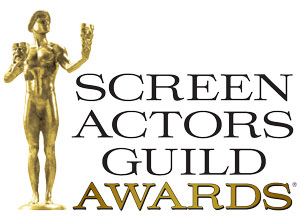 The 2oth Annual Screen Actors Guild Awards (next year, they'll be able to drink legally) were announced this morning and except for a few head-scratchers, the nominations were filled with who you'd expect.
First of all, I don't think the nominating committee got a chance to watch Martin Scorsese's The Wolf of Wall Street. If they had, Leonardo DiCaprio would definitely be on the Male Actor in a Leading Role list. Same goes for Jonah Hill. Both were excellent in the film.
Bruce Dern was nominated in the Male Actor in a Leading Role for his work in Nebraska. I thought he was fine but no where near as good as Oscar Issac in Inside Llewyn Davis. In the Supporting Actor category, Barkhad Abdi getting a nomination for his work in Captain Phillips is a nice gesture and all but come on. Didn't anyone see The Way, Way Back? Sam Rockwell killed it in his performance.
And giving the cast of Lee Daniels' The Butler a nomination for Outstanding Performance by a Cast is a complete joke. There were some fine performances in there, absolutely, but as whole? Not freaking way. Did they see John Cusack as Nixon?
The 20th Annual Screen Actors Guild Awards® will be simulcast live nationally on TNT and TBS on Saturday, Jan. 18, 2014 at 8 p.m. (ET)/5 p.m. (PT) from the Los Angeles Shrine Exposition Center.
Final voting information will be mailed via postcard on Monday, Dec. 16. The eligible SAG-AFTRA membership across the country, numbering approximately 100,000 actors, may vote on all categories. All votes must be received by noon on Friday, Jan. 17. Results will be tallied and sealed until the envelopes are opened by the presenters at the 20th Annual Screen Actors Guild Awards® ceremony on Jan. 18, 2014.
Check out the list below!  Read more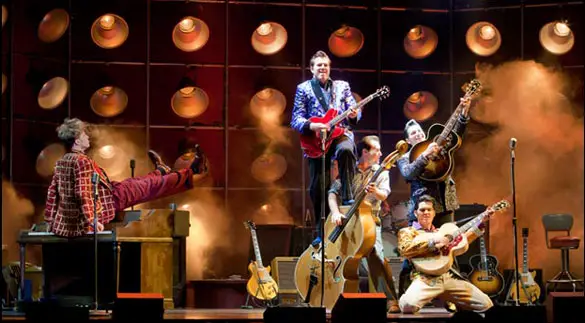 I love most anything from the 50's, especially the music. Growing up, I listened to Elvis and Jerry Lee Lewis, read their biographies and even grew to love that awful Lewis biopic, Great Balls of Fire, starring Dennis Quaid. And a couple years back, I even went to that grand mecca of rock and roll, Sun Studios in Memphis.
I loved – and still do love – the music so I'm not sure why, when I had the opportunity to see Million Dollar Quartet on Broadway a handful of times, I always decided to see another show. It won a Tony Award for Levi Kress who played Jerry Lee Lewis and was also nominated for Best Musical and Best Book of a Musical.  
After finally seeing the show last night at the San Diego Civic Theatre, I'm admitting that I'm a big dummy because the show is wonderful.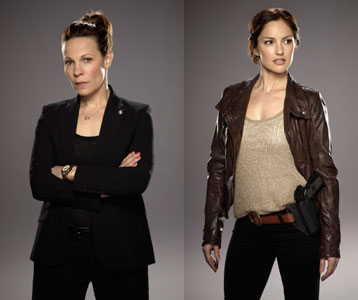 The new FOX show, Almost Human, was a hit right out of the gate. Thanks to Executive Producer J.J. Abrams and the chemistry between stars Karl Urban and Michael Ealy, the show is easily one of the best shows of the new fall season.
Lili Taylor and Minka Kelly, who also star on the show, recently had a conference call to chat about their characters, how they got their roles and working with all of the futuristic technology.
Almost Human airs on Mondays at 8/7c on FOX Read more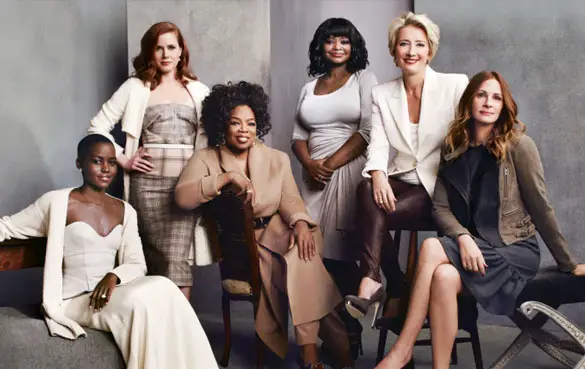 The Hollywood Reporter has another wonderful roundtable video and this time, it's with the actresses of the moment: Julia Roberts (August: Osage County), Emma Thompson (Saving Mr. Banks), Oprah Winfrey (Lee Daniels' The Butler), Octavia Spencer (Fruitvale Station), Amy Adams (American Hustle) and Lupita Nyong'o (12 Years a Slave).  Read more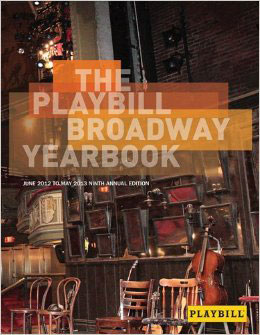 Getting The Playbill Broadway Yearbook every year is a true joy, especially this year's edition (June 2012 through May 2013). I was only able to get to New York once during the season and missed some fantastic shows.
The new edition of helped me both relive those shows and, to be honest, made me a bit sad of the ones I missed (I'm talking to you Death of a Salesman and Lucky Guy!)
The book features new shows like Matilda, Motown: The Musical, Bring It On! and the usual long-running suspects like Wicked, The Book of Mormon and Once (all three wonderful shows!)
The first thing that you'll notice about the book is the ton of pictures it features; both on-stage and off, candid pictures, group pics, headshots and more. Who has the best headshots of the book? That's easy! The past season had some actors of the furry variety – Annie's Sandy , played by Sunny, and his understudy (played by Mikey) and the three cats, Montie, Moo and Vito Vincent from Breakfast at Tiffany's. I have no idea how they got the cats to pose for headshots, I can barely get my cats to stay still for even a small amount of time. Read more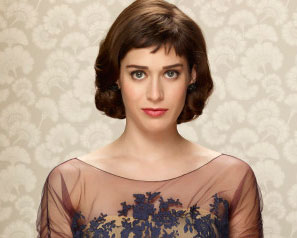 Here's a SAG Foundation Q & A with Lizzy Caplan where she talks about her new Showtime series, Masters of Sex.
In the interview, she talks about how she fought for the role of Virginia Johnson, why she waited so long for the part, shooting the pilot, nerves and more.
Masters of Sex stars Michael Sheen and Caplan as real-life pioneers of the science of human sexuality, William Masters and Virginia Johnson. The series chronicles their unusual lives, romance and unlikely pop culture trajectory.
Check it out below! Read more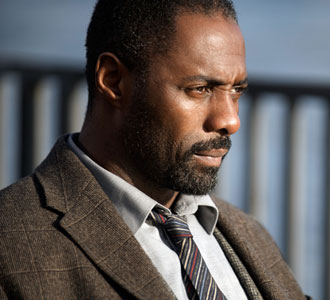 Idris Elba talks to Gold Derby editor Daniel Montgomery about his incredibly busy year. He's starred in Pacific Rim, Luther, Thor: The Dark World and the upcoming Mandela: Long Walk to Freedom.
In the interview, he talks about the research he did to play Nelson Mandela, the prosthetics he wore and tons more. 
Interestingly about the prosthetics, he said when he wore the them, he literally became Mandela. Good stuff, especially if you like Elba. Which I do.
Check it out below! Read more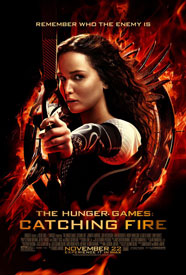 I'm happy to say that The Hunger Games: Catching Fire is pretty darn good. It tops the first film in every category, most notably… there's no shaky cam!
What's shaky cam? Think back to the first film and all of the action sequences. When I was sitting in the audience, I couldn't tell one thing that was happening during any of those sequences. It was beyond frustrating and I haven't bothered watching it a second time because of that.
What a difference Director Francis Lawrence has made in this top notch sequel.
At the beginning of the story, the 74th Hunger Games has ended and Katniss Everdeen (Jennifer Lawrence) and Peeta Mellark (Josh Hutcherson) are now home but not for long because they are forced to go on a victory tour to all of the other districts. Along the way though, things start to get out of hand with the prisoners. Uh, I mean residents of the districts. President Snow wants none of this and comes up with The Quarter Quell.
The Quarter Quell happens once every twenty-five years and the goal is to get rid of all of the previous Hunger Game winners… especially ones who are causing trouble for Mr. President. Read more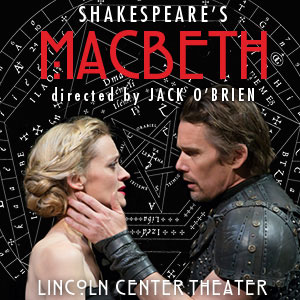 How would you like to check out MacBeth on Broadway? We've got two (2) tickets to giveaway!
And, if you aren't a winner, we've got a discount code for tickets!
Here's a quick blurb on the production: Director Jack O'Brien will bring Shakespeare's MACBETH, with Ethan Hawke in the title role, to Lincoln Center Theater this fall. If you saw either of his Tony winning LCT productions, HENRY IV or THE COAST OF UTOPIA, you know that this will be not just any MACBETH, but a searing and spectacular vision as only Jack O'Brien can create. Read more
Here's a Q&A the SAG Foundation did with Kate Winslet and Josh Brolin for their upcoming film, Labor Day.
Directed by Jason Reitman, the film centers on 13-year-old Henry Wheeler, who struggles to be the man of his house and care for his reclusive mother Adele (Winslet) while confronting all the pangs of adolescence. On a back-to-school shopping trip, Henry and his mother encounter Frank Chambers (Brolin), a man both intimidating and clearly in need of help, who convinces them to take him into their home and later is revealed to be an escaped convict. The events of this long Labor Day weekend will shape them for the rest of their lives.
Check it out below! Read more