The 20th Annual Screen Actors Guild Awards airs this Saturday and the lists of presenters is growing.

Already announced actors are Ben Affleck, Sasha Alexander, Don Cheadle, Morgan Freeman, Jennifer Garner, Clark Gregg, Tom Hanks, Jared Leto, Matthew McConaughey, Kevin Spacey, Kerry Washington, Forest Whitaker and Oprah Winfrey.
Today, the producers announced another round of A-Listers: Matt Damon, Robert DeNiro, Chiwetel Ejifor, SAG-AFTRA President Ken Howard, Mindy Kaling, Jennifer Lawrence, Julia Louis-Dreyfus, James Marsden, Ewan McGregor, Lupita Nyong'o, Sarah Paulson, Julia Roberts, Elisabeth Röhm, Meryl Streep, and Emma Thompson.
Below are mini-bios of all the actors mention above. Check them out! Read more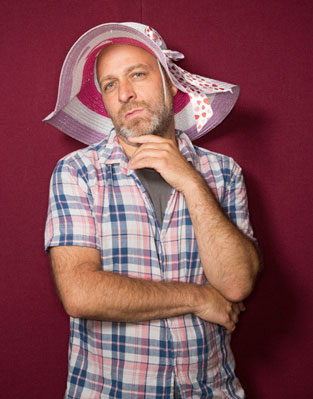 Archer had its fifth season premiere last night and if you were able to check it out, you were treated to some huge twists. I won't post any spoilers for those of you who haven't watched it yet, but if you're a fan of the show, I'm betting you'll love it.
Recently, H. Jon Benjamin, who voices the super-spy, and FX had a conference call to talk about the crazy upcoming season. Jon also talks about his voice-over work, acting, Bobs Burger's and the possibility of more Archer live shows!
Check out our Archer interviews from this summer's Comic-Con!
Archer airs on Mondays at 10pm on FX. Read more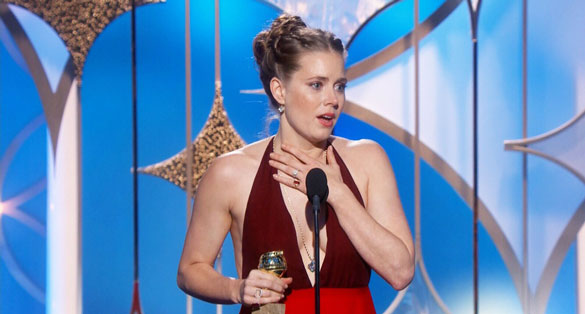 At last night Golden Globe Awards, Amy Adams gave the best speech of the night, hands down. Yeah, Matthew McConaughey was great – he brought the "full McConaughey" as Seth Meyers said in a tweet – but Adams speech just made me love her even more.
Below are all of the actor acceptance speeches. Adams is the first but other than that, they're in no particular order
Check them all out below! Read more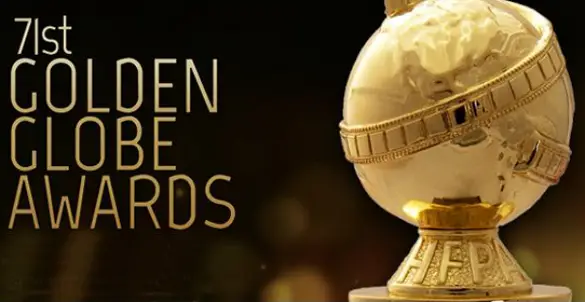 Last nights Golden Globe Awards were, as co-host Tina Fey called it, "a beautiful mess." They usually always are and that is one of the reasons why people love to watch it. Me included.
All in all, I thought the show was pretty fun, thanks to Fey and Amy Poehler (who also took home an award for her work in Parks and Recreation). Those two show host every awards show ever! I really wish they were on-screen more. It felt like they disappeared during the middle of the show. 
12 Years a Slave won the big award, Best Picture Drama, at last nights Golden Golden Globe Awards but it was American Hustle that nabbed the most awards – three! – for Best Actress (Amy Adams), Best Supporting Actress (Jennifer Lawrence) and Best Motion Picture, Musical or Comedy.
Breaking Bad won for Best TV Series, Drama and and Brooklyn Nine-Nine won in the comedy category.
The full list is below. Read more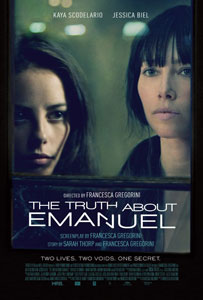 The Truth About Emanuel, writer/director's Francesca Gregorini sophomore effort, is a puzzling sort of film. Not in a bad way but also not in the best of ways either.
Emanuel (Kaya Scodelario from the U.K.'s Skins) is seventeen years old and thinks she's not supposed to be here, as in alive. She's walking around with the guilt of her mother dying while giving birth to her and she's carrying this notion that she's a "murderer." That's heavy stuff for a young girl to deal with and as the story begins, she's in full-on 'acting out' mode, Not in the rebellious sense, more of a shock value sense (like telling her step-mother about a recent sex dream.)
When the new neighbor, single mother Linda (Jessica Biel), says she's looking for a babysitter, Emanuel agrees to help out. Linda's a doting and protective mother who seems a bit off. She wears long flowing dresses and non-period clothes and always has a faraway look in her eyes. Read more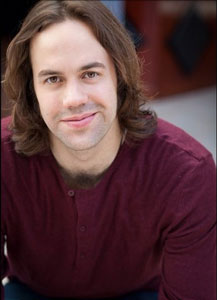 There's a tale as old as time that's currently traveling around the country and its star, Darick Pead, is loving every minute of it. 
Pead stars as the Beast in Disney's Beauty and The Beast and even though he's got to deal with the sweat-factor of the costume, the Utah native knows how lucky he is. He moved to New York and within a month, he booked the part of the Beast. "I got lucky and… yeah. It's crazy," he told me.
In the interview, I talked to him about the costume, why he made the leap to New York, his audition for the show and touring the country. 
Follow Darick on Twitter: @d_piddy
Disney's Beauty And The Beast is currently playing in San Diego. For tickets, click here. Next up is Costa Mesa, Modesto and Albuquerque. For tickets and more tour information, click here. Read more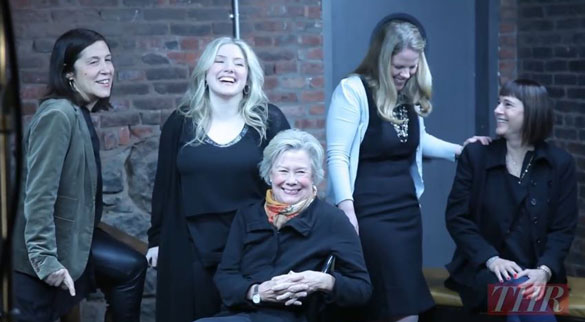 The Hollywood Reporter does a fantastic job with their roundtable interviews and this video with casting directors absolutely falls into the 'fantastic' category.
I think this is the first time THR has done a roundtable with casting directors. Hopefully it's not the last!
Featuring Juliet Taylor, Ellen Lewis, Patricia DiCerto, Laura Rosenthal and Jennifer Euston, they chat about the secrets of casting, finding talent, why women rule their industry and the new documentary, Casting By.
Check it out below! Read more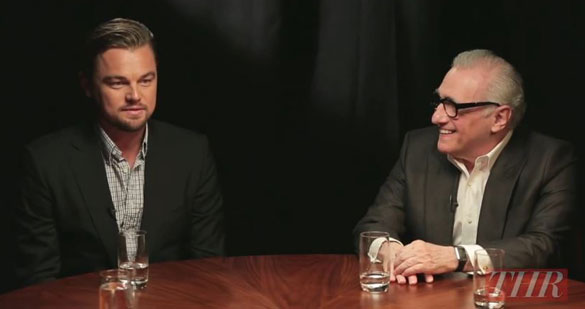 The Hollywood Reporter got Leonardo DiCaprio, Martin Scorsese, Jonah Hill and writer Terence Winter to talk about their new film, The Wolf of Wall Street.
DiCaprio and Hill are wonderful in the film and the more I think about it, the more it grows on me. You've never seen DiCaprio in a role like this and damn, does he knock it out of the park.
Scorsese and DiCaprio talk about how they first met, casting Jonah Hill, DiCaprio's 4-page monologues and more. The Director also talks about the advice he got from Steven Spielberg and if he ever gets nervous on-set.
Check it out! Read more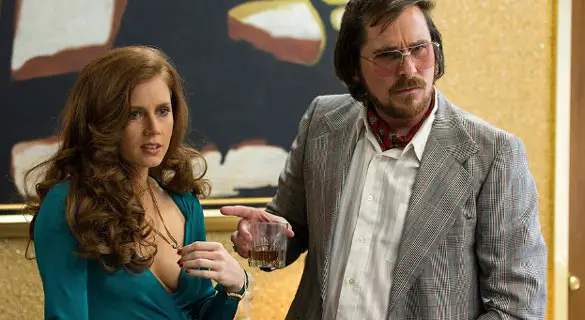 In this New York Times Anatomy of a Scene, Director David O. Russell narrates a scene from his upcoming film, American Hustle.
The scene is early on in the film and features Amy Adams and Christian Bale in one of their first encounters. I really liked the film and the performances by Adams, Bale and Jennifer Lawrence were fantastic. And, the period clothing the cast wears is worth the price of admission.
Check it out below! Read more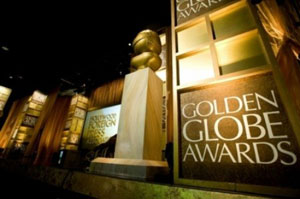 The Golden Globe nominations were announced while I was sleeping this morning but looking at the list below, there is nothing that screams 'HUH?'
12 Years a Slave and American Hustle were the big guns with seven nominations each. Martin Scorsese's The Wolf of Wall Street scored two nominations (Best motion picture, musical or comedy and Best Actor, musical or comedy for Leonardo DiCaprio). 
All of the film nominations are consistent with the other organizations, except for maybe Philomena which hasn't gotten a huge amount of love yet. And Idris Elba, finally, got a nomination for his amazing work in Mandela.
On the TV front, Netflix's House of Cards and HBO's Behind the Candelabra both received four nominations.
The Golden Globe Awards, with hosts Tina Fey and Amy Poehler, will air live on January 12th on NBC.
Check out the list below! Read more