Podcast: Play in new window | Download (Duration: 7:28 — 5.2MB)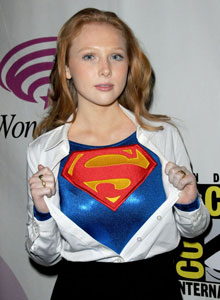 Castle's Molly C. Quinn is taking up residence in Smallville. In the new DC animated film, Superman: Unbound, she play's the Man of Steel's cousin, Kara. Better known as Supergirl.
I talked to Molly at WonderCon where she talked about voice work, preparing the script beforehand and what superhero she'd love to play in a live-action film.
Superman: Unbound will be released on May 7th on DVD & Blu-Ray
For the full interview, click the audio link above or download it from iTunes 
So how do you feel about Supergirl as a character and the experience of voicing her?
Molly C. Quinn: I felt very similar to her, to be honest. She's very headstrong and when she wants something, she's gonna get it. When she wants to get something done, she's gonna get it done. And she doesn't need anybody else to tell her how to get it done or anything like that. She knows that she's capable and she's gonna do it. So that's what I tried to bring to her and that's what I connected with her about and that's definitely what I took from her. Read more
Podcast: Play in new window | Download (Duration: 12:45 — 8.8MB)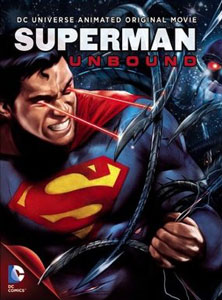 Andrea Romano is one of the top voice casting directors around. From SpongeBob Squarepants to Animaniacs, The Smurfs to Batman, she's cast dozens of animated shows and films since the mid-80′s.
Lately, she's been casting the DC animated films (Justice League and Green Lantern to name a few) and her current film, Superman: Unbound, was one of the featured panels at WonderCon. 
Andrea is also the voice director on the film that stars Molly C. Quinn as Supergirl, Stana Katic as Lois Lane and Matt Bomer as Superman. She said in a roundtable interview that that means she's listening to the actor's work and helping them round out their performance, sometimes even giving the actors line readings after they've done 5 or 6 takes.
Andrea was very cool and you're definitely going to like this interview. She talks about voice casting and finding the right voices, not caring if the actors are known or not, auditioning over the phone, and getting that right "Ahh's" and "Arghs!"
Superman: Unbound will be released on May 7th on DVD & Blu-Ray
For the full interview, click the audio link above or download it from iTunes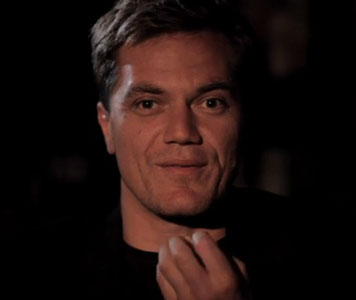 Last week, there was a crazy letter going around from the Sorority President of Delta Gamma, Rebecca Martinson, to her fellow sisters.  In it she went bat-sh*t nuts calling out her sisters about how awful they were.
Now, Funny or Die gives us Michael Shannon reading that letter as only he could.
And it'll be the best thing you see all day.
Check it out below! Read more
Christopher Meloni, already one of Hollywood's most successful television actors, solidifies his leading man status with a number of much-anticipated feature films. He will next be seen in Zack Snyder's "Man of Steel," opening in June. Meloni then stars in "Small Time," with Bridget Moynahan and Dean Norris, due for a limited release later this summer.
In October, he co-stars with Josh Brolin, Bruce Willis, Jessica Alba, Joseph Gordon-Levitt, Eva Green, and Mickey Rourke in "Sin City: A Dame to Kill For," the sequel to 2005's screen adaptation of Frank Miller's highly regarded graphic novel. Currently, Meloni is co-starring in the indie comedy "Awful Nice," which premiered to great reviews at the 2013 SXSW Film Festival in Austin. He also has two other films awaiting release dates for 2013/2014: "They Came Together," directed by David Wain and also starring Paul Rudd, Amy Poehler, and Ed Helms; and "White Bird in a Blizzard," based on the book of the same name by Laura Kasischke, with Shailene Woodley and Eva Green.
The Washington, D.C. native studied acting at the University of Colorado – Boulder before graduating with a degree in History. He worked in construction and as a bouncer before breaking into acting, studying his craft in New York with legendary teacher Sanford Meisner. Early on, he landed a number of small film roles and short-lived TV series, including "The Fanelli Boys," before his breakout part on "NYPD Blue," opposite Kim Delaney. That led to him winning a series regular role on HBO's gritty series "Oz," playing the psychotic, bisexual murderer Chris Keller, in an ensemble cast that also included J.K. Simmons, Lee Tergesen and Rita Moreno. Read more
Hamish Linklater starred for five seasons on the CBS comedy "The New Adventures of Old Christine," playing the brother of Julia-Louis Dreyfus's title character. On the big screen, he recently co-starred with Liam Neeson and Alexander Skarsgård in Peter Berg's 2012 action adventure "Battleship."
An accomplished stage actor, Linklater most recently starred opposite Alan Rickman in the Broadway play "Seminar," marking his Broadway debut. In 2011, he won an Obie Award for his performance off-Broadway in "The School for Lies." He earned a Drama Desk Award nomination in 2010 for his work in the Public Theatre's Shakespeare in the Park production of "Twelfth Night." Earlier this year, he made his playwriting debut with "Vandal," which just premiered off-Broadway.
Born in the heart of the Berkshire Mountains of Massachusetts, Linklater began acting at the age of eight as part of an acting troupe called Shakespeare & Company, founded by his mother, Columbia University drama professor and noted vocal coach Kristin Linklater. After attending Amherst College, he left school to pursue his career. Read more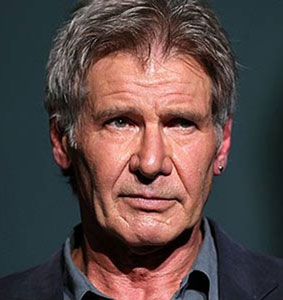 Harrison Ford has starred in some of the most successful and acclaimed films in cinema history, including the landmark "Star Wars" and "Indiana Jones" franchises and a total of eight Best Picture Oscar®-nominated movies. Ford earned an Academy Award® nomination for his compelling portrayal of Detective John Book in Peter Weir's 1985 Oscar®-nominated hit "Witness," for which he also received Golden Globe and BAFTA Award nominations, all for Best Actor. Ford subsequently garnered three more Best Actor Golden Globe nominations: for his performances in Weir's 1986 drama "The Mosquito Coast"; the 1994 Oscar®-nominated blockbuster "The Fugitive," for director Andrew Davis; and Sydney Pollack's 1996 remake of "Sabrina."
Over the course of his illustrious career, Ford has also been repeatedly honored for his contributions to the film industry, including the Hollywood Foreign Press Association's Cecil B. DeMille Award, in 2002, and the American Film Institute's Lifetime Achievement Award, in 2000. In 1994, the National Association of Theater Owners named him the Box Office Star of the Century. Read more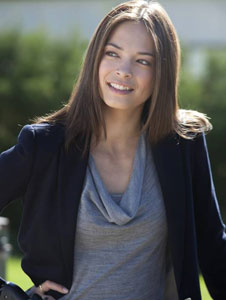 Fans of The CW's Beauty and the Beast are "rabid" and star Kristen Kreuk loves that about them.
I talked to Kristen at WonderCon right before she was to appear on the panel for the show and in the roundtable interview, she talks about how she got involved in Beauty and the Beast, if she ever reads the internet forums and keeping in touch with her Smallville friends. 
And as a little added bonus, there's also a couple minutes with Executive Producer Sherri Cooper-Landsman where she talks about Kristen and how great of an actress she is and how she does her own stunts.
Beauty and the Beast airs at 9pm on Thursdays on The CW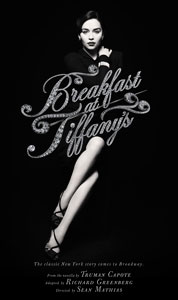 I blame the diva-like behavior of the cats.
After playing 17 preview and 38 regular performances, Breakfast at Tiffany's will play its final performance this Sunday (April 21st) at 3 p.m. at Broadway's Cort Theatre (138 W 48th Street). 
Breakfast at Tiffany's began previews on Monday, March 4th and officially opened on Wednesday, March 20th.
Directed by Sean Mathias, this stage adaption of Truman Capote's classic novella stars Emilia Clarke (HBO's Game of Thrones) in the iconic role of 'Holly Golightly,' Cory Michael Smith as 'Fred,' and George Wendt as 'Joe Bell.'
Based on Truman Capote's most beloved masterwork, Breakfast at Tiffany's is set in New York City in 1943. 'Fred', a young writer from Louisiana, meets 'Holly Golightly' (Clarke), a charming, vivacious and utterly elusive good-time girl. Everyone falls in love with Holly – including Fred (Smith). But Fred is poor, and Holly's other suitors include a playboy millionaire and the future president of Brazil. As war rages on in Europe, Holly begins to fall in love with Fred – just as her past catches up with her. Read more
Podcast: Play in new window | Download (Duration: 16:54 — 11.6MB)
Josh Barrett and Marc Menchaca are two actors who are doing things right. They're not waiting for someone – their agents, managers, whoever – to call them. They took their careers into their own hands and made a really nice film called, This Is Where We Live.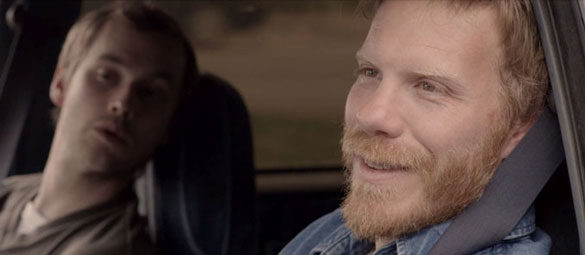 Josh and Marc met and became friends while they were filming HBO's Generation Kill in Africa. When that ended, they kept in touch, helping each and with auditions. But, with acting not the most secure business in the world, they both separately branched out and started writing and directing. Marc eventually wrote the script for This Is Where We Live, contacted Josh and the two decided to go all in and make the film. They would end up co-directing and Marc would be the star.
The film, which screened at SXSW, is set in Texas and has Marc playing Noah, a local handyman. He's hired by a family to build a wheelchair ramp for the families son, August (Tobias Segal), who has cerebral palsy. Noah and August form a bond and from that, lives are changed. The writing is great, the actors are pretty damn perfect and as directors, Marc and Josh definitely have a bright future. Check it out if you get a chance.
I talked to both Marc and Josh after SXSW ended about why they decided to grab the reigns of their careers as they put it and make the film. We also talked about how co-directing worked, directing the actors and their advice to others who want more out of their careers.
 For the full interview, click the audio link above or download it from iTunes  Read more
Mary-Louise Parker will star in Manhattan Theatre Club's world premiere of The Snow Geese.
Directed by Tony Award winner Daniel Sullivan, the strictly limited 11-week engagement will begin previews Tuesday, October 1st and open October 24th, on Broadway at MTC's Samuel J. Friedman Theatre (261 West 47th Street).
Parker returns to the Friedman stage where she previously starred in Craig Lucas' Reckless for which she received a 2004 Tony Award nomination. It also reunites Parker with Sullivan, who directed her in David Auburn's Proof, for which both Parker and Sullivan received Tony Awards for their work.
The show marks the second collaboration between MTC, MCC, and playwright Sharr White. This winter, MTC produced the acclaimed Broadway premiere of White's play The Other Place, which had its world premiere at MCC Theater in 2011. Read more