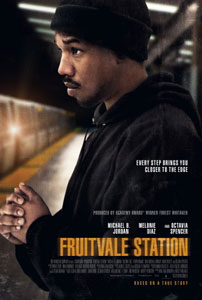 Fruitvale Station is based on the true story of Oscar Grant, a young man who was killed by BART police officer Johannes Mehserle at the Fruitvale Bay Area Rapid Transit (BART) Station in Oakland, California.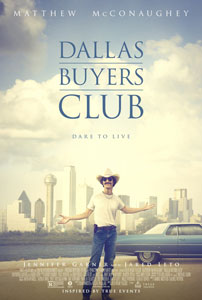 Dallas Buyers Club is a 2013 American biographical drama film directed by Jean-Marc Vallée and starring Matthew McConaughey, Jared Leto, Jennifer Garner and Steve Zahn. The film is based on the true-life tale of Ron Woodroof, an AIDS patient who began smuggling unapproved pharmaceutical drugs into Texas when he found them effective at improving his symptoms. The film has been critically acclaimed and received several awards and nominations, including two Golden Globe Award wins for McConaughey and Leto. Read more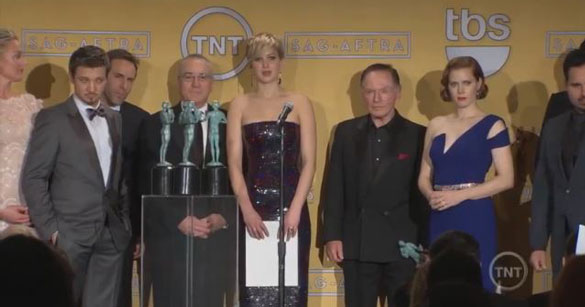 Here's all of the winners backstage in the SAG Awards press room. Most of them are around 3 minutes and they're all pretty good. Matthew McConaughey's is my favorite but you can be the judge on that one.
 Check them all out below! Read more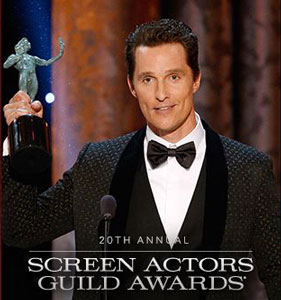 Here are all of the acceptance speeches from last nights Screen Actor Guild Awards. I had a show last night so if you're like me, this was the first time you were able to watch the speeches. I honestly had no idea they were on last night… that's because I'm well-informed!
I thought they were all pretty terrific but my favorites were from Ty Burrell and Matthew McConaughey.
Check them all out below! Read more
I didn't watch the awards last night because I had a show to do. And honestly, I thought they were on tonight (Sunday). Go figure. 
With that, I say to all of my fellow SAG-AFTRA actors, well done! We chose our winners well.
The list is below. Read more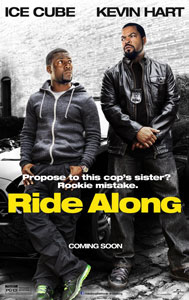 Kevin Hart deserves much better than Ride Along. He's is tremendously funny and definitely a talented guy but he can't save this pointless film.
Hart plays Ben, a high-school security guard who's a master at playing video games. His dream is to become a police officer and when he's finally accepted into the academy, he thinks he'll earn the respect of his fiancé's brother, James (Ice Cube).
James thinks Ben is a big, worthless baby who won't be able to provide for his sister. So, he comes up with a plan to bring him on a ride along, knowing full well that he'll cave and decide not to go into the academy. But, as in films like this, the night doesn't go according to plan and Ben turns out to be much more than James expected.
We've seen this film dozens of times before: the main character is a stunted man-child who is somehow dating an incredibly attractive woman and one of said attractive woman's family members tries to sabotage the relationship. Read more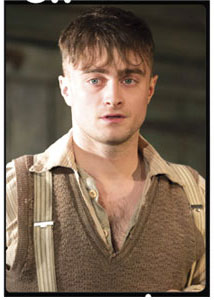 Daniel Radcliffe is returning to Broadway in Martin McDonagh's The Cripple of Inishmaan. The show and the rest of the cast are transferring to New York after a successful West End run.
Directed by Tony Award-winner Michael Grandage, the show will open on the afternoon of Sunday, April 20 at the Cort Theatre (138 West 48th Street). Previews will begin Saturday, April 12. 
The production will play a strictly limited run through Sunday, July 20, with over 10,000 tickets available priced at $27, to provide access for all audiences.   
Tickets go on sale tomorrow at 10:00 AM through www.Telecharge.com.  Read more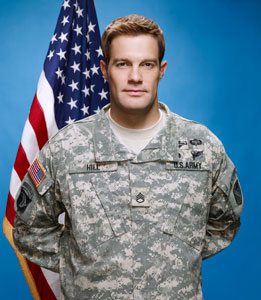 Enlisted, Fox's new comedy, has been getting some great reviews and after checking it out, I have to agree – the show is really good. I'm not the biggest fan of network comedies but this show is definitely the cream of the crop.
The show stars Geoff Stults as Staff Sergeant Pete Hill, one of three brothers who stay behind to try to keep a Florida Army base in order. Stults and the rest of the cast, including Chris Lowell, Parker Young and Keith David, are hilarious and work perfectly together.
Stults joined in on a conference call where he talked about his career and why he's been so successful, working on the show and more.
Enlisted airs on Fridays at 9:30pm on Fox Read more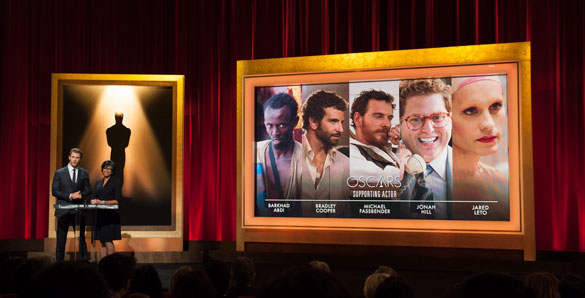 The nominations for the Oscars came out this morning and after reading through them, I'm just happy that Lee Daniels' The Butler wasn't nominated for a single thing.
I absolutely love all of the love that The Wolf of Wall Street is getting. Martin Scorsese, Leonardo DiCaprio, Jonah Hill were all nominated along with the screenplay and the film itself. It's wonderful! The film is truly great and all of the complaints about the excess and praise of the lifestyle portrayed in the film are clearly from dummies who I'm sure have never even watched the film.
In the Best Actor category, I'm bummed about Tom Hanks not getting nominated for Captain Phillips. The last 10 minutes of that movie are phenomenal. I would trade him for Bruce Dern in a heartbeat. And no Robert Redford for All is Lost? Dern was fine but that's a 'last chance' nomination.
Best Supporting Actor: Daniel Bruhl was totally snubbed for Rush. That guy was terrific. Bradley Cooper? I like him a lot and thought he was fine in American Hustle but I didn't think his work stood out enough to get a nomination. And a huge 'Yes!' to Jared Leto. Read more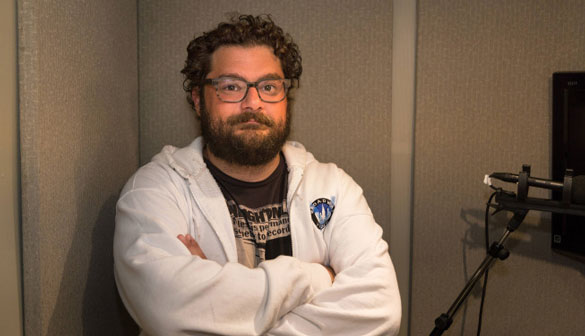 Saturday Night Live star Bobby Moynihan stars as Chozen, a gay white rapper fresh out of prison, in FX's new animated comedy, Chozen.
The show is ridiculous but in the absolute best of ways and Moynihan is hilarious in the part; the voice he uses for the character fits perfectly. When asked in a recent conference call to chat about the show and when someone asked how he came up with the voice, he was almost embarrassed. "I know it sounds weird to say, but it's a voice I've been doing all my life," he said.
In the interview, Moynihan, who was joined by series creator, executive producer, and writer Grant Dekernion, talks about voice work, SNL, writing and being Chozen!
Chozen airs on Mondays at 10:30 p.m. on FX. Read more