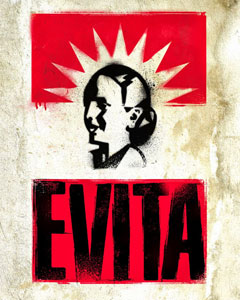 I'm not the biggest fan of Andrew Lloyd Webber. I mean, I appreciate him and his body of work but as far as musicals go, I prefer some dialogue in between my songs. That doesn't stop me from checking out any of his shows though – well, not if they star Ricky Martin , who was Che in the Broadway revival of Evita. You couldn't drag me to that production.  
In this national tour of Evita (now playing in San Diego), the producers thankfully ditch the stunt casting and hired some powerhouse actors for the roles of Eva, Peron and Che.
You know the story of Evita, I'm sure: Eva Perón rises from the slums of Argentina to become the First Lady of the country all the while singing songs that you will be humming for the rest of the week; "Don't Cry for Me Argentina," "Buenos Aires,"  and "Another Suitcase in Another Hall." Read more

If you're in the L.A. area and you haven't seen the great documentary Casting By yet, you really should get to the Arena Cinema in Hollywood.
The film will run at this weekend there and every screening will have some big time casting directors in attendance.
Here's a quick synopsis of the film: Casting By is a celebration of the profession, highlighting its previously unsung role in film history while also serving as an elegy to the lost era of the New Hollywood. The documentary focuses on pioneer Marion Dougherty, an iconoclast whose exquisite taste, tenacity and gut instincts brought a new kind of actor to the screen that would mark the end of the old studio system and help to usher in this revolutionary new period.  A Who's Who of Hollywood legends is featured in the film including Martin Scorsese, Woody Allen, Clint Eastwood, Glenn Close, Robert Duvall, Jeff Bridges, Al Pacino, Robert De Niro, Diane Lane, Jon Voight, Danny Glover, Bette Midler, John Travolta and countless others. 
Combining over 240 interviews, extensive archival footage, animated stills & documents with a moving original score, Director Tom Donahue has meticulously crafted the untold tale of the Hollywood casting director.
Check out the list of casting directors who will be in attendance below! Read more
Podcast: Play in new window | Download (Duration: 12:24 — 10.0MB)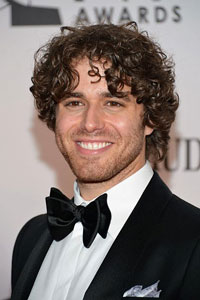 I talked to Josh Young early last year (read the interview here), right about the time that Jesus Christ Superstar opened on Broadway. I had seen him as Judas during the shows run at the La Jolla Playhouse and thought he was fantastic. Since then, he's gotten a Tony Nomination for Superstar and is now traveling the country in Evita.
In the Andrew Lloyd Webber classic, he plays Che but not Che Guevera from previous productions or that horrible movie with Madonna. The producers changed the show around and now his Che is just a working class guy; kind of a man of the people. Josh told me that he actually thinks the way they've worked it now tells the story better. This isn't the first time he's played the role of Che. He originally played Che (the Guevara part) back in 2010 at the Stratford Shakespeare Festival but so much has changed in the show, he said. Especially now because he spends the whole show on-stage.
It was very cool to talk to him a second time to see how his career has progressed since his nomination. We talked if thats helped him with auditions and casting directors, life on the road and oh yeah, Evita!
Evita is currently playing in San Diego. For tickets, click here. Upcoming tour dates include San Jose, Las Vegas and Tempe, AZ. For more tour dates and ticket information, click here.
For the full interview, click the audio link above or download it from iTunes Read more
Podcast: Play in new window | Download (Duration: 19:16 — 13.3MB)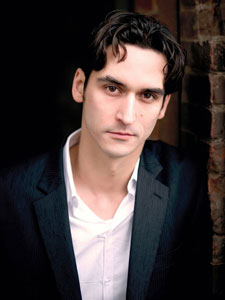 Sean MacLaughlin is traveling the country for the next year with his wife, baby and two dogs. When the "Von Trapp Family Singers" (as he called themselves) eventually stop at a city near you, that's probably because he's about to get on stage to play 'Peron' in the touring production of Evita.
Sean was last seen on Broadway as 'Raoul' in The Phantom of the Opera and he's from my neck of the woods – the Baltimore/DC/Virginia area. I love talking to people from my area and finding out how they got to where they are. Sean played it smart in his early career: before he packed everything up and moved to New York, he went to College at Virginia Tech and got a degree in communications. Then he moved to DC and did a bunch of theatre there because as he told me that he "was a firm believer in not moving to New York without getting experience."
But, before he tried his luck in New York something great happened before that. I'll let him tell the story in the interview below but basically, the success he's having now all comes down to a combination of planning, preparation and luck. We also talk about his audition for Evita and auditioning in general, touring and more!
Evita is currently playing in San Diego. For tickets, click here. Upcoming tour dates include San Jose, Las Vegas and Tempe, AZ. For more tour dates and ticket information, click here.
For the full interview, click the audio link above or download it from iTunes  Read more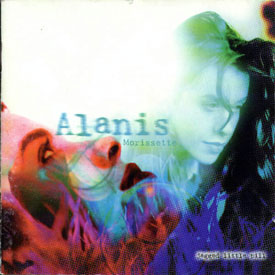 I love Alanis. I love Jagged Little Pill. I love Broadway. So, this is very cool news.
Seven-time Grammy Award winner Alanis Morissette will take her 1995 hit album, Jagged Little Pill, to the Broadway stage debuting a workshop production of the piece in 2014.
The musical, also called "Jagged Little Pill," will include the full song list from the album as well as tracks from the rest of her body of work and some new, original songs that she will compose specially for the stage production.
Two-time Tony Award and Pulitzer Prize winner Tom Kitt ("Next To Normal", Green Day's "American Idiot") has signed on to provide orchestrations and arrangements. Kitt will be next represented on Broadway with his new, original musical "If/Then" opening in March 2014. Read more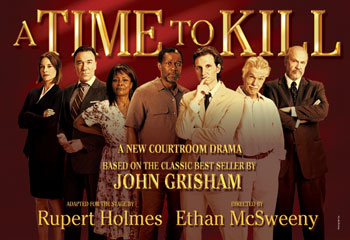 The producers of A Time to Kill, the new Broadway play adapted from John Grisham's novel of the same name, just announced that the show will close.
The final performance will be Sunday, November 17th.
Performances began on September 28th and opening night was October 20th.
Producers Daryl Roth and Eva Price said: "We are enormously proud to have brought John Grisham's A Time to Kill to Broadway with an incredible creative team and an extraordinary ensemble of actors.  We would like to thank Rupert Holmes, Ethan McSweeny, and the entire company of our production for—as we all witnessed night after night—thrilling our audiences with a compelling, essential story about justice and morality. We are extremely happy with the responses and reactions from our audiences." Read more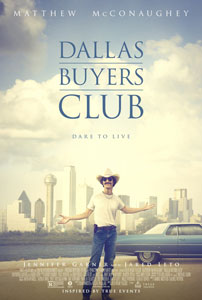 One of the things about having an incredibly interesting story to draw on for a biopic is that sometimes the filmmakers feel the need to squeeze every single detail into that film.
That's what's happened with Dallas Buyers Club, the story of Ron Woodruff (Matthew McConaughey), a good ole boy from Texas. It's 1985 and Woodruff, an electrician and rodeo cowboy, is living the life; drinking and drugs with his buddies and one-night stands with random women. And when he's not having all of that fun, he's nailing hookers.
All of that comes crashing to a halt when he's diagnosed with AIDS and is told that he's got 30 days to live.
Screw that. Woodruff takes his life into his own hands and looks for some kind, any kind, of treatment. He goes into Mexico to find drugs that aren't approved by the FDA. With the help of a ex-pat Doctor (Griffin Dunne), he finds medication to help him survive. Always trying to wheel and deal, he comes up with the idea to form a 'club' where he would sell memberships to people so they could get access to these meds. He smuggles the illegal medication over the border and begins looking for ways to sell the stuff. Read more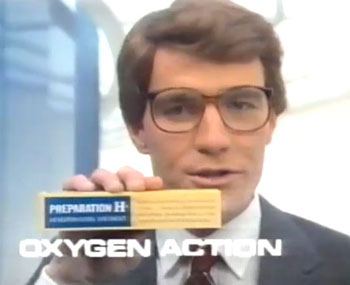 We all have to start somewhere, even Bryan Cranston… who started at the bottom. 
A real bottom not career bottom.
Check out his 1980′s commercial for Preparation H and enjoy the soothing "oxygen action."  Read more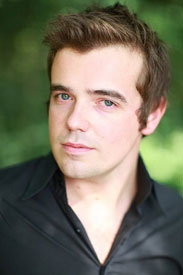 I'm a huge fan of the Harry Potter series, including all of the books and films so when I first heard of the show, Potted Potter – The Unauthorized Harry Experience, I was immediately interested in checking it out. The show takes all seven of the Harry Potter books and condenses them into a seventy minute and from everyone I've talked with, the show is absolutely hilarious.
It's played all over the world and had a summer-long run off-Broadway and now, it's touring America. Created by two-time Olivier Award-nominated actors Daniel Clarkson and Jefferson Turner, the two have since gone onto other projects but have left the show in very capable hands with actors James Percy and Delme Thomas. 
I talked with James recently and he's got quite an interesting story. First of all, he's got a law degree from the University of Liverpool. How many actors have a law degree? Not many but it's good to know because if (when?) I get into some trouble, he's going to be the first guy I call. He's also a stand-up comic and is youngest actor to ever play the role of Wilbur Turnblad in Hairspray.
James, who plays the role of Harry in the show, talked to me about the improv in the show, auditions, why he got a law degree and touring America.
Check out James' website and follow him on Twitter!
Potted Potter is currently in San Diego. For tickets and information, click here. Upcoming shows include Irvine, San Luis Obispo, Pittsburgh and Houston. For more info and tickets, click here. Read more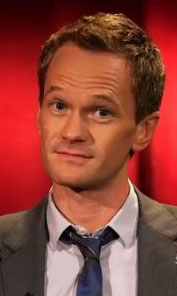 Neil Patrick Harris is one busy guy. He's simultaneously working on the final season of How I Met Your Mother, gearing up for his upcoming Broadway show, Hedwig and the Angry Inch and just directed a new magic show called Nothing to Hide.
He recently talked with Speakeasy about all of those projects, including the research and physical transformation he's doing for Hedwig and what he's going to miss most about How I Miss Your Mother. He also talks about hosting an upcoming evening with the fantastic NYC show, Sleep No More.
Check it out below! Read more