Podcast: Play in new window | Download (Duration: 29:33 — 13.6MB)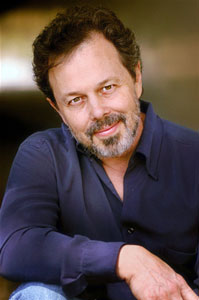 I grew up watching Curtis Armstrong. In films like Risky Business, Revenge of the Nerds, Better Off Dead  and One Crazy Summer, he created some of the most memorable characters and comedic performances ever.
Since that burst of genius (yeah, I said genius), he's been working non-stop, appearing in dozens of films and TV shows. He's recurring on New Girl and Supernatural and voices Snot on American Dad and he's recently partnered up with his Nerds co-star, Robert Carradine, to create, produce and host the TBS reality show, King of the Nerds.
I talked to Curtis about his incredible career, his early theatre work, creating his characters and King of the Nerds!
For the full interview, click the audio link above or download it from iTunes.
Follow Curtis on Twitter! King of the Nerds airs on TBS on Thursdays at 10/9c Read more
Podcast: Play in new window | Download (Duration: 22:14 — 10.2MB)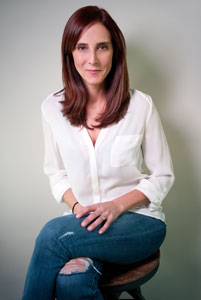 Veteran Casting Director Kelly Martin Wagner has entered a new phase in her long career: producer. Alongside partner  Nick Phillips, they've formed Revolver Picture Company, a horror-genre production company.
Kelly started out as a voice-over actor but quickly moved into casting and has been doing it now for over 20 years, with films like Hostel, The Exorcism of Emily Rose and The Devil Inside.

I talked to Kelly about her new company and how she likes her role as producer, her role as a casting director, fighting for actors and more!
Haunt, the first film from Revolver Picture Company, will be released this weekend.
Follow Revolver Picture Company on Twitter!
For the full interview, click the audio link above or download it from iTunes.
Comedian Jim Jefferies FXX series, Legit, is back for a second season and it's crazier than ever.
Jefferies said in a recent Q & A that he's learned a lot from the first season. He'd never written a sitcom before and the whole things was a "little bit more fly by the seat of your pants," he said. This season, he's written a lot more for the actors because now, he knows what their strengths and weaknesses are.
In the interview, he talks about season two, writing for the show, stand-up and killing sacred cows.
Legit airs at 10pm on Wednesdays on FXX Read more


Holy crap, this looks awful.
I mean, like every single thing in every single frame of this trailer look freakin horrible. After being in Annie (I was Rooster) for 3 months a while back, I'm no fan of the show but it doesn't deserve to die a death like this.
Check it out below.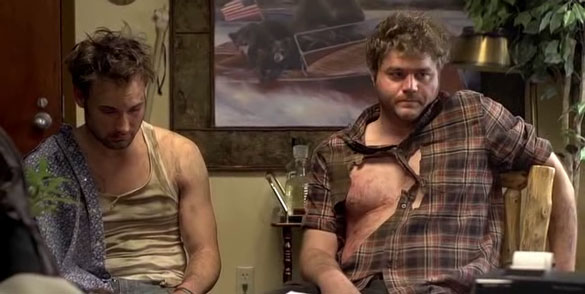 Awful Nice, the story of two estranged brothers who, after their father dies, have to travel to Branson, Missouri to sell his house, reminded me of a Duplass Brothers movie; raw and sometimes hilarious, with characters who are just shy of being sent to a mental institution.
After they ruin their dads funeral by getting in the most ridiculous fight ever, brothers Jim and Dave (James Pumphrey and Alex Rennie) hit the road to Branson, Missouri to renovate and sell the house they've just inherited.
Dave is a walking train wreck. Everything he touches turns to crap – hilariously so. And poor Jim has had to play straight man to this insanity all of his life. Their fights are epic and crazy. It feels like Rennie and Phumphrey are actually brothers the way they poke, jab and go at each other, both physically and even more so, mentally. Read more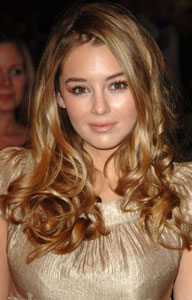 Keeley Hazell is wildly popular model in Britain. She's been a 'Page 3 Girl', appeared in men's magazines like Nuts and Zoo and is an icon to young guys everywhere. To most people, that would have been enough. But, a couple of years ago, she decided to pack up her life, move to LA and give it a go as an actress.
Starting from scratch after having the success like she did is pretty tough. Casting Directors here really didn't know who she was but that was fine because as she told me, "I always seem to put challenges on myself." She started taking classes at Lee Strasburg and now, things are starting to fall into place.
She's currently starring in the new film, Awful Nice. The film is about two estranged brothers, Jim and Dave (James Pumphrey and Alex Rennie) who, after their father dies, have to travel to Branson, Missouri to sell his house. The film, which also stars Christopher Meloni, has some truly hilarious moments and you should definitely check it out if you have a chance. 
I talked to Keeley about moving to Los Angeles, auditions, improv and Awful Nice.
Awful Nice is in theaters March 7th. Read more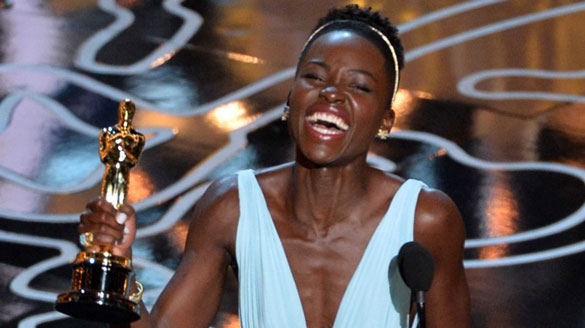 Lupita Nyong'o. Jared Leto. Cate Blanchett. Matthew McConaughey.

They had a night to remember, didn't they? Each won Academy Awards last night for the excellent work and below are their speeches with a small portion of each transcribed.
My favorite was from Lupita Nyong'o. Such joy and happiness. McConaughey's was pretty terrific as well… giving the full-on McConaughey.
Check the all out below! Read more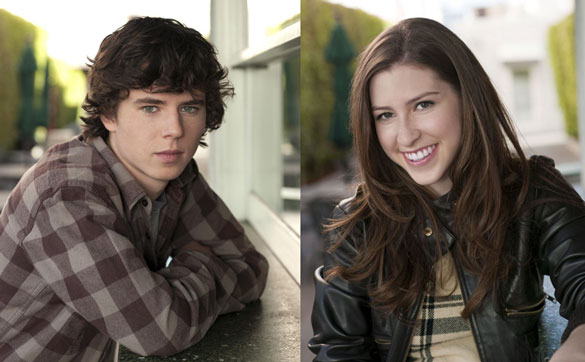 The Middle, ABC's family comedy that stars Patricia Heaton, Neil Flynn, Charlie McDermott, Eden Sher and Atticus Shaffer, has just hit a huge milestone: Syndication!
The Hallmark Channel has added the show to its prime-time lineup and to promote the news, McDermott (who plays Axl Heck) and Sher (Sue Heck), participated in a conference call to talk all things The Middle.
I, for one, am happy about the news. I was on one of the early episodes… which means residuals for yours truly!
In the call, they chat about the show, their auditions, the first time they met and tons more. Check it out below and be sure to catch an episode. It's a really fun show!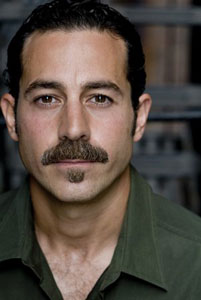 Waleed F. Zuaiter is one of those actors who've you've seen someplace…but can't quite remember where. That's what makes him such a good actor; he blends into the film and serves it's story. From The Men Who Stared at Goats, to TV's Revolution, Homeland, The Good Wife, Blue Bloods and tons more, Waleed has done some fantastic work and even more so with his new film, Omar.
Omar, the Winner of the Jury Prize Un Certain Regard at the Cannes Film Festival, is about a guy young Palestinian baker, Omar (Adam Bakri). He's who is in love with his friends sister, Nadja (Leem Lubany) and secretly climbs over the separation wall to meet with her. He's also… a terrorist. Or freedom fighter depending how you look at it. After he's arrested for killing an Israeli soldier, he coerced by Agent Rami (Zuaiter) to work as an informant. Reluctantly.
The film, directed by Palestinian filmmaker Hany Abu-Assad (Paradise Now), is quite good and I'd totally recommend it. It's tense and gripping and has a whopper of an ending. And all of the actors – except for Waleed -  had never appeared in a film before. And they're fantastic. Read more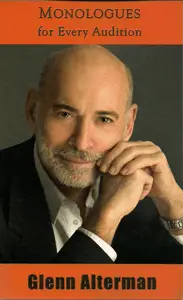 I hate monologues. Always have. It's just so unnatural to stand there before a casting director or agent and talk to someone that isn't there. And to do it out of context? Ugh, the worst.
Plus, it's always hard to find a good one. If you're like me, you constantly have one eye open whether you're watching TV or a film or seeing a show. You think, "Oh, that's a good one. I could do that."
Then, if you find one you like, is it appropriate to do in an agent's office? Does the character yell and curse?
And finally, is it over 2 minutes? Lately, I've been seeing the need for 1-minute monologues.
It's enough to make you go nuts. Read more