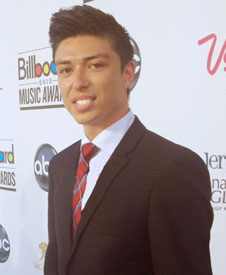 Written by Garrett O. Thomas
You've got the talent, looks and drive to be the biggest star that ever hit theaters and now you're wondering what the next step is to getting there. It's publicity, the thing that gets your name from your headshot to the credits onscreen. Publicity is something that everyone in entertainment should be conscious of! You not only get your name out there, but if you do it right, it could open up numerous doors in your career.
1. Walk the Red Carpet
So, you're not exactly an Oscar nominee, but that doesn't mean you can't attend red carpet events. It's Hollywood! Red carpet events happen all the time and not only do celebrities flock to them, but your new bestfriends, the press. The best service I can suggest to you would be to try PressHarvest.com, they submit you to red carpet events by using all your credentials, headshots and IMDB page. There's no guarantee that you'll walk big name events, however, they've still managed to pull through! The goal of walking red carpets is to get photographed at a good event or mingle with entertainment journalists who may be splashing your face on Star magazine tomorrow. All press is good press and the purpose of these events is to build your press kit so you have tangible evidence to show your agent, manager and publicist (they can thank me later for telling you to do this). Read more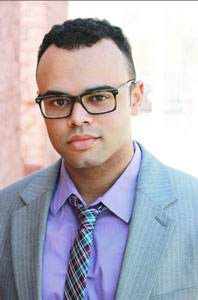 Written by Robert King
I'm not light enough to get seen for Caucasian roles, and not dark enough for Black roles. So, where do I fit in?
This was the start of a conversation I recently had with my manager after being told that I would not be seen for yet another audition because I wasn't "dark" enough.
I realize all actors get "typed" out from time to time, but what do you do when there isn't a "type" for you to be typed into?
Being an actor of mixed race, I was super excited when I started hearing the term "ethnically ambiguous" thrown around enthusiastically as the new thing in the casting world. "Finally," I thought, "the fact that I can pass for Italian, Indian, Greek, Hispanic, or plenty of other ethnicities is going to increase my casting potential exponentially. But, after a few years of that term being around, and hyping up the ethnically ambiguous population of actors out there, all that glitters might only be our golden tans. Read more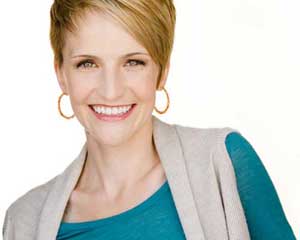 Written by Dallas Travers, CEC
What if you reach your goal, achieve your wildest dreams and you still feel the same? Shouldn't you feel differently? Better? Awesome? Well, that's not always the case. Just because you booked the part, shot the scene, got some recognition or a great new agent, doesn't mean you will suddenly feel like a whole new person. But, the goal is to feel confident inside no matter what happens in your career.
Speaking of confidence, there's a Martha Graham quote I love that always comes to mind when I'm working with a disheartened actor. It's a conversation between Agnes de Mille and Martha Graham after Agnes' big debut in Oklahoma on Broadway from her book "Dance to the Piper". This is a long quote, but bare with me, the best part is at the very end! (Martha's words are bolded): Read more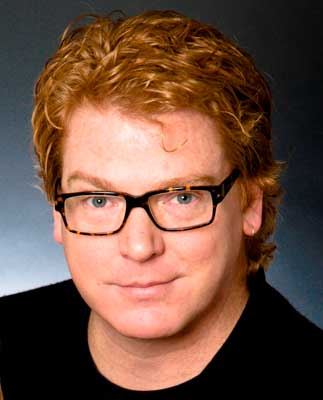 Written by Sean Pratt
It's not enough for you to say you're a great, professional actor; you need someone else to say it for you.
New actors are always on the hunt for the secret to getting an agent; finding that silver bullet that will rescue them from obscurity. They send out postcards, they act in showcases, they fuss over picking the right headshot, they worry about their type. And while all these are important generally, they are not the key to opening that particular door of opportunity. Ironically, the gatekeepers are right in front of them; they are the very people they work with.
You Know Me and I Know Him
Student actors are so insistent about asking, "How do you get an agent?" that it almost sounds like a broken record. They've heard they need to send their headshot and resume, postcards and invitations to their productions to the agent they've got their eye on. Yes, those things are important to do, and they sometimes result in the actor being called in for an interview. But the agents that can really move their career forward are busy and frankly have no time to dig through the mountain of material they receive every day.
The truth is that the real sentinels to the agent's office are the actors and artisans who are either represented by or know the agent personally. One word from them will give that young actor the chance to meet the agent in question. It's called a "third-party endorsement" and it's worth its weight in show business gold. But it can't be bought, it must be earned and the more experienced and connected that third party is, the harder it is to gain their endorsement and the more value it has. Read more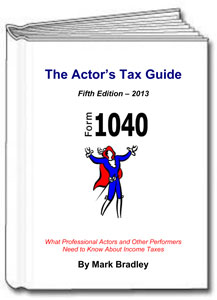 Guest column by Mark Bradley
Mistake #5:  Bogus Tax Deductions
Actors are great talkers, and we love to spread rumors.  Unfortunately, sometimes the rumors that get spread around about tax deductions are just plain wrong.  Three immediately spring to mind. 
First, I've heard some actors say, "Oh yeah, I deduct all my clothes."  No can do.  The rule is that clothing is deductible only if it isn't suitable for street wear.  If you bought a business suit and never wore it for anything but auditions and commercial shoots, it's still not deductible, because you could wear it on the street.  The only exception to this rule is dance wear. You can wear it on the street, but it's considered specialized work wear, like a nurse's scrubs.  (Cleaning and maintenance of your clothes used on the job are always deductible.) 
Second, unlike classes, health club dues aren't deductible professional expenses.  If an agent or director told you to get in better shape, even for a specific role, a gym membership is still considered a personal expense.
Third, I was horrified to learn that a lot of actors were telling each other that they could deduct ALL their restaurant meals, as long as they talked about the business over dinner!  This is total, utter, absolute nonsense.  To be deductible, you must have a clear, current business relationship with the person you're hosting and you must discuss a specific business opportunity, not just the business in general.  Even if at some time in the future, your dining partner may hire you for a job, going out for dinner with your friends is essentially social in nature and should not be deducted as business entertainment. Read more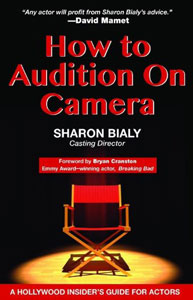 Written by Dan Franko
Just before the SAG Awards, I watched a SAG Foundation live-stream with several casting directors. One of them was Sharon Bialy, C.D. for Breaking Bad and The Walking Dead. I really enjoyed the tips and answers she was giving, in response to the questions, so when she mentioned that she'd written a book – How To Audition on Camera - I downloaded it right away.
The book is only available as a digital download. You can find it on pretty much any e-book platform.
How many times, as actors, have we wished that we could get an hour with a casting director, to pick their brain about what they look for, their pet peeves, and the tips they would offer. That's exactly what this book is. It feels like a conversation over coffee…or a private coaching session.
Some of the tips are simple, common sense things, such as "do the work." Rehearse and practice your audition piece as much as you can so you know it inside-out and be prepared and on time without excuses or exceptions. We all know that…but the personal insight from her perspective really underlines the point. Read more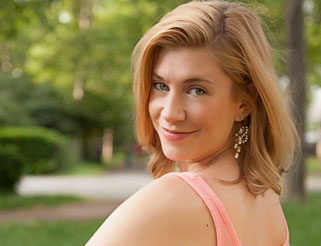 Written by Christina Shipp
It's February! I love February. Mostly, I will admit, because of Valentine's Day. (Go ahead and roll your eyes, haters. I'm a Love Lover, and Valentimes is one of my personal favorites.) I value Love, Authenticity and Gratitude, so for me VDay is a great occasion to go the Extra Mile in my Marketing as an Actress, Business Owner, and General Awesome Human.
Every year in February, I create and send a mailed greeting card campaign that is unique to me and reflects my personality to my entire contact list: industry and otherwise. Effective marketing is all about being remarkable and creatively sharing your values, your brand, and your successes. And when the intention is simply authentically sharing with your colleagues, fans, and the people you meet, you have the opportunity to connect with them in a more meaningful way. Read more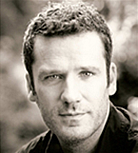 Written by Brian Timoney
Auditions can be one of the most frustrating and unnatural places to give a performance. You are expected to perform in front of people you've never met and who have the power to make or break your acting career. If this wasn't bad enough, you will often be given instructions just minutes before you are expected to perform.
Despite being in this intimidating, unnatural environment, your ability to 'pull it out of the bag' will often determine the success of failure of your acting career. Though it may seem unfair, it is the same for everyone.
The question is, what are you going to do about it? Read more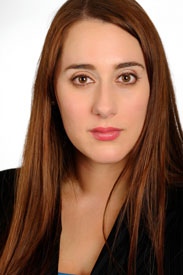 Written by Sasha Sinnott, Esq.
Hollywood is the epicenter of the entertainment industry.  Actors from around the world hope to relocate to the United States so that they can jump-start their careers.  However, many foreign actors do not sufficiently prepare themselves for the immigration process itself.  There are visa and green card options for entertainers who wish to work and live in the United States but the process must be handled with care so that potential issues can be avoided before they become an impediment to immigration. 
As an immigration attorney who works with actors and entertainers, I deal with entertainment professionals at all stages of the immigration process.  Actors will have different immigration options available to them depending on whether they are already in the United States and their level of experience in the entertainment field.
Experienced actors and entertainment professional may have more options than they realize.  For instance, their talent manager can sponsor them for an O-1 visa based on their already existing extraordinary ability.  This can be especially beneficial as actors who are sponsored by their talent managers on an O-1 status can legally work for more than one US employer.  It is also possible for actors to qualify for visas based on a specific job offer (this may be an O or P visa).  This will not require as robust of a resume but may limit the actor's ability to take on additional work while in the US on that specific visa.   Read more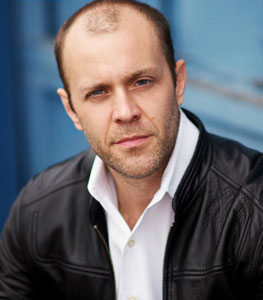 Written by Douglas Taurel
Through my experience of working on low budget and independent films for the past 15 years, I have learned that are a few crucial and important rules that can help you survive the jungle of what is called the independent film world or better known as Guerrilla Film making.
Working on independent films where the budgets are small, grueling sets and conditions in extreme cold and heat for little and no pay, it's easy to get lost. The important thing to always remember and tell yourself that you are doing it because you have a deep passion for learning and moving your career forward! Read more