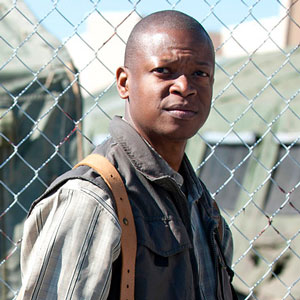 Lawrence Gilliard Jr. started his career on The Wire playing D'Angelo Barksdale.  Because another actor from the series was already on AMC's The Walking Dead, Gilliard was convinced he wouldn't be able to land the part of Bob Stookey.
"Scott [Gimple, the showrunner] told me, 'You know, we've got Chad [Coleman] on the show, so I said, 'No more Wire people.  We've got enough of The Wire, because you see too many Wire people on the show and you start thinking of The Wire.'  So he's like, 'No more Wire people, and then I saw your tape, and I said, 'Oh, okay.'  [Casting directors] Sharon Bialy and Sherry Thomas, I have to thank them because he says, 'No Wire people,' and they brought me in.  I remember the audition," he said in an interview with Entertainment Weekly.  Read more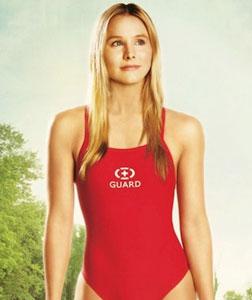 Kristen Bell made a name for herself playing teenage PI, Veronica Mars.  But the actress is in no rush to limit her choices to either drama or comedy.  She's currently playing a lost 29-year-old who romances a teenager in the indie, The Lifeguard.
"I don't know [whether I consider myself more of a comedic actress or a dramatic actress] because I started out doing much more drama," she said in an interview with Huffington Post.  "I came from doing theater in New York, where I did The Crucible, which is not exactly a romantic comedy.  And then I did the first season of Deadwood and was on The Shield, which is dark, and I have done a fair amount of drama, but I feel like what I'm known for and what I have more fun doing is comedy." Read more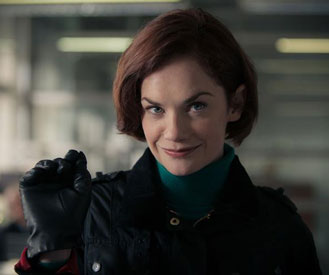 Ruth Wilson has a great off-screen relationship with her co-star Idris Elba on the BBC drama, Luther.
"It comes from the writing, it comes from us working with each other," she said in an interview with Vulture.  "We really love the bantering.  It is a bit heightened and it is a bit stylized and Idris really enjoys that."
Wilson's character, Alice Morgan, wasn't always guaranteed to make a return to the series.  "You don't know much about her, and she just drops in and out, so you want to keep it exciting and interesting without over-egging the pudding, if you know what I mean," she explained.  "You've got to find a way of bringing her in but not showing too much of her so that it becomes unbalanced." Read more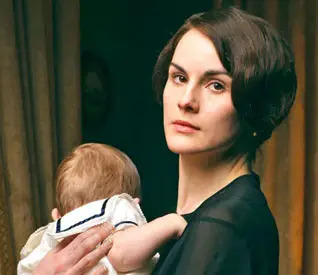 When we last saw Downton Abbey's Mary Crawley, she was sitting blissfully with her newborn son while her beloved Matthew was lying dead on the ground, the victim of a car accident. Michelle Dockery, who plays Mary Crawley, explains that actor Dan Stevens' exit was expected.
"I knew quite early on, before we started series three.  Everyone knew when we started series three that he wasn't coming back," she said in an interview with Vulture.  "We didn't really know where the story line was going, but we were all predicting it would be finite." Read more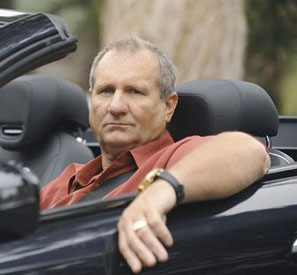 Modern Family would be a very different show if the original casting choices had played out.  The role of Jay Pritchett was initially supposed to go to Craig T. Nelson instead of Ed O'Neill.
"When I read it I thought, 'Oh boy, this is pretty good," O'Neill said in an interview with Huffington Post.  "And I called my manager and he said, 'Well, they're out to Craig T. Nelson.'"
The casting director, Jeff Greenberg, said the role came down to the two actors.  But they decided to offer the part to Nelson.  "And so the first offer went out to Craig and we couldn't make a deal," Greenberg said.  "He wanted to do it, but financially we were just too apart." Read more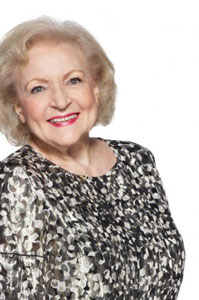 Betty White can add one more accolade to her accomplished career.  She has been awarded the Guinness World Record for "Longest TV Career for an Entertainer (Female.)"
Her career began in 1939, and she went on to star in some of television's most beloved series, like The Mary Tyler Moore Show, The Carol Burnett Show, and Golden Girls.  The 91-year-old has kept busy in recent years starring in TV Land's Hot in Cleveland.  She made another record when she became the oldest person to host Saturday Night Live last year.
"I was astounded when [Guinness World Records] called to tell me.  Who?  Me!?!  It's such an honor," she said in an interview with Huffington Post.  "[Aspiring actors] should do their homework and take the time to appreciate their profession.  It is a privilege to do what we do." Read more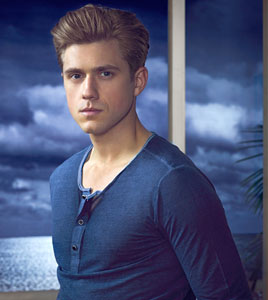 Aaron Tveit has accomplished great things in the theater world—first breaking out in Next to Normal, then following up with the lead role in Catch Me If You Can.  So, it might have seemed surprising to some when he abandoned the stage to star in USA's Graceland.
"I was intrigued and excited for the challenge," he said in an interview with Buzzfeed.  "When you work on a movie or when you work on a play, you have one script and you do all this work on it and you do it for a long time, but this is like, you get to go through that process every week.  Every week you get a new script, you get a new story to tell." Read more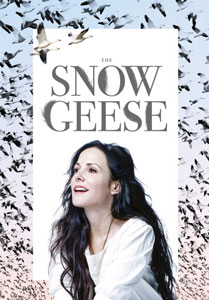 Despite a recent interview where she claimed she would be quitting acting, Mary-Louise Parker insists she's not going anywhere.
"That was born out of a conversation where I was asked if I had long-term goals, and it became like I was embittered," she said in an interview with New York Magazine.  "I wasn't in danger of quitting.  People were suddenly so concerned, and I got all this mail, long emails.  Which was really lovely, but then I also felt embarrassed."
In fact, the actress is currently starring in the Broadway play, The Snow Geese.  Parker said she courted Manhattan Theatre Club in order to land the part.  "Lynne [Meadow] is always nice enough to think of me.  And when they don't, I stalk them," she said.  "'Have you read anything?  Even if you think no one will like it?'  When we did the first reading, it felt pretty immediate, like How I Learned to Drive.  Clearly there's a nod to Chekov, but it doesn't feel staid—it has this levity, a real modern feel to it." Read more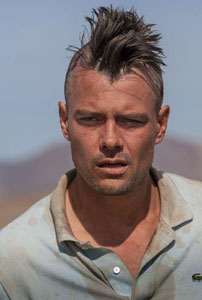 Josh Duhamel is best known for lighter fare like Nicholas Sparks' Safe Haven and the Transformers franchise.  So, the actor was eager to take on a passion project in the form of the drama, Scenic Route.
"It was absolute beast of a script.  Kyle Killen is a really, really good writer.  It was the kind of script that I'd been looking for—it was like a mountain of both dialogue and physical behavior and everything else that is scary, but I was dying to do something like this that I hadn't done before," he said in an interview with The Hollywood Reporter.  "It turned out to be one of the best experiences I ever had.  The amount of rehearsal that we had ahead of time and all of the stuff that we went through shooting it, it was just a—it's the reason I got into this business, to be able to do a movie like this." Read more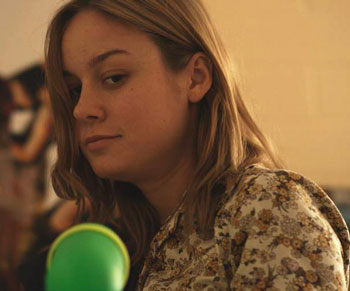 Brie Larson, a 23-year-old who's quickly being considered a rising star, has already built up an impressive career with roles in The United States of Tara and 21 Jump Street.  But before her leading role in the new indie, Short Term 12, Larson wasn't exactly seeking out top billing.
"I was actively avoiding it.  I guess, now that I think about it more, I wasn't ready to do it," she said in an interview with The Daily Beast.  "I didn't recognize myself as someone who was worthy of being observed for that long."
But she changed her mind when she became drawn to the story of Short Term 12, in which she plays a young woman with a connection to foster children.  "I fell in love with the script but I had never been the lead of anything, and in the past, I wasn't a big enough name to get a movie financed," she explained.  "I'd never played anything like it before, which is what I'm interested in.  But people take comfort in putting people in boxes, because it makes everybody's jobs easier.  I think things should be a little riskier." Read more