Alexander Skarsgard is using his time away from playing Eric Northman on True Blood wisely, by playing diverse parts in several movies.
"It's not like, 'Hey look at me I'm versatile," he insisted in an interview with The New York Post.  "It's just creatively to stay true to myself."
The Swedish actor followed up his role in the indie drama What Maisie Knew with a part in the thriller Disconnect.  The part called for the normally buff actor to look a little softer.  "If I feel that a guy that I'm about to play looks a specific way, I have to stay true to that," he said.  "I can't be like, 'Hmm, I'm a sex symbol, so what are the fans going to say?'  It's not like, 'Oh, look at me!  I can actually play ugly!'  F—k that." Read more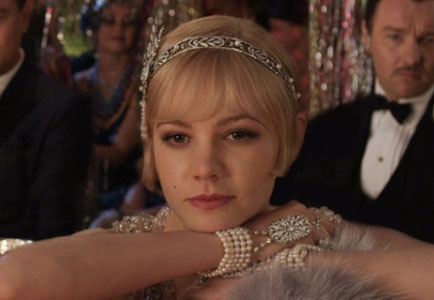 Carey Mulligan won the part of Daisy Buchanan over many of Hollywood's most famous starlets.  But the actress claims one of the best rewards was working with costar Leonardo DiCaprio.
"We were doing a scene right towards the end of the film, and Leonardo was playing Gatsby and he was playing Tom Buchanan and Nick Carraway," she said in an interview with The New York Post.  "So he'd sit in one chair and play his character, then he'd jump in another chair and play Tom, and then be standing up and he'd be Nick.  He was learning all the different lines.  He was incredible." Read more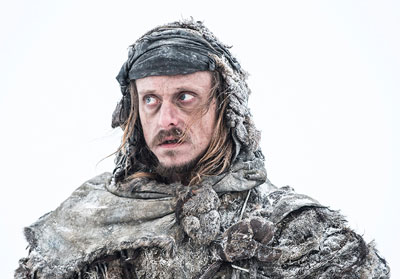 There's not much background Mackenzie Crook can get about his character, Orell, on HBO's Game of Thrones besides brushing up on the novels.  That's because it's hard to investigate being a 'skinchanger.'
"There's a limited amount of research I can do about warging, what it's like to do that, because obviously people can't," he said in an interview with Vulture.  "But it's a really interesting character to have, a really deep and thoughtful character.  I'm not usually asked to play those types of guys.  He's got depth, definitely."
Crook has become somewhat known for roles that feature his eyes—as a wooden-eyed Ragetti in the Pirates of the Caribbean films and now when Orell connects with the eagle and his eyes turn white.  "That was put in post," he admitted.  "I just had to hold my eyes open, unblinking, which was kind of difficult in Iceland, because I was staring right into a blizzard.  Snowflakes were landing on my eyeballs, but I wasn't allowed to blink for the duration of that shot." Read more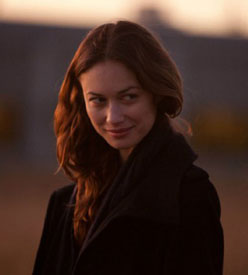 Olga Kurylenko is ready to prove she's more than just a pretty face.  Although she got her start modeling and starred as a Bond girl in Quantum of Solace, she's hoping to branch out more.
"That's not what an actor hopes to play," she said in an interview with The New York Post. "They've mostly been dull and just arm candy."
With her new role in Terrence Malick's To the Wonder, Kurylenko did as much preparation as possible.  "I had to read three Russian novels: Anna Karenina, The Idiot and The Brothers Karamazov," she recalled.  "They were very tiny little novels.  After that it was just discussions about what I drew from the books, how we can compose the character, and what similarities are there between [her character] and the different female characters in those books." Read more
Zach Braff has been causing controversy over the past few weeks for his decision to fund his latest film by using the website, Kickstarter.
"My brain has trouble with the logic of saying I'm taking money away from another Kickstarter campaign if I'm bringing people that didn't even know about Kickstarter to begin with," he said in an interview with The Hollywood Reporter.
Braff has already raised more than $2 million for his next project, entitled Wish I Was Here.  "I never talked to studios," he said.  "I didn't want to make it with studios.  Since Garden State, I've had so much experience of that being a nightmare." Read more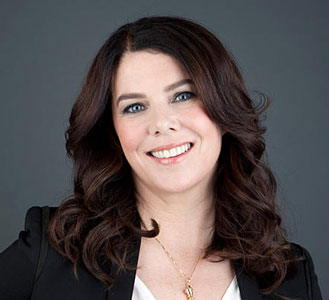 These days it is pretty common for actors to have multi-hyphenate careers—fashion designers, singers, directors.  But it's rarer for actors to become novelists.  Lauren Graham is taking up the title of bona fide writer with her new book, Someday, Someday, Maybe.
"I wanted to write a book," she said in an interview with Huffington Post. "There were times and days when it was fun and exhilarating and a lot of days where it was really hard."
Graham's novel follows the life of an aspiring actress named Franny Banks who spends her 20s living in New York City in the 1990s.  "I was more interested in the waiting, auditioning…and that feeling when you're on the outside of something looking in," she said.  "So many people in general and young actors specifically spend so much time there, and many people never get beyond that.  I just thought that's what I wanted to focus on." Read more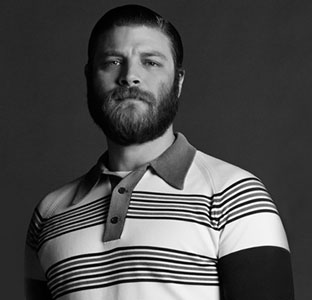 Sometimes actors find joy in the little things.  One of the highlights of Jay R. Ferguson's time playing Stan Rizzo on Mad Men was the chance to grow an insane beard for the role.
"Back in August, they asked me to start growing it out," he said in an interview with Vulture.  "They said, 'We don't want you to shave until you report to work for the first makeup and hair test.'  Well, the first makeup and hair test wasn't until October 28.  So we're talking about three months of not shaving.  When I showed up I looked like a cross between Jeremiah Johnson and Tom Hanks in Castaway.  It was too much.  Way too much.  Double what you see on the show is how big it was, so obviously they trimmed it down to where they wanted." Read more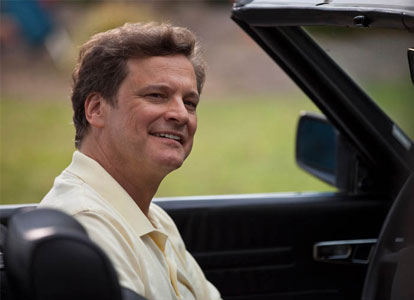 Your career doesn't automatically change once you've won an Oscar—at least according to Colin Firth.  The British actor claims that transformation happens slowly.
"In some ways it's happening now…An Oscar doesn't suddenly work the miracle that manufactures a plethora of great writers who are suddenly ready to come to you with fully financed films, with the right director attached, landing on your table saying: Take your pick. It's not as coherent as that," he said in an interview with Yahoo! News. Read more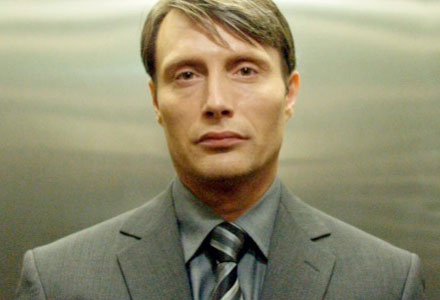 It seems like there would be many challenges to playing an iconic character like cannibal serial killer Hannibal Lecter.  Luckily for Mads Mikkelsen, he's not a picky eater.
"I've never been afraid of eating strange things," he admitted in an interview with Metro.  "There was one dish, head cheese [a jellied loaf made from the head, feet, tongue and heart of a pig], which smelt a bit odd—I hadn't realized before that it wasn't cheese at all.  But I still tried it.  It was delicious."
Mikkelsen is currently portraying Lecter in the NBC series, Hannibal, based on Thomas Harris' novels.  The role was made famous by Brian Cox in the 1986 film Manhunter and by Anthony Hopkins in The Silence of the Lambs in 1991. Read more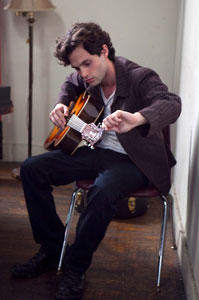 Penn Badgley is more than ready to leave behind his days as a CW heartthrob on Gossip Girls.  With his new role as legendary singer Jeff Buckley in Greetings from Tim Buckley, Badgley is already earning critics' attention for his portrayal.
"For me, this is a beautiful step forward," he said in an interview with Movieline.  "Gossip Girl has given me everything that I have now.  It gave me the opportunity to live in New York and to be in a position to get this role.  It also put me in New York City so I could meet Zoe [Kravitz, his girlfriend and rock star Lenny Kravitz's daughter.]  And it's put me in a place where I haven't had to do a bunch of other shit just to make money.  I'm super grateful for it, but this movie has come at the right time to take a step forward.  I have been working in television for 13 years now, and you know, I'm just done with it.  I have nothing against television, but I'm done." Read more