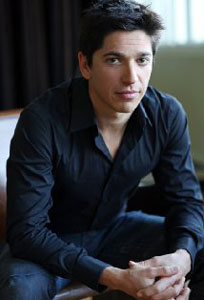 Yan England didn't expect to go to the Academy Awards when he made his short film "Henry." The 21-minute film is nominated in the live action short category with filmmakers such as actress Bryce Dallas Howard, whose film "When You Find Me," is executive produced by her father Ron Howard.
When England gained acceptance for his short film for Academy consideration, 125 films from around the world were in the running. The list of candidates then moved from 125 to a short list of 11 until the top five and England's first Academy Award nomination were announced earlier this year. For the actor-filmmaker it has been a wild experience.
"We worked on it for a year, different people, at different stages. It (the film's budget) came from my own pocket. I worked with really strong, talented professionals here in Canada. They all worked for free, for the passion of cinema. They've given me their talent, and they've put all of their talent into the film. It was a great honor to tell them "Henry" made it to the final 5. Was it expected? Not at all. Is it surreal? Totally." said England. Read more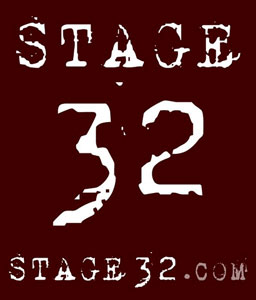 Let's say you are looking to connect with a writer for a film project or maybe you're in need of a director of photography who has their own camera package to shoot your project, you might want to look at Stage 32. 
Be it someone looking to join a class, meet like-minded creative individuals, get advice or share vital experience and industry insight in the blog area, Stage 32 was built to connect everyone in the industry with each other. It's a free network where creatives can join and they get linked up with their individual Facebook account, giving them easy access to their existing contacts and colleagues to invite them in a specifically designed social platform where they can rap about show business.
Richard "RB" Botto is the CEO and driving force behind the endeavor plus co-founder of the network and in little over a year, the network has grown to have over 80,000 members from over 180 different countries around the world. "There are basically two full-time workers for the day-to-day of the entire network," said Botto. He believes the universal appeal of creating is the catapult for its great pickup and growth. Read more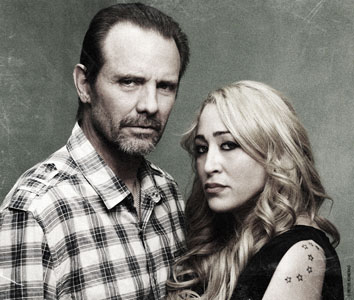 IMDb is a great place to surf.  It is such a wealth of knowledge and insight, you never know what you are going to find.  One night I was leapfrogging between movies-n-actor profiles, when I came across a photo of an actor that stopped me in my tracks.  The headshot literally floored me, it was unconventional in nature, yet carried such honesty and nakedness and texture and dimension, I had to find out who this photographer was and needed to meet him. 
The photographer's name was Peter Konerko.
Konerko works from his Dahlia Heights Studio in Eagle Rock  and has a great blog called authentic in which he interviews his clients and shares great stories and perspectives.
I met with Konerko to learn more about his insight in headshot photography and portraits. Read more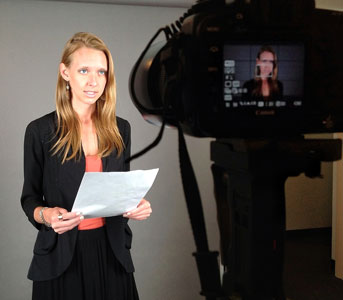 These days every actor thinks he can put himself on tape for an audition and upload it online. It's simple, right?  Heck, I can use my iPhone and I'm off to the races. 
I was one of those people for a number of years. I would coordinate at home and turn my living room into a mini-soundstage, making sure to orchestrate the filming of my audition to capture the best natural sunlight at the best possible time. 
I could belabor the point but to basically cut to the chase, I figure maybe 20% of the auditions I was submitting looked good.  I'm not a DP and I'm certainly not a sound guy too.  The other 80% of my taped auditions looked like shit.  I was basically in denial of all of this until I checked out Argentum's Casting Suite, which was recently launched at the successful photo lab's Hollywood location.  They filmed an audition I submitted for my New Orleans agent on a Canon 7D and when I saw how incredible the HD quality was with the professional set-up and how my performance looked, I wanted to punch myself in the face for the disservice I had been doing to my work and career.   Read more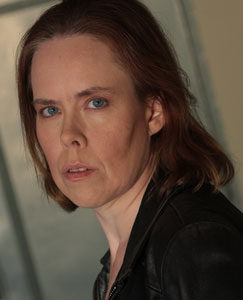 Maria Olsen is a Los Angeles based actress who is impressively making great strides with acting work in the horror industry.  She is currently attached to fifteen various film projects! Fifteen!
With her newly minted company, MOnsterworks 66, she is ensuring even more parts come her way from writers and directors all over the world.  
Daily Actor has the exclusive on how this character actress is paving her own way in the horror genre and how you can too! Read more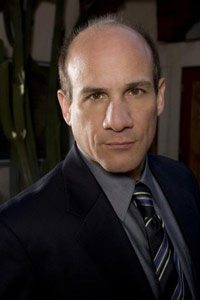 Paul Ben-Victor epitomizes the definition of a working character actor.  He's got that familiar mug and depending on the role people have seen, that's usually how they'll treat him.
He's been approached by producers at Hollywood restaurants who start pitching him potential franchise projects, thinking he's the man who green-lit Aquaman (from his role on Entourage) and he's had connected goodfellas buy him a glass of chianti at nightclubs out of respect, thinking he's the Greek who controls the Port (his role on The Wire). 
Over the last six years, Ben-Victor found himself cast in important roles on HBO shows The Wire, Entourage and John from Cincinnati (simultaneously) as well as making appearances on a slew of other shows like My Name is Earl and Everybody Hates Chris.  
Most recently Ben-Victor has done 5 seasons on USA's In Plain Sight and soon you'll be seeing him in a leading role in the new movie Should've Been Romeo, which he co-wrote, produced and is a labor of love for him.
I recently took Ben-Victor to small claims court over a frivolous dispute I made up (he's so busy it was the only way I could get him to sit down for an interview with me, or rather to sit across from me in front of a clerk and judge). When the judge ordered all claimants and defendants to try and mediate, I got to go toe-to-toe with the chameleon character actor himself. 
Ben-Victor's got a deep, low baritone voice with great resonance that is soothing.  I'll let his answers speak for themselves.  
Meoli: Should've Been Romeo is an indy film you describe as Little Miss Sunshine meets Tootsie.  Tell me where you got the idea for this film and the characters?
Paul Ben-Victor: You're a total wise-ass, you know that.  Can't believe you waste my time like this.  Had to reschedule my Payless Shoes voiceover session for this.  Read more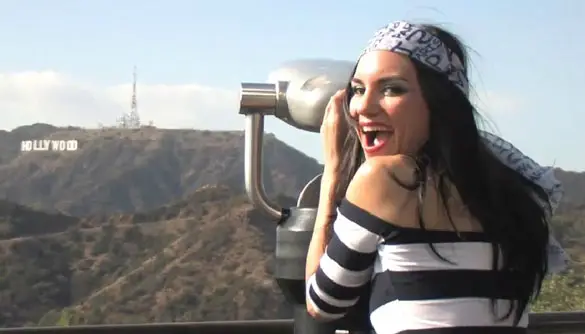 I recently met up with actor Jessica Remmers at Millions of Milkshakes on Robertson in West Hollywood to talk about her new web series "The Vanya Show" (premieres November 22nd on YouTube) and the blurring of the lines between being the character and the actor. 
In the vein of Sacha Baron Cohen's Borat and Bruno films,  "The Vanya Show" follows a megalomaniac Russian immigrant( played by Remmers), inspired by Oprah, to create a show she thinks will be unique and make her a household name.  The series follows her as she stumbles her way to stardom.
Meoli: What gave you the inspiration to do a web series?
Remmers: The idea of getting to be creative and do my own show has been incredibly empowering.  To take your career in your hands and create something, that is the inspiration.  It's super exciting as an actor not to have to wait for someone to hire me to work.  Read more