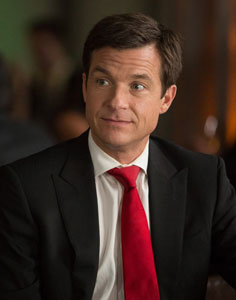 Many people are surprised when it's pointed out that forty-four year-old Jason Bateman has been acting for over thirty years — he began his career in 1981 on Little House on the Prairie.  Most of that surprise is because Bateman's current high profile is the latest "up" in his lengthy up and down career.  In a lengthy interview with GQ, Bateman talked about his current success and his low points in his lengthy career.
After his breakthrough starring role on Arrested Development, the cult favorite television serious that (in case you have been living under a rock and haven't heard yet) will be returning for a much-delayed final season on NetFlix, Bateman transitioned from small roles in comedies like The Break-Up and Dodgeball: A True Underdog Story to starring roles in high-profile comedies like Horrible Bosses, The Change-Up and  Identity Thief. 
However, Bateman recalls his less successful years when he was first starting out as an actor.  He says, "I remember when things were really dry for me in my twenties, when things really slowed down. It was a confusing time for me. I was really having a hard time with, literally, how to behave at an audition. Your natural instinct is to go in there and let them know how much you want it and be affable and be ambitious. Yet in this business, much like high school, a sexy indifference will go a long way, sort of that playing-hard-to-get thing. I never wanted it more, but I never felt more conflicted about looking like I wanted it. So I'd go in there and I'd be acting twice. But my point is, I remember somewhere in there seeing some interview with Ron Howard, and I remember watching him be that famous, kind, affable, engaging, almost eager persona, and I remember thinking, 'Boy,' you know, 'there's no way anybody would ever misinterpret that kindness for weakness.' And I thought to myself, 'If I'm ever lucky enough to find some relevance again and some access and some success, that's going to be the best part of it, is that I'm going to be able to be as nice as I want to be and not be nervous that that's going to be misinterpreted for desperate.' So the fact that I've been able to say that to Ron—I've literally walked him through this long-winded story—it was just really, really nice to be able to do that and to have him be a mentor and a friend and then obviously such a huge part of what was a career-defining job for me on Arrested Development." Read more
Besides Hayden Panettiere and Zachary Quinto, perhaps the biggest breakout star of NBC's fondly-remembered superhero series Heroes was Japanese-American actor Masi Oka, who starred as Hiro Nakamura.  Since the end of the series, Oka has had several roles but nothing on par with his major role on Heroes.  Speaking with The Hollywood Reporter while appearing at the Okinawa International Movie Festival, Oka opened up about his belief of Hollywood's reluctance to cast Asian actors in lead roles.
Oka points out that Hollywood is obviously obsessed with success, and how the game would change if a movie or a television show starring an Asian actor took off.  He explains, "It's changed in Hollywood, but only so much. You can't get Asians cast in leads yet. Maybe as a second lead, but the lead is still going to be Caucasian or African-American.  But Hollywood is fickle, it follows trends. If a show or a film did well with an Asian lead, then it would take off." Read more
So no hard feelings, Alec?
After one of the most public Broadway behind-the-scenes squabbles in memory, Shia LaBeouf attended the first preview performance of Orphans on Tuesday night and gave the performance a wildly enthusiastic reception.
To recap: On February 20, LaBeouf left the revival of Lyle Kessler's Orphans because of "creative differences" and was replaced by Ben Foster.  Orphans was supposed to be not only LaBeouf's Broadway debut but his first stage role.  LaBeouf later posted e-mails between him and several other people involved in the production on Twitter that indicated behind-the-scenes friction between LaBeouf and co-star Alec Baldwin.  When Baldwin went on to later attack LaBeouf for his comments about theater — with Baldwin pointing out  his belief that an actor without a theater background like LaBeouf had no business talking about acting for the stage — LaBeouf made public more e-mails that cast Baldwin in an unfavorable light by indicating that he did not know his lines during the early rehearsals.  Read more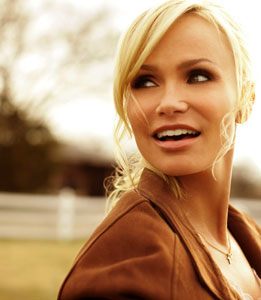 Recently, Broadway star Kristin Chenoweth starred in a PBS special, Kristin Chenoweth: The Dames of Broadway . . . All of 'em!!!, in which she performed a number of classic songs made famous by some of Broadway's greatest actresses.  She spoke to The New York Post about meeting one of her musical idols, Julie Andrews, the roles she still wants to play, and the scary circumstances around her painful accident last year.
Chenoweth recalls advice she got from Julie Andrews, who actually suggested that she shouldn't give every performance her all.  She explains, "She came to see Steel Pier [Chenoweth's 1997 Broadway debut] and they said, 'Julie Andrews is coming backstage to meet you!' I definitely wasn't the star of that show, but I had a big aria where I sang a high E and held it . . . and held it . . . and held it . . . for 15 counts. And Julie greeted me, hugged me and said, 'This is a major gift, and you cannot give those notes away.' I looked at her funny. 'But I'm doing this show!' 'Yes,' she said. 'But you must be selective.' Sometimes, when I'm about to do an encore, I want to do something really all-out but then I remember: Be selective. That's a great little piece of advice about life, too." Read more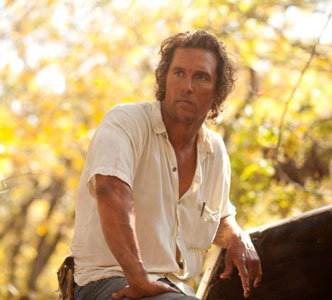 Killer Joe was definitely in my Top 10 of 2012, and most of that had to do with the incredibly surprising performance by Matthew McConaughey as the title character.  I also thought he killed it (no pun intended) last year as another lawman in Bernie.  Prior to his amazing 2012, McConaughey had the distinction of starring in one of my all-time favorite movies, Dazed and Confused, and one of my all-time hated movies, The Wedding Planner, with the latter being just one of the poorly-reviewed romantic comedies that McConaughey eventually became known for. 
But it's clear that after a short break in acting McConaughey is determined to make up for lost time in a series of jaw-dropping performances.  He spoke to Details about his recent career change.
Despite the critical acclaim he has received for playing against the romantic comedy type he became known for, McConaughey reveals that it wasn't a conscious decision.  He says, "I never said, 'Oh, I want to go do darker or edgier stuff.'  I just said, 'I'm going to take some time off. I have to take care of my family right now. We've got the means in the bank account, we've got a roof over our head, we're gonna eat well, we're fine. So let's take some introspective time.' It wasn't a mini-retirement. It was just that I wanted to listen to myself and be a bit more discerning." Read more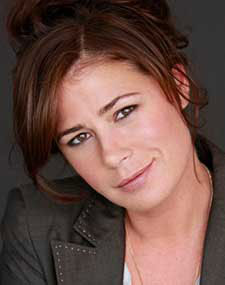 Though it wouldn't be inaccurate to say Lucky Guy is the Tom Hanks show — after all, Hanks, one of the most popular film actors of the last three decades, is making his Broadway debut in the Nora Ephron play –  the Forrest Gump star isn't doing a one-man show.  One of the other primary members of the cast is Maura Tierney, who plays Alice McAlary, the wife of Hanks' character Mike McAlary.  Tierney is also making her Broadway debut in the show, and she spoke to Broadway.com about the experience working with Hanks and playing a real-life individual on stage.
Tierney points out that because audiences are anticipating seeing Hanks on stage that they are extremely receptive to the play.  She says, "They're so excited to see Tom, so it doesn't feel like you get a bunch of skeptics with their arms folded saying, 'Prove something to me.' They're on board, and I think it's a real compliment to him—people just love him. All of us are riding those coattails because they are lovely." Read more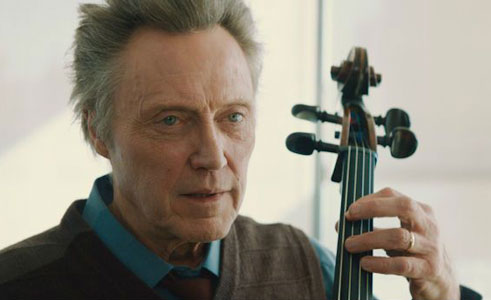 In my time here at Daily Actor I have written several posts about Christopher Walken interviews.  What I find very funny about them is that in almost every single one Walken insists that he actually is a "regular guy" despite his frequently odd on-screen roles.
In fact, in an interview with The Guardian, Walken attempts to point out just how normal he really is.  He says, "My life is really quite conservative. I've been married nearly 50 years. I don't have hobbies or children. I don't much care to travel. I've never had a big social life. I really just stay home, except when I go to work.  So in that sense I suppose I'm a regular guy." Read more
The current production of Annie on Broadway made a surprise announcement late last month that will surely lead to sellout audiences –  Glee star Jane Lynch will star as Miss Hannigan in an eight-week run from Thursday, May 16 through Sunday, July 14.  In an appearance on Gwissues, Lynch spoke about her brief flirtation with Broadway several years ago and being terrified about making her Broadway debut.
Lynch actually pointed out an interesting history between her and the actress she will be replacing, Katie Finneran.  She explains, "You know, I did Nora Ephron's Love, Loss and What I Wore a couple years ago and that was a reading where you're sitting on your butt the whole time, you know, reading from a script. I'm playing Miss Hannigan in Annie, taking over for Katie Finneran. Huge shoes to fill. She's an amazing, amazing actress. And ironically I took over for her on Love, Loss and What I Wore, too. So, I'm kind of following Katie Finneran around on Broadway." Read more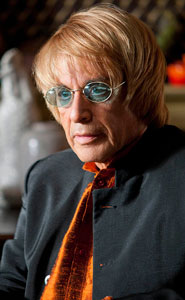 It's no secret that Al Pacino's best work in recent years has been on television.  While his recent films have been awful to mildly disappointing, he has won Emmys for his roles in Angels in America and You Don't Know Jack.  In his latest TV movie, Pacino takes on another controversial figure, Phil Spector, the famed music producer known for his "Wall of Sound" technique who was later convicted of murder.  Written and directed by Pacino's past collaborator David Mamet, Phil Spector features Pacino in perhaps the perfect role for the loud, aggressive latter-day Pacino.   He spoke to The New York Post about the role and what interested him about it.
During his murder trial, there was more talk about Spector's ridiculous hairpieces that he wore in court than the actual trial itself.  Pacino says that acting as Spector was so much based on the feeling he got while wearing the assortment of wigs.  He says, "You put one of those things on, you don't have to play anything. Let the wig act for you.  Every day was a good wig day for me." Read more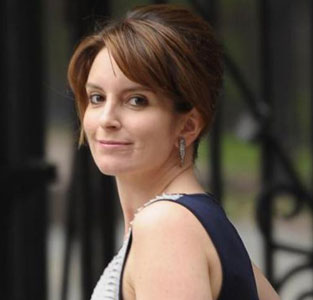 Tina Fey had a few reasons for taking the starring role in Admission, the new comedy featuring her as an admissions officer for Princeton.  Though there were many, perhaps the main reason was it finally allowed her to finally be affiliated with one of the country's most competitive universities. 
Fey points out that one aspect that interested her about the film was how stressful the college admissions process is.  She explains, "When I told friends, especially those with children, about the film, there would be an instantaneous reaction and I would get peppered with questions. There's a sense of panic in every parent who is about to go through that process. I found the story compelling, and I wanted to take on the challenge of playing this character at the center of that process." Read more