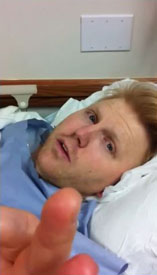 Who wouldn't want to wake up from surgery and find out you're married to the beautiful "nurse" feeding you?
That's the premise behind a new viral video hit starring Jason Mortensen, who wakes up groggily after hernia surgery to discover a beautiful woman is feeding him a cracker and making a video of him.  Unknown to Mortensen, the woman holding the camera is his wife, Candice.  When Mortensen is told this, he goes on a minute and a half-slurred rant on how lucky he is to be married to a beautiful woman.
It's the type of video you'd expect to be played on Ellen, and afterwards she'd give the couple a free trip to Aruba or Italy or some place like that to celebrate the beauty of love.  Indeed, the couple appeared this week on The Today Show.  The lesson being that sometimes you have to put someone through surgery to find out how they truly feel about you.  Or something like that.  Look, nobody every mistook me for a romantic, okay? Read more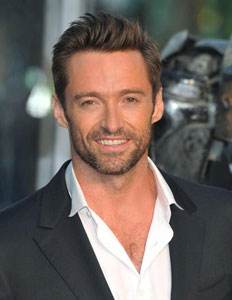 Some actors get so associated with iconic roles that it's hard to accept them in any other movie.  Christopher Reeve, for example, had problems getting people to see him as anything other than Superman despite starring in a myriad of other films.  However, despite the fact that Hugh Jackman will be appearing as Wolverine for the seventh time in next year's X-Men: Days of Future Past, moviegoers have easily accepted Jackman as vastly different characters in films like Les Miserables, The Prestige and Prisoners. 
In an interview with The Huffington Post, Jackman speaks about his relationship to his most famous character and how it set him apart from other actors who share similar origins. Read more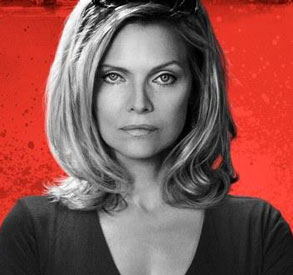 I don't often write things like this on Daily Actor, but I recently got to see Michelle Pfeiffer in person at a press conference for The Family, a new mafia comedy film she stars in alongside Robert De Niro, and she is a remarkably beautiful woman.  Normally I'd focus on her talent as a three-time Oscar-nominated actress over her long film career of great performances, but… well, she's beautiful.
Okay, I'm supposed to actually write about the movie.  I just had to get that out of my system.
In The Family, Pfeiffer stars as Maggie Blake, a former mob wife now in witness protection that will stop at nothing to protect her family from vengeful mobsters whom her husband (played by De Niro) ratted on.  Pfeiffer points out that actually being a parent helped her play such a protective parent.  She explains, "It's something that you automatically draw on.  That degree that you would go to in order to protect your family, and how complicated families and long relationships can be — you innately understand that." Read more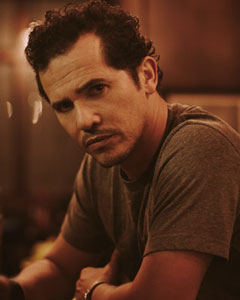 We've all heard stories of how an actor went out of his or her way with a characterization in order to land a role that he or she really wanted.  Most of the time it requires dedication and courage. Sometimes it involves props.  Sometimes it even requires spending $15,000 on a fat suit.
Wait, what?
Colombian-born actor John Leguizamo has long wanted to star in a biopic about Colombian drug lord Pablo Escobar, and it seemed like he wouldn't get a chance even though Brad Furman, who is directing a biopic of Escobar titled King of Cocaine, thought Leguizamo was perfect for the part.  Relativity, which is producing the film, didn't think Leguizamo had enough international appeal.  Even after the studio's choice Oscar Issac dropped out of the film, Furman was told that Leguizamo would not be considered. Read more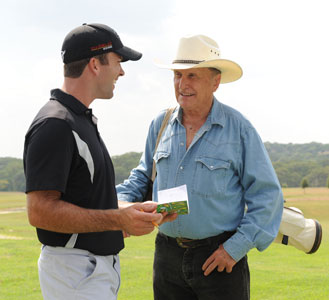 There are few actors I like as much on screen as Robert Duvall.  One could go on and on about the problems of The Godfather Part III, but as far as I'm concerned that film was doomed the minute they wouldn't pay Duvall to come back to play Tom Hagen.  Of course, other than the Godfather films Duvall has starred in a remarkable amount of quality films, and even in his eighties he refuses to stop looking for challenging and entertaining roles. 
He can be seen in this weekend's release Jayne Mansfield's Car, and in an interview with Reuters he had the opportunity to reflect on his career and his thoughts on how Hollywood has… or hasn't… changed. Read more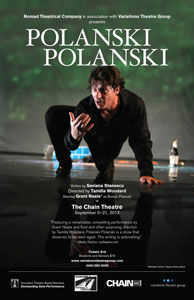 I ought to preface this review for Polanski Polanski by stating my view on the play's subject, filmmaker Roman Polanski. Though in many cases I've been able to separate an artist from his or her controversial life, Polanski is someone whom I've found impossible to do so.  Though many in the film industry have given Polanski a "pass" for raping a 13 year-old girl (including Whoopi Goldberg, who disgustingly excused Polanski's crime as rape but "not rape-rape," a statement that sounds like it came the mouth of former Missouri Representative Todd "legitimate rape" Aiken), I don't believe being a talent filmmaker absolves him from serving punishment for such a horrific crime. That's my personal opinion.
But regardless of my personal feelings about Roman Polanski, I recognize that the man's life easily translates into perfect material for the stage. His story is straight out of Ancient Greek tragedy. While Polanski will always be defined by his horrific, unpunished crime, he'll also be defined by his gifts as a filmmaker, surviving the Holocaust, and the murder of his pregnant wife Sharon Tate by the Manson Family. Read more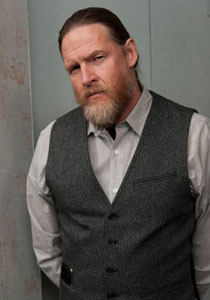 Just when you thought Sons of Anarchy couldn't get any more disturbing,  violent, or darker, star Donal Logue, who has been featured on the show as Lee Toric since last season, confesses to The Hollywood Reporter that we haven't seen anything yet. He spoke about the difficulty of shaking off his character after work and what he knows about Toric's dark past.
Logue admits to the magazine, "I will say that after working on Sons this season is maybe one of the first times I've come home from work and been genuinely disturbed by the stuff I was engaged in earlier in the day. It was hard to shake. It goes pretty dark."
Audiences have been captivated by Logue's character since his debut last season, particularly because of Toric's mysterious past.  Logue explains that showrunner Kurt Sutter (who also plays Otto on the series) filled him in on Toric's backstory, but didn't tell him everything.  Read more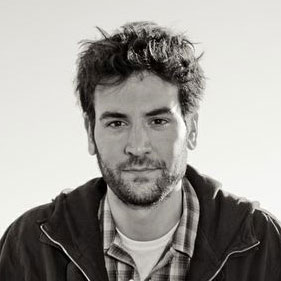 It isn't easy to juggle a leading role on a popular sitcom and a film career, let alone a career as a film writer/director too.  However, How I Met Your Mother's Josh Radnor has found himself wearing all three hats since directing his first film in 2010,  Happythankyoumoreplease.  He also stars in other director's films, including writer/director Jill Soloway's Afternoon Delight alongside Kathryn Hahn and Juno Temple. 
He spoke to Collider about how he manages his busy schedule and how he ended up starring in Afternoon Delight. Read more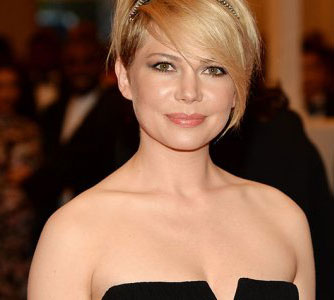 Oscar-nominated star Michelle Williams (Brokeback Mountain, Blue Valentine, My Week with Marilyn) will make her Broadway debut starring as Sally Bowles in the Roundabout Theater Company's revival of Cabaret, which will open in early 2014. 
She will replace Emma Stone in the role, who was set to make her own Broadway debut with the production (Stone dropped out because of her film commitments). Read more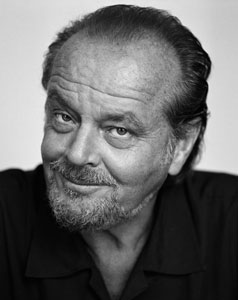 After seeing "Jack Nicholson retires from acting" all over the news this morning, I knew I would likely have to write a lengthy post about Nicholson for Daily Actor.  How could I not?  Few film actors have ever been as great as Nicholson, who is one of only three male actors to win three Oscars.  Probably my earliest exposure to how great his ability was as an actor was as The Joker in Batman and as I got older I learned that Batman was just the tip of the iceberg of his greatness on screen. 
So how was I going to write a career eulogy for the man who gave us George Hanson, Robert Eroica Dupea, J.J. Gittes, R.P. McMurphy, Jack Torrance, Col. Nathan R. Jessup, Melvin Udall, Frank Costello, among countless other iconic film characters?  This was probably going to take up most of my day! Read more