Jodie Foster tends to be the actress people turn to with questions about child actors.  After all, Foster began acting at the age of 3 and was nominated for an Oscar for her role as a child prostitute in Taxi Driver, a role she performed when she was twelve. 
This year another young actress is nominated for an Oscar, Quvenzhané Wallis for Beasts of the Southern Wild (who was only six when she shot the film), and Foster was asked about Wallis on the red carpet of the Golden Globes.
She said, "I was really excited that Quvenzhané Wallis was nominated [for an Oscar]. That really made me happy. Because I was worried that she'd be overlooked." Read more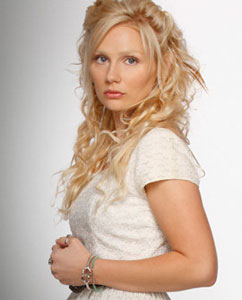 Australian actress Clare Bowen was starring in the Australian production of Spring Awakening when one of the show's producers — none other than Cate Blanchett — told her that she really needed to bring her talent to America.  So Bowen did, and now the twenty three year-old stars as Scarlett O'Connor on ABC's Nashville.  While she managed to get selected for the role without much difficulty, she tells The New York Post that her personal life wasn't so lucky.
Despite being late for her audition, Bowen's performance won the crew over.  She explains, "I was two hours late for the casting because of the rain. I called and said, 'I think I have to cancel. I don't want to keep them waiting.' And they said, 'They're waiting for you.' So I went. I looked like a drowned rat. I was soaking wet. I sang and [the casting director] said, 'I gotta get my camera.'" Read more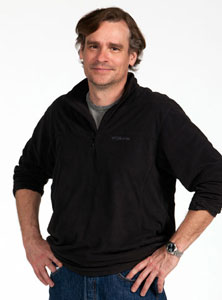 Robert Sean Leonard is one of those many actors who you've definitely seen in role after role even if you can't place his name.  He's appeared in film (Dead Poets Society), television (House), and on Broadway (he won a Tony Award for The Invention of Love) since he began acting as a teenager.  While currently starring as Higgins in Pygmalion at the Old Globe Theatre at San Diego, he spoke candidly about his career to The San Diego Union-Tribune.
When it comes to acting for television, Leonard certainly doesn't glamorize it.  He says, "The hours are so long. And the sun comes up and the sun goes down, and man, you're still there. You don't see your kids. I mean, you're well compensated — overly compensated, to say the least. So you can't complain about it. But it's not fun. Besides the money, there's nothing good about it. It's just a drag."  Furthermore, he later adds, "Making TV is really horrible."
Then again, Leonard doesn't seem to enjoy much about theater either.  When asked about starring a role as popular as Higgins in Pygmalion, he says, "I was terrified to play Higgins. I really was. There are a lot of ghosts in this profession of mine. You don't ever walk into a play on your own. There are many people behind you, taunting you."  Still, in contrast to his feelings on starring in a television series he adds, "I don't find stage work hard." Read more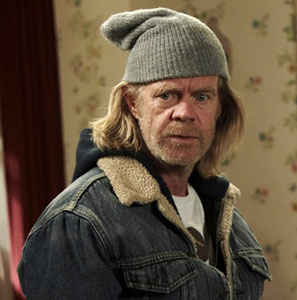 I've been particularly impressed by William H. Macy's performance as Frank Gallagher on Showtime's Shameless, mostly because it's so much different from roles Macy usually plays.  However, as Macy tells the New York Post, he doesn't think it takes a whole lot of talent to play Frank.
He explains that playing Frank "is more like a parlor trick.  It ain't acting.  As a matter of fact, one of the dangers in playing Frank Gallagher is that I walk away congratulating myself on being a great drunk — but I forgot to do the scene."
However, Macy admits that Frank's hard-drinking ways hasn't rubbed off on him.  When asked if playing Frank has changed his own drinking habits, Macy says, "I haven't been drinking recently. So, I guess no." Read more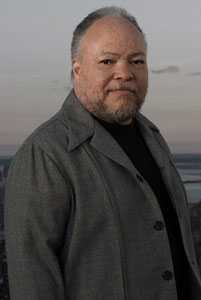 Actor Stephen McKinsley Henderson has followed up his Tony-nominated role opposite Denzel Washington in the 2010 production of August Wilson's Fences and long-running recurring role as judge on Law & Order with recent appearances in episodes of The Newsroom and a role in the highest profile film of his career, Steven Spielberg's Lincoln. 
In Lincoln Henderson plays Lincoln's personal valet and friend William Slade.  He spoke to The Buffalo News about how he sees himself as an actor and what it was like working on Lincoln — particularly with star Daniel Day-Lewis.
Henderson gives an assessment of his main goal as a supporting actor.  He says, "I'm not a box office name, and I'm not a box office face, and I'm not an action hero. I'm an actor, and I mainly work because someone trusts me with dramatic literature. I'm what I like to call a story-line actor.  Some people call them character actors, but it's really story-line actors. It's like, you gotta get someone to believe in the story." Read more
It's odd to see Daniel Day-Lewis so chatty during awards season to promote Lincoln because he isn't known for doing many interviews in his career.  But Day-Lewis has also been participating in various revealing Q&A sessions, including the Santa Barbara International Film Festival to receive the festival's Montecito Award for his career achievements. 
During the Q&A, Day-Lewis said that he believes that his breakthrough were the double shot of My Beautiful Laundrette and A Room with a View, which were released simultaneously in New York City.  He explains, "I think things changed without me being full aware of it.  And therefore as a result of that, I think people started to take an interest."
He also recognizes that most of his films are period pieces, and he joked about hoping that he will someday have the opportunity to make a movie set in contemporary times.  He explained, "It certainly was never my intention to kind of claw my way through one century after another.  I hope that I might eventually emerge in the 21st century. I've still got a long way to go.  I've no idea how that happened. It wouldn't have been my intention.  In fact, most of the performances that have influenced me have been contemporary performances, so I can't account for that except I think it has something to do with my nose." Read more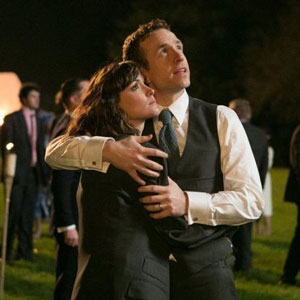 You'll see just about everything of actor Rafe Spall in the upcoming comedy I Give it a Year.  But as he reveals to Yahoo! Movies, his audition for the movie required the director to see Sprall below the belt — which Sprall's wife was more than happy to make happen.
Spall is shown naked in the film during a scene in which his character and his wife (played by Rose Byrne) accidentally show her parents bedroom photos taken during their wedding night.  In order to make sure Spall's part was right for, well, the part, he actually had to audition.  It began with Elize du Toit, Spall's wife and an actress in her own right, showing the film's director Dan Mazer a photograph of her husband's penis.  "Having to show your willy to people is a really strange thing," Spall points out. Read more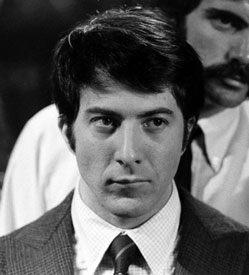 In an interview with NPR promoting his directorial debut Quartet, acting legend Dustin Hoffman talked about getting his start in acting.  Famously, Hoffman beat out other actors for his breakthrough role of Benjamin in The Graduate like Robert Redford, who far more resembled the character in the original novel.  He spoke about why method actors like himself struggled at auditions.
Hoffman points out some of the difficulties about auditioning — especially when he was younger because he didn't fit into any easy "type."  He explains, "If you're a singer or a dancer and you audition, you sing, or you, you know, you play the piano, or you perform in some way. But if you're an actor, you don't know what that character is. We study and had studied for years and years and years with these giants of acting in those days, Lee Strasberg, Sanford Meisner, Stella Adler. And there was a craft and an art to acting, and one of the conditions or the precepts were is that when you first start, you don't do anything. You let – see what happens. And the character takes time to build, just like in painting or in writing. And so at an audition, they want the performance. And my roommate Bob Duvall used to see this, you know who gets these parts? He says, the people that what-you-see-is-what-you-get. And, in other words, what they did in the audition, they wound up doing four weeks later when the play opened, because they – you know, the directors and the producers, they want to see the character. And that's a kind of a contradiction to what we do, you know, for a living." Read more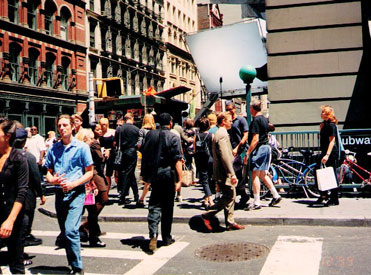 Think you have it tough trying to make it as an actor in America? 
There is a long tradition of young actors in this country who want to make it in the movies moving out to Hollywood in the hopes of becoming an overnight sensation.  Curiously, in the rapidly-growing Chinese film industry a similar tradition is becoming established, though as American photographer Darcy Holdoff reveals to CNN, extras in America might seem to have it easy in comparison.
For the extras who work at Zhejiang's Hengdian World Studios, one of the world's largest film studios, the work might be exciting and gratifying but even more low-paying than their American counterparts.  The standard wage — 5 yuan (80 cents) an hour — is not only one of the lowest in the country but it also isn't enough for most to live on, so many professional extras are fueled almost entirely by their passion for their work.  On set the extras aren't surprised by twelve-hour days — in fact, they often welcome the long hours to make up for the weeks they went without work (which is often).  Read more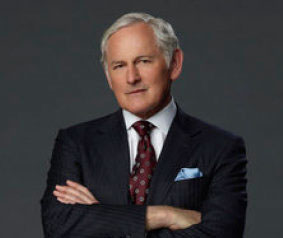 Victor Garber has appeared on and off Broadway and in dozens of films and television series dating back to the early 1970s, but now has a major role in the NBC series Deception.  In many ways it's the biggest role of his five-decade career.  That's because Garber is what would be traditionally labeled a character actor, but as he tells the New York Daily News, he is fond of that because it has allowed him to play so many different roles in his long career.
Unlike some who see the term "character actor" as a slight (i.e., "he's not leading man material"), Garber has no issue with the classification.  He says, "I don't see that term as diminishing at all.  I've always been a character actor. I think almost everyone is.  Perhaps if you're Tom Cruise it's a bit different. But I've played all types of roles over my career — and with this show, I've got another one I haven't played before." Read more