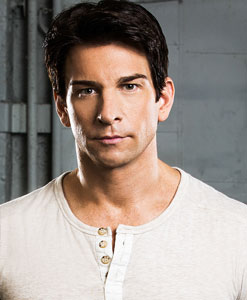 Famously, the story of the making of the 1976 film Rocky is an example of art imitating life. While writer/star Sylvester Stallone might not have been a professional boxer, he was a down-on-his-luck 29 year-old actor who became an overnight success with Rocky. Over three decades later Rocky is being turned into a Broadway musical, and art is again imitating life. 39 year-old star Andy Karl, a Broadway vet who has jumped from understudy role to supporting role throughout his career on stage, and has finally landed his first opening lead role.
He spoke to The New York Times about taking on the famous role, how his life has paralleled Rocky's, and what it's like to get slugged on stage.
Karl admits that the plot of Rocky inspired him to try out for the Broadway role after years of never opening a show as a lead actor. He recalls, "Something came to me. It's like: 'You're either going to sit here and whine about it and let it slip through your fingers, or you're going to stand up to the challenge. And if you don't get this role, at least you fought with everything you could to have it.'" Read more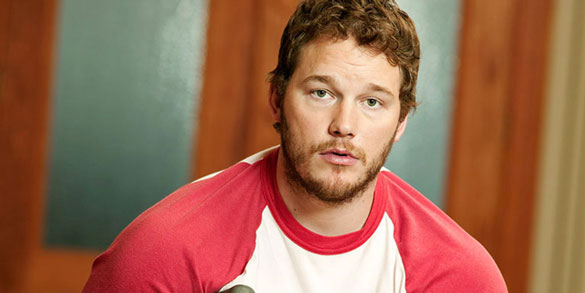 Before the announcement that Chris Pratt would star as Star-Lord Peter Quill in Marvel's Guardians of the Galaxy, not many people would have pegged the Parks and Recreation actor as an intergalactic superhero. In fact, even Pratt himself was one of the doubters. However, he reveals that as he tested for the role he began to feel like there was no way he wouldn't be cast in the lead role in what could potentially be the biggest blockbuster film of the summer. Read more

Acting is all about challenges, but how about this one: doing a one-person show that you have no previous knowledge of, with no direction, without a set and receiving the script seconds before your first, and only, performance. And during the performance, the audience decides whether or not you will drink a glass of water that has supposedly been poisoned.
But this isn't just a nightmare that plagues actors in their dreams, this is the actual scenario surrounding the play White Rabbit, Red Rabbit by Iranian playwright Nassim Soleimanpour, who says his work reflects the manipulation of society in an Iranian version of Animal Farm. As he said to Public Radio International, "We are always part of this manipulation system. We want to sit and complain that we are not slaves, but meanwhile, we'd rather stay in the cage. That's us. We have to accept it." The actor performing the piece is required to act out the parts of all the animals. Read more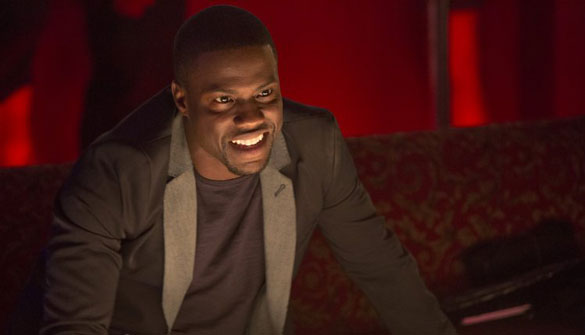 If you've watched television at all in the last few weeks you've probably seen at least one commercial for a movie starring stand-up comedian Kevin Hart. That's because as of February 14 Hart will have starred in three films released in 10 weeks — December's Grudge Match, January's Ride Along, and February's About Last Night. While Hart should probably be worried about overexposure if studios keep scheduling movies starring him every three weeks, he does think that his busy schedule this winter serves as an announcement to Hollywood that he's arrived. Read more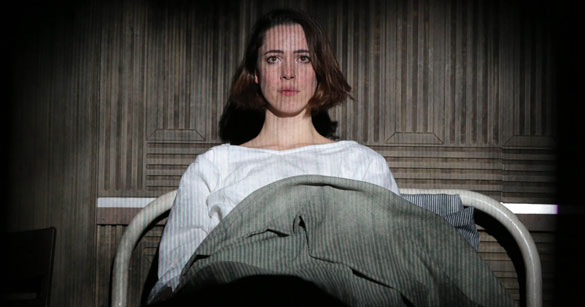 Rebecca Hall might be making her Broadway debut in Machinal, but the Iron Man 3 star has plenty of acting credits in her native England. However, Hall makes it clear in an interview with Broadway.com that she would have done this play anywhere. In Machinal she portrays a housewife who is paralyzed by depression regarding her lot in life. Though the play was written by Sophie Treadwell over eighty years ago, Hall speaks about the modern complexity of the role and how she "comes down" from her intense performance. Read more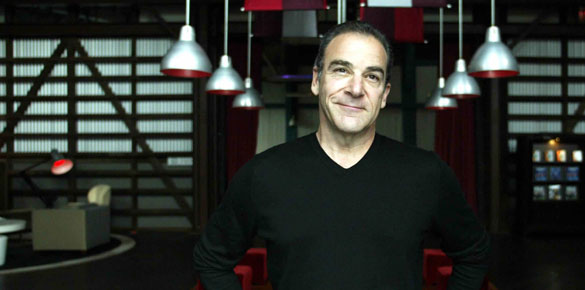 Sure, most people best know Mandy Patinkin for his role as Inigo Montoya in The Princess Bride (it's pretty much impossible to write about him without mentioning it). However, Broadway fans know that before he ever played the Spanish swordsman he became a Broadway star in the original productions of Evita and Sunday in the Park With George and that he is renowned for his tremendous singing voice.

Despite his prowess behind a microphone, Patinkin admits that when he's not on stage or in front of a camera he actually prefers quiet. He explains, "I don't like music and noise or TVs on at home. I like the quiet. I have music in my head all the time. I'm always going over these lyrics, taking hikes, going to the gym, running stuff, learning stuff. I love it more than anything. When I walk out on stage, that's not my work. That's my vacation. But for whatever reason, I'm not a big listener of music." Read more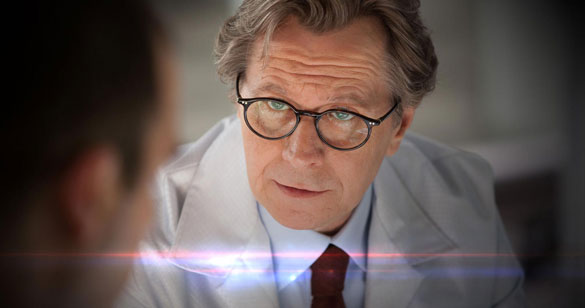 Gary Oldman is one of those actors who can draw me to a movie just because his name is on the poster. While unfortunately that sometimes leads me to go to screenings for movies like Paranoia, most of the time it pays off because Oldman is a great actor. However, it is clear that Oldman has increasingly taken supporting roles in big-budget projects, particularly after he appeared in several Harry Potter movies and Christopher Nolan's Dark Knight trilogy.
In fact, in 2014 you won't see Oldman at the arthouse cinema but in multiplexes in RoboCop and Dawn of the Planet of the Apes. He spoke to The Independent about this recent career change but also explains why he turned down a role in Thor. Read more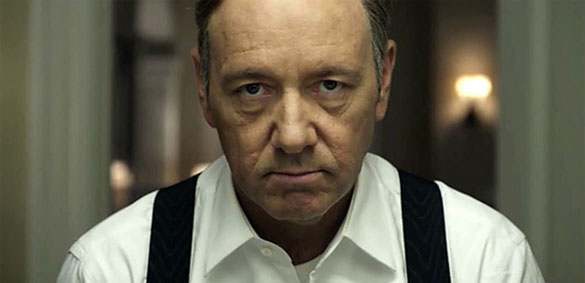 Though Netflix had had a number of original content series in the last three years, it is clear that House of Cards is the crown jewel of them all. Though the series as a whole has been a critical hit, star Kevin Spacey deserves a lot of credit for making the series so popular with audiences with his portrayal of politician Frank Underwood. In fact, Spacey is the first actor to be nominated for an Emmy Award for Oustanding Lead Actor for a web television series.
In an interview with The Wall Street Journal, Spacey spoke about playing villains, his thoughts on a third season of the show, and shares an interesting story about how he bought a Netflix subscription for Wood Allen. Read more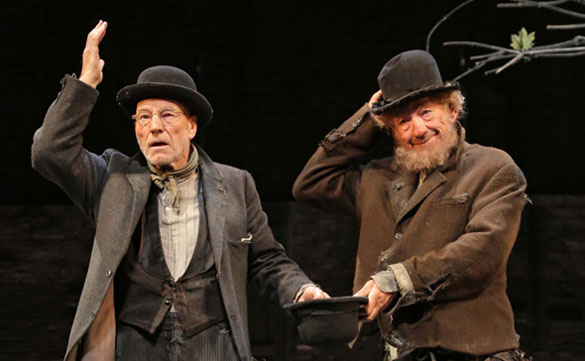 As if Ian McKellen and Patrick Stewart weren't busy enough taking hilarious photos together around New York City and starring in two plays on Broadway, Waiting for Godot and No Man's Land, they dropped in on the New York Daily News offices to answer fans' questions. If you missed the chat, you still have the opportunity to ask the pair questions in person during the scheduled talkbacks after each Thursday performance of No Man's Land in February (you can see our coverage of the first talkbak here).
Below are some highlights from the chat:
What are your pre-show rituals before you hit the stage?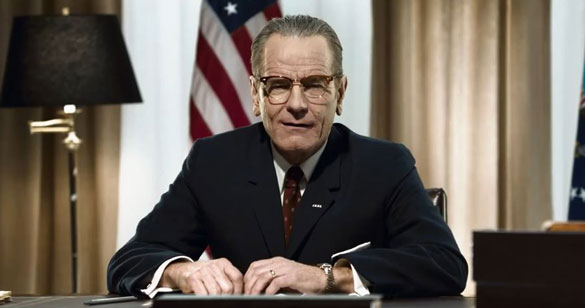 After the massive critical and rating success of Breaking Bad, Bryan Cranston could probably do whatever he wanted once he hung up Walter White's porkpie hat. So many were surprised that Cranston's next move was to make his Broadway debut portraying President Lyndon B. Johnson in All the Way after a sold-out run at the American Repertory Theater in Massachusetts. He spoke to Rolling Stone about the role, the difference between acting on stage and on television, and whether or not we'll see Walter White again. Read more