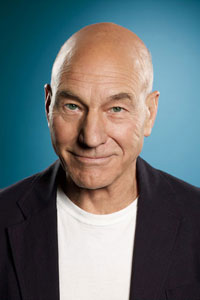 I'm not one to assume that so-and-so actor is awesome in "real life," but when it comes to a guy like Patrick Stewart exceptions must be made.  Though Stewart has always been a fan favorite since starring as Captain Jean-Luc Picard on Star Trek: The Next Generation, his popularity has exploded over the last dozen years as not only Professor Xavier in the X-Men movie franchise but being an all-around interesting guy.  Just in the last few weeks he and his colleague/friend Ian McKellen have starred together on Broadway, performing Waiting for Godot and No Man's Land in repertoire, and while in New York Stewart and McKellan have been posting a series of hysterical photos together in some iconic New York locations (including the legendary McSorley's).  Oh yeah, and on Halloween he sent out a photo of himself in a lobster costume.  So yes, I can make an exception for someone like Stewart. 
However, it took many years for Stewart to develop the fame he enjoys today.  Surprisingly, Stewart revealed to Esquire that after coming out of drama school he almost never became a professional actor. Read more

Monday night saw the thirteen annual 24 Hour Plays event in New York City at the American Airlines Theater, and if the event by its nature wasn't confined to a single day one would expect that the popular fundraiser was long overdue for expansion.
Actors participating this year included Jesse Tyler Ferguson, Rachel Dratch, James McAvoy, Anthony Mackie, Rosie Perez, Jason Biggs, Zachary Levi and Krysta Rodriguez and each brought their own props and costumes.  Levi's and Rodriguez's participation is particularly impressive considering they are currently starring in First Date on Broadway and this would have normally been their night off! Read more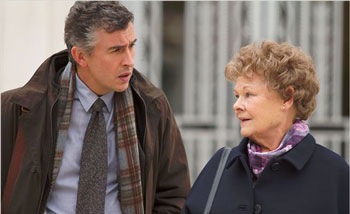 The Steve Coogan film Philomena is based on a true story about an elderly woman who was forced to put her child up for adoption when she was a teenage unwed mother and her search for that son fifty years later.  Coogan stars as journalist Martin Sixsmith, who aided Philomena Lee (portrayed by Judi Dench) in her search of her long-lost son.  In addition to his role, Coogan also produced and co-wrote the film, and he spoke to NPR about why he pursued the project and the intimidation of working with Dame Judi Dench.
Though Coogan is recognized for his ability to do spot-on impersonations, he admits that he initially disliked doing comedic impersonations.  He confesses, "I used to hate doing impersonations. Because to me it was like watching — it was the definition of style over substance. It's like watching a juggler, you know. You can be impressed, but there's nothing to say afterwards, is there? You can't deconstruct his juggling." Read more
Aft
er a half dozen cast injuries, over $12,000 in fines for safety violations, hundreds of late night jokes, $75 million in production costs, millions of dollars more in worldwide advertising, and over 1000 performances, Spider-Man: Turn Off the Dark will reportedly close on Broadway in January.  It brings to a close the most expensive and one of the most controversial Broadway shows of all time without recouping its immense costs for its producers.
What exactly went wrong for the production?  Well, actually, seemingly everything did.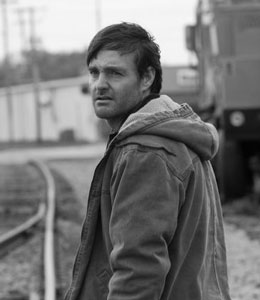 I was surprised when I saw that Will Forte was the star of Alexander Payne's Nebraska.  Not because I didn't think the Saturday Night Live veteran was capable of being the lead in a dramedy, but it is definitely a leap for the actor best known for his MacGruber character to star in a film that is a more subtle type of comedy than his previous work.  I'm happy to say that Forte great in the role, which is surprising because most part his character is the straight man to the comedic portrayals of his parents  (portrayed wonderfully by Bruce Dern and June Squibb).
He spoke to Collider about preparing for the role and what he learned from Dern about dramatic acting. Read more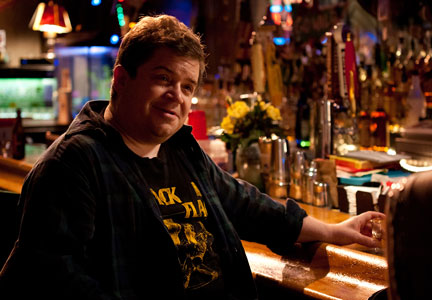 For years Patton Oswalt was one of those "Hey, look, it's that guy!" actors.  You know, the type that you're familiar with because he or she has a unique look and has appeared in various small roles, but never had any leading roles that would make them more recognizable.  However, Oswalt has gone from that to being a well-known actor, especially after dramatic turns in dark comedies like Big Fan and Young Adult.  In an interview with Variety, Oswalt speaks about how he transitioned from comedian to professional actor, why he began seeing and acting coach, and, perhaps the most newsworthy, that he auditioned for a role in 12 Years a Slave.
While Oswalt had thought about acting and had some bit parts, he never considered it seriously until he started appearing regularly on King of Queens.  Working in that atmosphere taught he a lot, and he says, "I learned so much from watching others work out scenes and will forever thank the show for not firing me in those early seasons when I was such a horrible actor" (he even got away with remaining completely motionless during the opening scene of an episode). Read more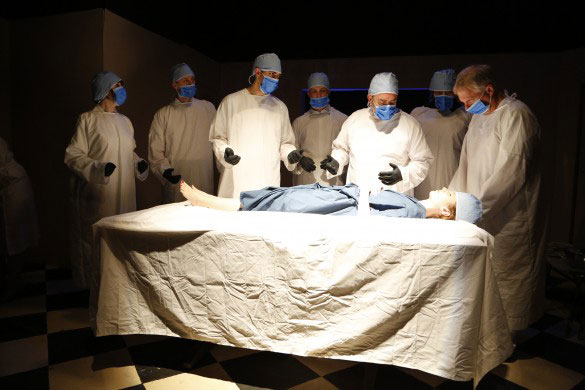 Indie theater is a tough business (like I really need to tell you that), so often there is a reliance on trotting out well-known classics in order to pack the house.  Even Broadway isn't immune to this either (when Kenneth Branagh brings his production of Macbeth to New York next year it will be the fourth major revival in less than a decade), so it's refreshing to see an indie theater company — particular one that is already worthy of admiration like The Seeing Place — revive a rarely-produced eighty year-old Pulitzer Prize winning play. The Seeing Place made an excellent choice in reviving Sidney Kingsley's hospital drama Men In White, which not only is a great fit for the company's strengths but is surprisingly timely with its focus on the stresses (both personal and economic) placed on medical professionals. Read more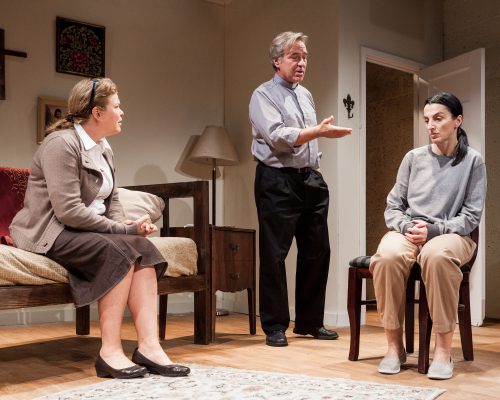 The Catholic Church is one of the most preeminent providers of immigration services in the U.S., even to those who do not adhere to the Church's teachings. However, in Cloven Tongues by writer/producer Victor Lesniewski, which is being performed at The Wild Project in the East Village of New York City, a priest and a social worker attempt to help a foreign woman with an unknown past seek asylum but find that their attempts to heal her both mentally and physically shake their concepts of trust and faith. Read more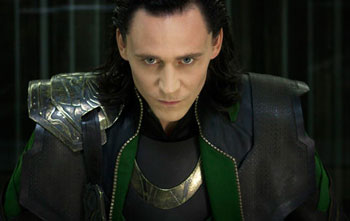 One might expert that after the massive success of Thor, The Avengers, and Thor: The Dark World, Tom Hiddleston would be enjoying rock-star success.  However, in an interview with the Los Angeles Times Hiddleston, who plays the scene-stealing villainous Loki in the three films, speaks about how he appreciates his rabid Marvel fanbase but also how he loves the fact that the recognition he receives for Loki allows him to disappear in other roles, ones that are closer to his heart.
Part of that is because out of costume Hiddleston doesn't particularly look like the long-haired, wide-eyed Loki, which suits him well in his career as an actor and celebrity.  He points out, "I feel like I'm just at the beginning of my life as an actor.  I've become very well-known as someone I don't look like." Read more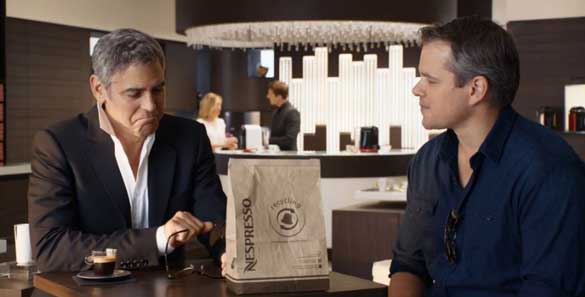 Matt Damon gets paid a lot for his movies, but  $200,000 a second?  No way, he just gets that for commercials.
Believe it or not, Damon was reportedly paid $3 million for a 15 second appearance in a Nespresso ad starring Hollywood buddy George Clooney.  The commercial was directed by Grant Heslov, who is a producer and co-writer of the upcoming film, The Monuments Men, which stars Clooney and Damon (Clooney also co-wrote and directed the film).   Read more