Orlando: Open Call for the Revival of Broadway's 'Annie'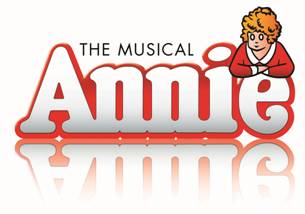 ORLANDO OPEN CALL ON SUNDAY, OCTOBER 9
SEEKING ANNIE AND THE ORPHANS FOR THE NEW BROADWAY PRODUCTION OF
ANNIE
PRODUCTION, DIRECTED BY TONY AWARD WINNER JAMES LAPINE, OPENS IN FALL, 2012
AT A NEDERLANDER THEATRE TO BE ANNOUNCED
Telsey and Co., casting office for the new Broadway production of ANNIE, will hold an equity and non-equity open call in Orlando, FL on Sunday, October 9, for girls ages 6-12 to audition for the roles of Annie and the orphans.    The production, directed by Tony Award-winner James Lapine, will open in fall 2012 at a Nederlander theatre to be announced.
"We've been seeing amazing talent at our auditions in New York, Los Angeles and Omaha and also through the online submissions through our show website.   Now, we're taking our search for Annie and the orphans to the southeast," commented Arielle Tepper Madover.   "The auditions have been wonderful, watching the girls meet each other, sings songs together, work through their nerves and build their self-confidence through this experience.  I'm grateful for the excellent support of Telsey and Company and their superb team." 
Auditions will be held from 11:00 AM to 3:00 PM on Sunday, October 9 at the Orlando Ballet School, 1111 North Orange Avenue, Orlando, FL, 32804.   Sign in is at 10:00 AM.  Please do not arrive earlier.   Parking lots are available at the location and nearby.  Those auditioning should be prepared to sing a song acapella and should also bring sheet music, in case they are asked to sing with accompaniment. Please do not prepare music from the show.  Additional details about the auditions and are available at www.anniethemusical.com.  
For those unable to audition in person, a taped audition can be submitted through the show's website, www.anniethemusical.com.

http://www.dailyactor.com/wp-content/uploads/2016/05/Josh-Gad-Angry-Birds.jpg
Josh Gad Talks 'Angry Birds' and Voicing Animated Characters
"Animation is so liberating because you're just left to your own voice and there's nothing else you can fall back on" - Josh Gad
http://www.dailyactor.com/actors-on-acting/josh-gad-angry-birds-animated-characters/
http://www.dailyactor.com/wp-content/uploads/2016/05/Cara-Delevingne-paper-towns.jpg
Cara Delevingne Had to Read a Scene from 'Who's Afraid of Virginia Woolf?' for her 'Suicide Squad' Audition
"More is known about my life than the lives of the characters I play. My plan is to reverse that" - Cara Delevingne
http://www.dailyactor.com/actors-on-acting/cara-delevingne-suicide-squad-audition/
http://www.dailyactor.com/wp-content/uploads/2016/05/Bryan-Cranston-All-the-Way.jpg
Bryan Cranston: "From the age of 25, I became a working actor and never looked back"
"Heisenberg and Breaking Bad became this avalanche. And I had to step away from it so I didn't get swallowed up by Walter White." - Bryan Cranston
http://www.dailyactor.com/actors-on-acting/bryan-cranston-working-actor/
http://www.dailyactor.com/wp-content/uploads/2016/05/russell-crowe-method-acting.jpg
Russell Crowe Blasts Method Acting: "Seriously, it's not that complicated"
"If you want to be an actor, work it out yourselves." - Russell Crowe
http://www.dailyactor.com/actors-on-acting/russell-crowe-blasts-method-acting/
http://www.dailyactor.com/wp-content/uploads/2016/05/leslie-odom-jr-hamilton.jpg
'Hamilton' Star Leslie Odom, Jr.: "This is the show I was waiting for my whole life"
"There is a chance that this is the greatest role I might ever have in my life.: – Leslie Odom, Jr. While it's fair that Lin-Manuel Miranda receives the lion's share of the press for Hamilton — he is the writer and star behind the unprecedented Broadway musical — he is quick to share […]
http://www.dailyactor.com/actors-on-acting/leslie-odom-jr-hamilton/