Orlando: Open Call for the Revival of Broadway's 'Annie'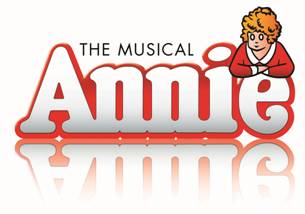 ORLANDO OPEN CALL ON SUNDAY, OCTOBER 9
SEEKING ANNIE AND THE ORPHANS FOR THE NEW BROADWAY PRODUCTION OF
ANNIE
PRODUCTION, DIRECTED BY TONY AWARD WINNER JAMES LAPINE, OPENS IN FALL, 2012
AT A NEDERLANDER THEATRE TO BE ANNOUNCED
Telsey and Co., casting office for the new Broadway production of ANNIE, will hold an equity and non-equity open call in Orlando, FL on Sunday, October 9, for girls ages 6-12 to audition for the roles of Annie and the orphans.    The production, directed by Tony Award-winner James Lapine, will open in fall 2012 at a Nederlander theatre to be announced.
"We've been seeing amazing talent at our auditions in New York, Los Angeles and Omaha and also through the online submissions through our show website.   Now, we're taking our search for Annie and the orphans to the southeast," commented Arielle Tepper Madover.   "The auditions have been wonderful, watching the girls meet each other, sings songs together, work through their nerves and build their self-confidence through this experience.  I'm grateful for the excellent support of Telsey and Company and their superb team." 
Auditions will be held from 11:00 AM to 3:00 PM on Sunday, October 9 at the Orlando Ballet School, 1111 North Orange Avenue, Orlando, FL, 32804.   Sign in is at 10:00 AM.  Please do not arrive earlier.   Parking lots are available at the location and nearby.  Those auditioning should be prepared to sing a song acapella and should also bring sheet music, in case they are asked to sing with accompaniment. Please do not prepare music from the show.  Additional details about the auditions and are available at www.anniethemusical.com.  
For those unable to audition in person, a taped audition can be submitted through the show's website, www.anniethemusical.com.

http://www.dailyactor.com/wp-content/uploads/2016/08/imperium_daniele_radcliffe.jpg
Daniel Radcliffe on Playing a Neo-Nazi in 'Imperium': "It's still just horrible to say some of this stuff"
Radcliffe reveals how he played such a layered character and what it felt like to say his character's hate-filled dialogue.
http://www.dailyactor.com/actors-on-acting/daniel-radcliffe-playing-a-neo-nazi-imperium/
http://www.dailyactor.com/wp-content/uploads/2016/08/John-Cho-Star-Trek-Beyond.jpg
How John Cho Took A Stand for Diversity Early in His Career
"When one does speak one's mind, one might be surprised at how receptive people are." - Actor John Cho
http://www.dailyactor.com/actors-on-acting/john-cho-took-a-stand-for-diversity/
http://www.dailyactor.com/wp-content/uploads/2016/08/simon-helberg-florence-foster-jenkins.jpg
Simon Helberg on His 'Florence Foster Jenkins' Role: "I'm an actor and I want to stretch different muscles"
Helberg spoke about portraying his character in the film and whether or not he feels typecast by his Big Bang Theory role.
http://www.dailyactor.com/actors-on-acting/simon-helberg-florence-foster-jenkins-role/
http://www.dailyactor.com/wp-content/uploads/2016/08/Will-Chase-Something-Rotten.jpg
The Role That Got Away: Will Chase on Returning to 'Something Rotten!'
"I know that I am a poor man's fill-in-the-blank. And I know that there are poor man's Will Chases out there. That's just the nature of the business" - Will Chase
http://www.dailyactor.com/actors-on-acting/will-chase-something-rotten-role-that-got-away/
http://www.dailyactor.com/wp-content/uploads/2016/08/Julia-Stiles-Jason-Bourne.jpg
Julia Stiles on the Jason Bourne Series and Growing as an Actress: "There's always room for improvement"
"I like a director that encourages me to be playful. I don't really like being restricted or controlled by a director." - Julia Stiles
http://www.dailyactor.com/actors-on-acting/julia-stiles-growing-as-an-actress/