NYC & LA Actors: Free Seminar – Find Your Missing Link!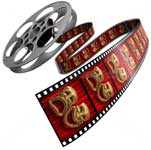 Brought to you by our friends at The Savvy Actor
Don't miss out on this innovative seminar that will completely revolutionize the way NYC actors do business!
By now you've figured out that being a working actor is more than going to auditions, mailing out headshots and landing that agent.
So what's missing?
"The SAVVY ACTOR is by the far the best time and money I have spent towards the business side of my career. Ironically enough though, it has directly enhanced me artistically. I have an enormous extended family now of actors to be constantly connected to that all share the same language and also share wonderful information. My spirits were uplifted by the SAVVY team – they really empower you and instill in you that your career really is in YOUR CONTROL.
" – Hayley Richelson
Odds are you can relate to one of the following  –
You walk in the audition room and  get caught up in figuring out what "they" want and driving yourself crazy.
You have an agent but still aren't getting in all the doors you want.
You feel like you're doing a lot for your career, submitting yourself for everything you can,  but you feel a bit stuck and overwhelmed.
This seminar is your answer, your reality check, your key to what it takes to get your acting career out of limbo and on the fast track to living your dreams.
"The Savvy Actor has changed my life! This is the stuff they don't teach you that you MUST know if you plan to have a career in this business. I know where I'm going and I know how to get there! It's completely and utterly empowering!" – Michael Howell, Actor
Join NYC's Branding and Marketing experts for this free hour to learn what no other "acting business" workshop is talking about –
The missing link that is the foundation for any successful career.
The #1 rule of business that most actors leave out.
The Six Business Fundamentals that will completely change your acting life!
"Whether you have been in this business 1 year, 10 years, or 30 years, I could not give you better advice than GET YOURSELF to the Savvy Actor Any actor, ANY AGE can benefit from The Savvy Actor."
– Chris Nichols, Agent, Kerin-Goldberg Associates
RSVP today and Find YOUR Missing Link!
"When I entered this seminar, I had focus and determination but little direction. The Savvy actor helped me hone in on what was missing in my marketing strategy and how to market myself more proficiently. I highly recommend this workshop to actors who are trying to take their game in the business to the next level." –Amanda Fugate-Moss
New York –Mar 8th, 29th, April 2nd & 4th
Los Angeles – Mar 14th, 15th, & 22nd
Click Here to SIGN UP NOW!
Go to www.thesavvyactor.com for more info.
"The Savvy Actor is a valuable tool for anyone looking to be a professional, working actor. I have been a casting director for 15 years would highly recommend it to actors looking to take their career to the next level." – Jamibeth Margolis, CSA Casting Director
http://www.dailyactor.com/wp-content/uploads/2016/05/kristen-dunst-fargo.jpg
Kirsten Dunst: Auditions are "the most stressful thing to me on the planet Earth"
Despite being a well-known actress with dozens of credits, Kristen Dunst tells Variety that she still thinks of auditions as "the most stressful thing to me on the planet Earth." Most audiences first became familiar with Dunst after her appearance as the young vampire Claudia in 1994's Interview with the Vampire, but Dunst confesses that […]
http://www.dailyactor.com/actors-on-acting/kirsten-dunst-stressful-auditions/
http://www.dailyactor.com/wp-content/uploads/2016/05/Jessie-Mueller-Waitress.jpg
Jessie Mueller on Following up 'Beautiful' with 'Waitress': "I think early on I did feel little bit of pressure"
"I was taken with theater from the beginning, it was the coolest thing for me." - Jessie Mueller
http://www.dailyactor.com/actors-on-acting/jessie-mueller-waitress-pressure/
http://www.dailyactor.com/wp-content/uploads/2016/05/Sean-Hayes-An-Act-of-God.jpg
Sean Hayes on Why He Loves Theater and His Return to Broadway in 'An Act of God'
"I think one of the worst mistakes an actor can make is run away from the role that made them beloved in the first place, that gave them an audience." - Sean Hayes
http://www.dailyactor.com/actors-on-acting/sean-hayes-broadway-an-act-of-god/
http://www.dailyactor.com/wp-content/uploads/2016/05/zachary-levi-she-loves-me.jpg
Zachary Levi on Starring in Broadway's 'She Loves Me': "Honestly, the biggest challenge is just my own brain"
"My whole life, all I've ever wanted to do was be an actor and an entertainer and make people happy and also feel like I belonged" - Zachary Levi
http://www.dailyactor.com/actors-on-acting/zachary-levi-broadway-she-loves-me/
http://www.dailyactor.com/wp-content/uploads/2016/05/Ewan-McGregor-Last-Days.jpg
Ewan McGregor Talks Playing Jesus and the Devil in 'Last Days in the Desert'
"I was just trying to play him like any other role, really. Who do I think he was? Who do I want him to be in this story?" - Ewan McGregor
http://www.dailyactor.com/actors-on-acting/ewan-mcgregor-playing-jesus-devil/