Non-Union Feature Film Casting 9 Roles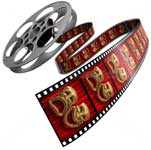 Casting 9 lead roles & 6 supporting for PARADISE, a Non Union feature directed by Max Makowski, a 3 time Sundance Director with an upcoming major studio feature already slated.
Terrific opportunity to be seen by an acclaimed Casting Director and work with an accomplished and rising Director. Not to mention spending a week in a luxury resort under in Indonesian!
CASTING
Open worldwide to all nationalities.
UNION STATUS
Non Union
PRODUCTION DATES
Aug 26 – Sep 28, 2011 (no role more than 10 days during this period)
HOW TO SUBMIT
Submissions are accepted via a self-taped audition online through Let It Cast
1. Visit to view the production presentation, breakdown and instructions on filming your audition
2. Ensure you match all the requirements for the role
3. Film your scene
4. Upload directly to Casting through the website
5. The process is completely FREE and your video will remain private, accessible only to production staff.
ONLINE AUDITION DEADLINE
August 5, 2011 18:00 GMT
RATE & DEAL
US $370 per day of shooting. Travel, meals, lodging & certain incidentals paid for by production. Please refer to the sides/audition document for complete Rate & Deal (see SUBMIT instructions below on how to access this document).
ABOUT LET IT CAST
Let It Cast is used by productions to enable talent to respond to casting calls by submitting the actual audition for the role. The goal is to privilege the artistic expression of an actor's work over the traditional resumé/demo submission process
http://www.dailyactor.com/wp-content/uploads/2016/05/kristen-dunst-fargo.jpg
Kirsten Dunst: Auditions are "the most stressful thing to me on the planet Earth"
Despite being a well-known actress with dozens of credits, Kristen Dunst tells Variety that she still thinks of auditions as "the most stressful thing to me on the planet Earth." Most audiences first became familiar with Dunst after her appearance as the young vampire Claudia in 1994's Interview with the Vampire, but Dunst confesses that […]
http://www.dailyactor.com/actors-on-acting/kirsten-dunst-stressful-auditions/
http://www.dailyactor.com/wp-content/uploads/2016/05/Jessie-Mueller-Waitress.jpg
Jessie Mueller on Following up 'Beautiful' with 'Waitress': "I think early on I did feel little bit of pressure"
"I was taken with theater from the beginning, it was the coolest thing for me." - Jessie Mueller
http://www.dailyactor.com/actors-on-acting/jessie-mueller-waitress-pressure/
http://www.dailyactor.com/wp-content/uploads/2016/05/Sean-Hayes-An-Act-of-God.jpg
Sean Hayes on Why He Loves Theater and His Return to Broadway in 'An Act of God'
"I think one of the worst mistakes an actor can make is run away from the role that made them beloved in the first place, that gave them an audience." - Sean Hayes
http://www.dailyactor.com/actors-on-acting/sean-hayes-broadway-an-act-of-god/
http://www.dailyactor.com/wp-content/uploads/2016/05/zachary-levi-she-loves-me.jpg
Zachary Levi on Starring in Broadway's 'She Loves Me': "Honestly, the biggest challenge is just my own brain"
"My whole life, all I've ever wanted to do was be an actor and an entertainer and make people happy and also feel like I belonged" - Zachary Levi
http://www.dailyactor.com/actors-on-acting/zachary-levi-broadway-she-loves-me/
http://www.dailyactor.com/wp-content/uploads/2016/05/Ewan-McGregor-Last-Days.jpg
Ewan McGregor Talks Playing Jesus and the Devil in 'Last Days in the Desert'
"I was just trying to play him like any other role, really. Who do I think he was? Who do I want him to be in this story?" - Ewan McGregor
http://www.dailyactor.com/actors-on-acting/ewan-mcgregor-playing-jesus-devil/