Non-Union Feature Film Casting 9 Roles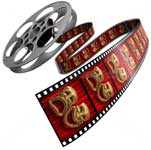 Casting 9 lead roles & 6 supporting for PARADISE, a Non Union feature directed by Max Makowski, a 3 time Sundance Director with an upcoming major studio feature already slated.
Terrific opportunity to be seen by an acclaimed Casting Director and work with an accomplished and rising Director. Not to mention spending a week in a luxury resort under in Indonesian!
CASTING
Open worldwide to all nationalities.
UNION STATUS
Non Union
PRODUCTION DATES
Aug 26 – Sep 28, 2011 (no role more than 10 days during this period)
HOW TO SUBMIT
Submissions are accepted via a self-taped audition online through Let It Cast
1. Visit to view the production presentation, breakdown and instructions on filming your audition
2. Ensure you match all the requirements for the role
3. Film your scene
4. Upload directly to Casting through the website
5. The process is completely FREE and your video will remain private, accessible only to production staff.
ONLINE AUDITION DEADLINE
August 5, 2011 18:00 GMT
RATE & DEAL
US $370 per day of shooting. Travel, meals, lodging & certain incidentals paid for by production. Please refer to the sides/audition document for complete Rate & Deal (see SUBMIT instructions below on how to access this document).
ABOUT LET IT CAST
Let It Cast is used by productions to enable talent to respond to casting calls by submitting the actual audition for the role. The goal is to privilege the artistic expression of an actor's work over the traditional resumé/demo submission process
http://www.dailyactor.com/wp-content/uploads/2016/08/imperium_daniele_radcliffe.jpg
Daniel Radcliffe on Playing a Neo-Nazi in 'Imperium': "It's still just horrible to say some of this stuff"
Radcliffe reveals how he played such a layered character and what it felt like to say his character's hate-filled dialogue.
http://www.dailyactor.com/actors-on-acting/daniel-radcliffe-playing-a-neo-nazi-imperium/
http://www.dailyactor.com/wp-content/uploads/2016/08/John-Cho-Star-Trek-Beyond.jpg
How John Cho Took A Stand for Diversity Early in His Career
"When one does speak one's mind, one might be surprised at how receptive people are." - Actor John Cho
http://www.dailyactor.com/actors-on-acting/john-cho-took-a-stand-for-diversity/
http://www.dailyactor.com/wp-content/uploads/2016/08/simon-helberg-florence-foster-jenkins.jpg
Simon Helberg on His 'Florence Foster Jenkins' Role: "I'm an actor and I want to stretch different muscles"
Helberg spoke about portraying his character in the film and whether or not he feels typecast by his Big Bang Theory role.
http://www.dailyactor.com/actors-on-acting/simon-helberg-florence-foster-jenkins-role/
http://www.dailyactor.com/wp-content/uploads/2016/08/Will-Chase-Something-Rotten.jpg
The Role That Got Away: Will Chase on Returning to 'Something Rotten!'
"I know that I am a poor man's fill-in-the-blank. And I know that there are poor man's Will Chases out there. That's just the nature of the business" - Will Chase
http://www.dailyactor.com/actors-on-acting/will-chase-something-rotten-role-that-got-away/
http://www.dailyactor.com/wp-content/uploads/2016/08/Julia-Stiles-Jason-Bourne.jpg
Julia Stiles on the Jason Bourne Series and Growing as an Actress: "There's always room for improvement"
"I like a director that encourages me to be playful. I don't really like being restricted or controlled by a director." - Julia Stiles
http://www.dailyactor.com/actors-on-acting/julia-stiles-growing-as-an-actress/