Los Angeles & New York Upcoming Dates: Casting Director Risa Bramon Garcia's Advanced Master Class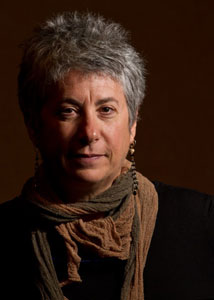 Why aren't you nailing every audition?
Why are you doing your best work in the shower or in your car?
How can you walk into the room and make it yours?
How can you come out of every audition feeling elated?
How can you own your audition?
Your preparation? Your performance?
In the room, on set, on stage?
Come join me for –  The Master Class
A full day devoted entirely to you, the actor.
It's an intensive full day on camera workshop that will change the way you audition, the way you work, and the way you think about yourself as an actor.

Jun 3rd – Master Class LA – North Hollywood
June 9th – Advanced New York Master Class – New York, New York
June 10th – New York Master Class – New York, New York

We'll work on how to:
Prepare more effectively
Know your audience
De-mystify the room and make it a comfortable place to work
Craft an undeniable piece of work
Make your strongest, clearest choices with ease and impact
Find your authentic voice
Work out, stretch, take some risks
Re-kindle and re-vitalize your passion for acting
Be ready for anything…
And make your every chance to act count!
My work is to help you expand your craft, your practice, your understanding and your approach to the process of auditioning… How it's different and exactly the same as all other acting… So that you have the tools you need to be truthful to yourself and to the moment before you. Our work together will build your skill set and your confidence, support your talent, and renew your love for what you do.
It'll be just what you need to get yourself recharged, reconnected and restored as an actor. And do your best work imaginable.
Like to know more about it?  Take a look at "WHAT IS THE MASTER CLASS?"
To join a Master Class, click on this link to the Calendar.  Choose your Master Class and follow the simple instructions to sign up.
Direct any questions to: Risa@risabg.com or 818-986-9777
http://www.dailyactor.com/wp-content/uploads/2016/05/Josh-Gad-Angry-Birds.jpg
Josh Gad Talks 'Angry Birds' and Voicing Animated Characters
"Animation is so liberating because you're just left to your own voice and there's nothing else you can fall back on" - Josh Gad
http://www.dailyactor.com/actors-on-acting/josh-gad-angry-birds-animated-characters/
http://www.dailyactor.com/wp-content/uploads/2016/05/Cara-Delevingne-paper-towns.jpg
Cara Delevingne Had to Read a Scene from 'Who's Afraid of Virginia Woolf?' for her 'Suicide Squad' Audition
"More is known about my life than the lives of the characters I play. My plan is to reverse that" - Cara Delevingne
http://www.dailyactor.com/actors-on-acting/cara-delevingne-suicide-squad-audition/
http://www.dailyactor.com/wp-content/uploads/2016/05/Bryan-Cranston-All-the-Way.jpg
Bryan Cranston: "From the age of 25, I became a working actor and never looked back"
"Heisenberg and Breaking Bad became this avalanche. And I had to step away from it so I didn't get swallowed up by Walter White." - Bryan Cranston
http://www.dailyactor.com/actors-on-acting/bryan-cranston-working-actor/
http://www.dailyactor.com/wp-content/uploads/2016/05/russell-crowe-method-acting.jpg
Russell Crowe Blasts Method Acting: "Seriously, it's not that complicated"
"If you want to be an actor, work it out yourselves." - Russell Crowe
http://www.dailyactor.com/actors-on-acting/russell-crowe-blasts-method-acting/
http://www.dailyactor.com/wp-content/uploads/2016/05/leslie-odom-jr-hamilton.jpg
'Hamilton' Star Leslie Odom, Jr.: "This is the show I was waiting for my whole life"
"There is a chance that this is the greatest role I might ever have in my life.: – Leslie Odom, Jr. While it's fair that Lin-Manuel Miranda receives the lion's share of the press for Hamilton — he is the writer and star behind the unprecedented Broadway musical — he is quick to share […]
http://www.dailyactor.com/actors-on-acting/leslie-odom-jr-hamilton/