Los Angeles: Be Your Own Publicist – Marketing for the Working Actor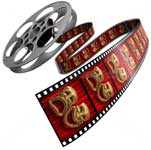 Be Your Own Publicist: Marketing for the Working Actor
Saturday, May 14, 2011 11:00 AM – 2:30 PM (Pacific Time)
http://www.regonline.com/BeYourOwnPublicist
Want to work more? If you're an actor in LA and the answer is yes, this seminar is for you.
Everybody has talent. But not everybody works. The working actor is the marketing actor; the actor who understands their brand and aggressively markets it online.
That's what publicists are for.
But until you can afford a publicist you have to learn to be your own.
There's no need to reinvent the wheel; actors share tips on-set all the time. So think of this seminar as a giant set with a LOT of tips.
Actor Bill Oberst Jr. created Be Your Own Publicist after his own trial by fire. Bill came from the east coast a successful stage actor known for his versatility. He nearly starved until he figured out that he had to reinvent himself. And he had to do it on a budget. In 3 years with nothing but a laptop and a laser focus, Bill has racked up 50 IMDb credits; raised his Starmeter rank to 3,801; acquired 1,000 Twitter followers and created a strong online brand that keeps him working. He'll share what he's learned.
NOTE: Bill's seminar includes some geeky html tips, so bring a pen & paper to take notes.
Together we'll cover:
– How to get more interviews
– How to get stories on the blogs
– How to improve your IMDb ranking
– How to turbocharge your tweets and posts
– How to develop your brand and how to sell it
– How to get the maximum publicity possible for your projects
– How to manipulate your search results on Google and Google Image
– and many, many other hard-learned tricks of the trade that cost an actor nothing but effort.
Be Your Own Publicist is by working actors for working actors. We all want to blow up. No seminar can make that happen, but Be Your Own Publicist is chock full of practical and powerful information that you can use IMMEDIATELY to help you book more. And as all we all know, work begats work.
See you there!
Location:
Beverly Garland Hotel
(818) 980-8000
4222 Vineland Avenue
Hollywood, California 91602
http://www.dailyactor.com/wp-content/uploads/2016/04/julia-louis-dreyfus-veep.jpg
Julia Louis-Dreyfus: "Opportunity for women in television has increased. It's because the landscape has widened"
"I did not come out of SNL as any kind of name. I didn't do anything particularly great when I was there. I didn't. It's fine. But I learned a tremendous amount."
http://www.dailyactor.com/actors-on-acting/julia-louis-dreyfus/
http://www.dailyactor.com/wp-content/uploads/2016/04/Tituss-Burgess-Unbreakable-Kimmy-Schmidt.jpg
Tituss Burgess on How He Landed His 'Unbreakable Kimmy Schmidt' Role
Burgess reveals how his role on 30 Rock led to 'Kimmy Schmidt' and whether or not he'd consider returning to Broadway.
http://www.dailyactor.com/actors-on-acting/tituss-burgess-unbreakable-kimmy-schmidt-role/
http://www.dailyactor.com/wp-content/uploads/2016/04/Christine-Baranski-The-Good-Wife.jpg
Christine Baranski on the End of 'The Good Wife' and Going Back to Theatre
The final episode of The Good Wife airs on May 8, and it's been several weeks since series star Christine Baranski shot the final episode with her co-stars. She spoke to The Hollywood Reporter about the end of the series she has spent the last seven years working on and what she plans to do […]
http://www.dailyactor.com/actors-on-acting/christine-baranski-the-good-wife-theatre/
http://www.dailyactor.com/wp-content/uploads/2016/04/jake-gyllenhaal-demolition.jpg
Jake Gyllenhaal on 'Demolition', Working with Chris Cooper and Directors Who Want Nothing to Do With Him
"I think storytelling is the most important part of movie-making over performance." - Jake Gyllenhaal
http://www.dailyactor.com/actors-on-acting/jake-gyllenhaal-demolition-chris-cooper/
http://www.dailyactor.com/wp-content/uploads/2016/04/don-cheadle-miles-davis.jpg
Don Cheadle: "Be scared. Be on the edge of your creativity"
"Be willing to fall flat on your face and be in an unknown place. If you're doing that, you're probably growing" - Don Cheadle
http://www.dailyactor.com/actors-on-acting/don-cheadle-scared-creativity/