Los Angeles: Little Candle Productions Presents Shakespeare's 'The Winter's Tale' For One Night Only at Glendale's Alex Theatre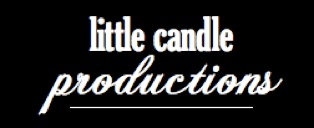 Little Candle Productions Presents Shakespeare's "The Winter's Tale" For One Night Only at Glendale's Alex Theatre
Los Angeles' Newest Theatre Company to Make Debut with One of the Bard's Most Beloved, Yet Rarely-Produced, Plays
On June 29, 2012, Little Candle Productions, Los Angeles' most exciting new theatre company, will make its grand debut with a one-night only performance of "The Winter's Tale" at Glendale's historic Alex Theatre.
The brainchild of three theatre school friends, Little Candle seeks to draw attention to the fleeting reality and ephemeral nature of theatre.  Instead of reproducing a show again and again, the company seeks to unite actors, crew and audience in a once-in-a-lifetime, never-to-be-repeated experience. 
The company's model both breaks new ground and hearkens back to an earlier era when going to the theatre was a special (and affordable) occasion.  It was with that thinking that Little Candle's producers chose to approach the Alex Theatre, which began as a vaudeville house more than 80 years ago.
A rarely-produced Shakespearean epic, "The Winter's Tale" is a story about a jealous suspicion that tears family and friends apart and can only be resolved after the passage of many miles and many years.   How fitting that a play about the healing power of time will be presented in a theater that has consistently welcomed many generations of audiences through the decades–from the Art Deco glory days of Los Angeles to the present.
"The Winter's Tale" features an exceptional ensemble cast, starring Cornelius Smith, Jr., Jim Van Over, Betsy Roth, Jennifer Bronstein, Justin Michael Terry, and Ethan Rains.
Along with Meredith Alloway, Fernando Belo, Thomas Bigley, Adam Elliott, Billy Gill, Emily Habeck, Sawyer Jordan, Sky King, Jake Kropac, Tyler Olshansky, Christina MacKinnon, Jamie Sadd, and Blake Walker.
Tickets for "The Winter's Tale" are $20 (balcony) and $35 (mezzanine and orchestra) and can be purchased in person at the Alex Theatre Box Office, The Americana at Brand Ticket Outlet, or Glendale Community College; by phone at 818-243-ALEX (2359); or online at alextheatre.org/patrons/boxoffice.php.  Show starts at 8 p.m.
This week only, we are offering tickets directly to the public (saving our patrons $6.50 in processing fees by bypassing the theatre) that can be purchased through this link: https://www.paypal.com/cgi-bin/webscr?cmd=_s-xclick&hosted_button_id=ETH58H98FM7GY
The Alex Theatre is located at 216 North Brand Boulevard, Glendale, CA 91203.
http://www.dailyactor.com/wp-content/uploads/2016/06/jeff-bridges-hell-or-high-water.jpg
Jeff Bridges on Creating a Character, 'Hell or High Water' and Playing The Dude
"I use elements of myself—I see my parallels with a character—and find similar things in my own personality." - Jeff Bridges on Creating a Character
http://www.dailyactor.com/film/jeff-bridges-creating-a-character/
http://www.dailyactor.com/wp-content/uploads/2016/07/benjamin-bratt-actor.jpg
Benjamin Bratt: "For as limiting as the opportunities are for actors and actresses of color I've been very blessed"
"...it's dangerous to keep going down the same artistic path." - Benjamin Bratt
http://www.dailyactor.com/film/benjamin-bratt-ive-been-very-blessed/
http://www.dailyactor.com/wp-content/uploads/2016/07/watch-keegan-michael-key-explain.jpg
Watch: Keegan-Michael Key Explains Why "Improv actors are at war together"
Check out Key's points on why it's so important for improv actors to have each others' backs in the clip above.
http://www.dailyactor.com/videos/keegan-michael-key-improv-actors-at-war-together/
http://www.dailyactor.com/wp-content/uploads/2016/07/norman-reedus-actor.jpg
Norman Reedus on Acting: "If it's something you really want, you have to roll with the rejection"
Norman Reedus is a fan-favorite star on The Walking Dead and was in the cult favorite film The Boondock Saints. However, in the dozen years between those two gigs Reedus had experienced ups and downs in his career and in many cases he was cast in very small roles in big movies or lead roles […]
http://www.dailyactor.com/actors-on-acting/norman-reedus-acting-rejection/
http://www.dailyactor.com/wp-content/uploads/2016/07/frank-grillo.jpg
Frank Grillo on Being Typecast: "I welcome it"
"I hear actors pooh-pooh the idea... people might see them as a certain thing. I welcome it" - Frank Grillo on Typecasting
http://www.dailyactor.com/film/frank-grillo-on-typecasting/