Chicago: Join Transformers/Harry Potter Casting Director Jane Jenkins for an Audition Theory Class August 25th!
 Transformers/Harry Potter Casting Director Jane Jenkins Audition Theory class in Chicago August 25th!
  "Jane Jenkins and Janet Hirshenson are among the all-time greatest casting directors in Hollywood." – Ron Howard, director of Apollo 13.
 Casting Credits: 
Transformers, the James Bond film series, Jurassic Park, Harry Potter, The Perfect Storm, Troy, Hook, Angels and Demons and The Dilemma
This is NOT an audition or a guarantee of work in any way shape or form! Please note that when signing up.
This is a very small, much more intensive class. It's focused on the scene work/audition process directly and separated by age.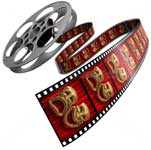 What You'll Expect to Learn:
1. Audition technique for feature films.
2. The Do's and Don'ts of Auditioning.
3. What a casting director specifically looks for.
4. The callback, the producers session, how to approach each.
Class Limitation: Space is LIMITED to 16 people per class, so sign up now before it's full!
Where is the Class?
Acting Studio Chicago
10 W Hubbard Suite 2E
Chicago, IL 60654
Adult Class: (Ages 18 and Up)
Saturday, August 25th
10:30 AM – 1:30 PM
Kids/Teen Class: (Ages 10-17)
Saturday, August 25th
2:30 PM – 5:30 PM

How Do I Register?
Call: (323) 786-3041
asaconservatory@gmail.com
Regular Price: $199.00
SAG-AFTRA Members: $149.00
http://www.dailyactor.com/wp-content/uploads/2015/10/Bridge-of-Spies-Tom-Hanks-Mark-Rylance.jpg
Tom Hanks on Working with Steven Spielberg and Mark Rylance in 'Bridge of Spies'
"Steven does this incredible thing when he casts you: He empowers you with the scene." - Tom Hanks on Steven Spielberg
http://www.dailyactor.com/actors-on-acting/tom-hanks-working-steven-spielberg-mark-rylance-bridge-of-spies/
http://www.dailyactor.com/wp-content/uploads/2015/09/Tom-Hardy-Legend.jpg
Tom Hardy on Playing Twins in 'Legend,' Being Seen as a Tough Guy, and Working with Philip Seymour Hoffman
Hardy speaks about why he challenged himself to play twins, what he thinks of his tough guy image, and working with the late Philip Seymour Hoffman, who directed him on stage.
http://www.dailyactor.com/actors-on-acting/tom-hardy-playing-twins-legend/
http://www.dailyactor.com/wp-content/uploads/2015/09/Emily-Blunt-Sicario.jpg
Emily Blunt on Action Movie Roles: "I think it's important to show different layers. Nobody is just tough, nobody is just vulnerable"
Emily Blunt touches upon why she has gotten into roles with an action bent and why she thinks there aren't more action movies with female leads
http://www.dailyactor.com/actors-on-acting/emily-blunt-sicario-acting-layers/
http://www.dailyactor.com/wp-content/uploads/2015/09/Jorja-Fox-CSI.jpg
Jorja Fox on Life After 'CSI': "I've always enjoyed not knowing exactly where the road leads"
"I think you kind of have to embrace the unknown if you're an actor." - Jorja Fox
http://www.dailyactor.com/actors-on-acting/jorja-fox-life-after-csi/
http://www.dailyactor.com/wp-content/uploads/2015/09/John-Turturro-Mia-Madre.jpg
John Turturro on the Life of an Actor: "It's a rough business. I wouldn't want my kids to do it"
"I am usually very well prepared. If you're a surgeon, you've got to know what you're going to take out today." - John Turturro
http://www.dailyactor.com/actors-on-acting/john-turturro-life-of-an-actor/