Chicago: Join Transformers/Harry Potter Casting Director Jane Jenkins for an Audition Theory Class August 25th!
 Transformers/Harry Potter Casting Director Jane Jenkins Audition Theory class in Chicago August 25th!
  "Jane Jenkins and Janet Hirshenson are among the all-time greatest casting directors in Hollywood." – Ron Howard, director of Apollo 13.
 Casting Credits: 
Transformers, the James Bond film series, Jurassic Park, Harry Potter, The Perfect Storm, Troy, Hook, Angels and Demons and The Dilemma
This is NOT an audition or a guarantee of work in any way shape or form! Please note that when signing up.
This is a very small, much more intensive class. It's focused on the scene work/audition process directly and separated by age.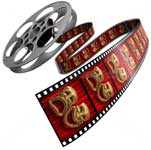 What You'll Expect to Learn:
1. Audition technique for feature films.
2. The Do's and Don'ts of Auditioning.
3. What a casting director specifically looks for.
4. The callback, the producers session, how to approach each.
Class Limitation: Space is LIMITED to 16 people per class, so sign up now before it's full!
Where is the Class?
Acting Studio Chicago
10 W Hubbard Suite 2E
Chicago, IL 60654
Adult Class: (Ages 18 and Up)
Saturday, August 25th
10:30 AM – 1:30 PM
Kids/Teen Class: (Ages 10-17)
Saturday, August 25th
2:30 PM – 5:30 PM

How Do I Register?
Call: (323) 786-3041
asaconservatory@gmail.com
Regular Price: $199.00
SAG-AFTRA Members: $149.00
http://www.dailyactor.com/wp-content/uploads/2016/05/kristen-dunst-fargo.jpg
Kirsten Dunst: Auditions are "the most stressful thing to me on the planet Earth"
Despite being a well-known actress with dozens of credits, Kristen Dunst tells Variety that she still thinks of auditions as "the most stressful thing to me on the planet Earth." Most audiences first became familiar with Dunst after her appearance as the young vampire Claudia in 1994's Interview with the Vampire, but Dunst confesses that […]
http://www.dailyactor.com/film/kirsten-dunst-stressful-auditions/
http://www.dailyactor.com/wp-content/uploads/2016/05/Jessie-Mueller-Waitress.jpg
Jessie Mueller on Following up 'Beautiful' with 'Waitress': "I think early on I did feel little bit of pressure"
"I was taken with theater from the beginning, it was the coolest thing for me." - Jessie Mueller
http://www.dailyactor.com/broadway-theater/jessie-mueller-waitress-pressure/
http://www.dailyactor.com/wp-content/uploads/2016/05/Sean-Hayes-An-Act-of-God.jpg
Sean Hayes on Why He Loves Theater and His Return to Broadway in 'An Act of God'
"I think one of the worst mistakes an actor can make is run away from the role that made them beloved in the first place, that gave them an audience." - Sean Hayes
http://www.dailyactor.com/broadway-theater/sean-hayes-broadway-an-act-of-god/
http://www.dailyactor.com/wp-content/uploads/2016/05/zachary-levi-she-loves-me.jpg
Zachary Levi on Starring in Broadway's 'She Loves Me': "Honestly, the biggest challenge is just my own brain"
"My whole life, all I've ever wanted to do was be an actor and an entertainer and make people happy and also feel like I belonged" - Zachary Levi
http://www.dailyactor.com/broadway-theater/zachary-levi-broadway-she-loves-me/
http://www.dailyactor.com/wp-content/uploads/2016/05/Ewan-McGregor-Last-Days.jpg
Ewan McGregor Talks Playing Jesus and the Devil in 'Last Days in the Desert'
"I was just trying to play him like any other role, really. Who do I think he was? Who do I want him to be in this story?" - Ewan McGregor
http://www.dailyactor.com/film/ewan-mcgregor-playing-jesus-devil/