CBS is looking for 3 Hispanic Series Regulars for the new Rob Schneider, Cheech Marin Sitcom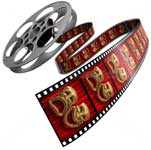 CBS is casting a half-hour comedy show starring ROB SCHNEIDER, CHEECH MARIN, EUGENIO DERBEZ.
Seeking 3 Hispanic Series Regular (leads). Submission deadline is July 19.
AFTRA – but no prior AFTRA membership required to audition.
Production dates: Aug 16 – Dec 15, 2011 in Los Angeles.
The 3 roles are:
MAGGIE
Series Regular. (25-35) Hispanic, younger than her new husband, Rob (Rob Schneider), beautiful, hot, lively, appealing, smart, pragmatic, not easily intimidated.
ROSA
Series Regular. (45-60) Maggie's Hispanic mother.
PEPE
Series Regular. (10-12) Hispanic, sullen, bright, straight-talking.
A self-tape submission system has been set up on letitcast.com
1. Please visit letitcast.com and click on Untitled Rob Schneider Project
2. Review the material and instructions and download the sides
3. Film your scene
4. Upload directly to Casting through letitcast.com
5. The process is completely FREE and your video will remain private, accessible only to production staff.
http://www.dailyactor.com/wp-content/uploads/2015/09/Tom-Hardy-Legend.jpg
Tom Hardy on Playing Twins in 'Legend,' Being Seen as a Tough Guy, and Working with Philip Seymour Hoffman
Hardy speaks about why he challenged himself to play twins, what he thinks of his tough guy image, and working with the late Philip Seymour Hoffman, who directed him on stage.
http://www.dailyactor.com/actors-on-acting/tom-hardy-playing-twins-legend/
http://www.dailyactor.com/wp-content/uploads/2015/09/Emily-Blunt-Sicario.jpg
Emily Blunt on Action Movie Roles: "I think it's important to show different layers. Nobody is just tough, nobody is just vulnerable"
Emily Blunt touches upon why she has gotten into roles with an action bent and why she thinks there aren't more action movies with female leads
http://www.dailyactor.com/actors-on-acting/emily-blunt-sicario-acting-layers/
http://www.dailyactor.com/wp-content/uploads/2015/09/Jorja-Fox-CSI.jpg
Jorja Fox on Life After 'CSI': "I've always enjoyed not knowing exactly where the road leads"
"I think you kind of have to embrace the unknown if you're an actor." - Jorja Fox
http://www.dailyactor.com/actors-on-acting/jorja-fox-life-after-csi/
http://www.dailyactor.com/wp-content/uploads/2015/09/John-Turturro-Mia-Madre.jpg
John Turturro on the Life of an Actor: "It's a rough business. I wouldn't want my kids to do it"
"I am usually very well prepared. If you're a surgeon, you've got to know what you're going to take out today." - John Turturro
http://www.dailyactor.com/actors-on-acting/john-turturro-life-of-an-actor/
http://www.dailyactor.com/wp-content/uploads/2015/09/Matt-Damon-The-Martian.jpg
Matt Damon's Controversial Comments on Actors Keeping Their Real Lives a Mystery
"I think you're a better actor the less people know about you period. And sexuality is a huge part of that." - Matt Damon
http://www.dailyactor.com/actors-on-acting/matt-damon-actors-keeping-their-real-lives-a-mystery/