CBS is looking for 3 Hispanic Series Regulars for the new Rob Schneider, Cheech Marin Sitcom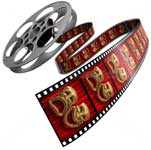 CBS is casting a half-hour comedy show starring ROB SCHNEIDER, CHEECH MARIN, EUGENIO DERBEZ.
Seeking 3 Hispanic Series Regular (leads). Submission deadline is July 19.
AFTRA – but no prior AFTRA membership required to audition.
Production dates: Aug 16 – Dec 15, 2011 in Los Angeles.
The 3 roles are:
MAGGIE
Series Regular. (25-35) Hispanic, younger than her new husband, Rob (Rob Schneider), beautiful, hot, lively, appealing, smart, pragmatic, not easily intimidated.
ROSA
Series Regular. (45-60) Maggie's Hispanic mother.
PEPE
Series Regular. (10-12) Hispanic, sullen, bright, straight-talking.
A self-tape submission system has been set up on letitcast.com
1. Please visit letitcast.com and click on Untitled Rob Schneider Project
2. Review the material and instructions and download the sides
3. Film your scene
4. Upload directly to Casting through letitcast.com
5. The process is completely FREE and your video will remain private, accessible only to production staff.
http://www.dailyactor.com/wp-content/uploads/2016/05/zachary-levi-she-loves-me.jpg
Zachary Levi on Starring in Broadway's 'She Loves Me': "Honestly, the biggest challenge is just my own brain"
"My whole life, all I've ever wanted to do was be an actor and an entertainer and make people happy and also feel like I belonged" - Zachary Levi
http://www.dailyactor.com/actors-on-acting/zachary-levi-broadway-she-loves-me/
http://www.dailyactor.com/wp-content/uploads/2016/05/Ewan-McGregor-Last-Days.jpg
Ewan McGregor Talks Playing Jesus and the Devil in 'Last Days in the Desert'
"I was just trying to play him like any other role, really. Who do I think he was? Who do I want him to be in this story?" - Ewan McGregor
http://www.dailyactor.com/actors-on-acting/ewan-mcgregor-playing-jesus-devil/
http://www.dailyactor.com/wp-content/uploads/2016/05/Rose-Byrne.jpg
Rose Byrne on Her First Audition, Broadway and the Science of Comedy
"I think comedy is very hard. It's very scientific getting the beats of it" - Rose Byrne
http://www.dailyactor.com/actors-on-acting/rose-byrne-first-audition-broadway/
http://www.dailyactor.com/wp-content/uploads/2016/05/Josh-Gad-Angry-Birds.jpg
Josh Gad Talks 'Angry Birds' and Voicing Animated Characters
"Animation is so liberating because you're just left to your own voice and there's nothing else you can fall back on" - Josh Gad
http://www.dailyactor.com/actors-on-acting/josh-gad-angry-birds-animated-characters/
http://www.dailyactor.com/wp-content/uploads/2016/05/Cara-Delevingne-paper-towns.jpg
Cara Delevingne Had to Read a Scene from 'Who's Afraid of Virginia Woolf?' for her 'Suicide Squad' Audition
"More is known about my life than the lives of the characters I play. My plan is to reverse that" - Cara Delevingne
http://www.dailyactor.com/actors-on-acting/cara-delevingne-suicide-squad-audition/