Actor Services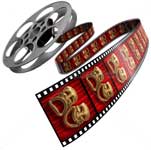 Digital Copies of Your TV Appearances

Are you appearing on an upcoming TV show and need a High-Definition (HD) digital copy for your Demo Reel, Facebook page or Website?
Do you need a clean, crisp version of a past show or film you've appeared in?
Let us know! We can record your appearance of a current show in HD or get a copy of a past show or film in HD.
The costs are:
1 Commercial or Show (1/2 Hour/1 hour/Movie) = 20$

Need Editing? If you want your scene(s) edited, we can do that as well.
Each edited scene is $5.
 Testimonials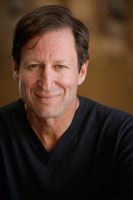 "I'd like to shout out a kudos to Lance Carter @ DailyActor.com! As we're all too aware, timing is everything – and we don't want to waste it waiting around for clips of our work to update our demo's. I found out on a Sunday afternoon that an MOW I was appearing was about to air. I serendipitously found Daily Actor & Lance said it'd be 'no problem'. He did an excellent, timely job and now my agents can't tell me my demo's a bit dated!

"
– Richard Keats, Actor & Acting Coach – RichardKeats.com
Lance has been amazing! He made getting a copy of my Young & The Restless role super easy and simple. I just emailed him the air date (emailed him the wrong air date first) and he emailed me back a link with the footage. Easiest way to get footage for your reel. I will for sure be doing more business with him in the future. Thanks again! – Stevie Nelson
http://www.dailyactor.com/wp-content/uploads/2015/09/Tom-Hardy-Legend.jpg
Tom Hardy on Playing Twins in 'Legend,' Being Seen as a Tough Guy, and Working with Philip Seymour Hoffman
Hardy speaks about why he challenged himself to play twins, what he thinks of his tough guy image, and working with the late Philip Seymour Hoffman, who directed him on stage.
http://www.dailyactor.com/actors-on-acting/tom-hardy-playing-twins-legend/
http://www.dailyactor.com/wp-content/uploads/2015/09/Emily-Blunt-Sicario.jpg
Emily Blunt on Action Movie Roles: "I think it's important to show different layers. Nobody is just tough, nobody is just vulnerable"
Emily Blunt touches upon why she has gotten into roles with an action bent and why she thinks there aren't more action movies with female leads
http://www.dailyactor.com/actors-on-acting/emily-blunt-sicario-acting-layers/
http://www.dailyactor.com/wp-content/uploads/2015/09/Jorja-Fox-CSI.jpg
Jorja Fox on Life After 'CSI': "I've always enjoyed not knowing exactly where the road leads"
"I think you kind of have to embrace the unknown if you're an actor." - Jorja Fox
http://www.dailyactor.com/actors-on-acting/jorja-fox-life-after-csi/
http://www.dailyactor.com/wp-content/uploads/2015/09/John-Turturro-Mia-Madre.jpg
John Turturro on the Life of an Actor: "It's a rough business. I wouldn't want my kids to do it"
"I am usually very well prepared. If you're a surgeon, you've got to know what you're going to take out today." - John Turturro
http://www.dailyactor.com/actors-on-acting/john-turturro-life-of-an-actor/
http://www.dailyactor.com/wp-content/uploads/2015/09/Matt-Damon-The-Martian.jpg
Matt Damon's Controversial Comments on Actors Keeping Their Real Lives a Mystery
"I think you're a better actor the less people know about you period. And sexuality is a huge part of that." - Matt Damon
http://www.dailyactor.com/actors-on-acting/matt-damon-actors-keeping-their-real-lives-a-mystery/