Actor Services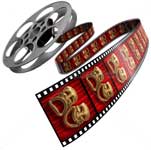 Digital Copies of Your TV Appearances

Are you appearing on an upcoming TV show and need a High-Definition (HD) digital copy for your Demo Reel, Facebook page or Website?
Do you need a clean, crisp version of a past show or film you've appeared in?
Let us know! We can record your appearance of a current show in HD or get a copy of a past show or film in HD.
The costs are:
1 Show (1/2 Hour/1 hour/TV Movie) = 20$

Need Editing? If you want your scene(s) edited, we can do that as well. The initial $20 includes 1 (one) edited scene.
Additional scenes: $10 for 2 more scenes. $15 for up 4 scenes.
Promote Your TV/Film/Web Series/Play or Musical
Show everyone you are working and get noticed by thousands of people!
Every Monday, a post will go up featuring Daily Actor readers appearing in that weeks upcoming television shows, films, web series or theater productions.
The post will include your headshot, information about the appearance and a link to your IMDB, Actors Access or Now Casting page or personal website.
There is a cost of $2.50 (Highway robbery, I know!)
 Testimonials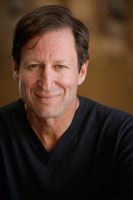 "I'd like to shout out a kudos to Lance Carter @ DailyActor.com! As we're all too aware, timing is everything – and we don't want to waste it waiting around for clips of our work to update our demo's. I found out on a Sunday afternoon that an MOW I was appearing was about to air. I serendipitously found Daily Actor & Lance said it'd be 'no problem'. He did an excellent, timely job and now my agents can't tell me my demo's a bit dated!

"
– Richard Keats, Actor & Acting Coach – RichardKeats.com
Lance has been amazing! He made getting a copy of my Young & The Restless role super easy and simple. I just emailed him the air date (emailed him the wrong air date first) and he emailed me back a link with the footage. Easiest way to get footage for your reel. I will for sure be doing more business with him in the future. Thanks again! – Stevie Nelson
http://www.dailyactor.com/wp-content/uploads/2014/12/watch-andy-serkis-talks-motion-c.jpg
Watch: Andy Serkis Talks Motion Capture, His Career and More
This week saw the release of the final film in The Lord of the Rings saga, The Hobbit: The Battle of the Five Armies. Out of the dozens of actors who appeared in the series, the one whose career was most defined by the six-film franchise is Andy Serkis, who portrayed Gollum in the series […]
http://www.dailyactor.com/2014/12/andy-serkis-motion-capture-his-career/
http://www.dailyactor.com/wp-content/uploads/2014/12/dan-stevens-summer-in-february.jpg
Dan Stevens Recalls When Shia LaBeouf Disrupted One of His Broadway Performances: "I wish I'd had a broadsword then"
Though Night at the Museum: Secret of the Tomb is billed as the final movie in the fantasy series, it still incorporates some new blood into the mix alongside franchise favorites like Ben Stiller and Robin Williams. The most significant new addition is Dan Stevens of Downton Abbey, who plays Lancelot. Lancelot doesn't realize that […]
http://www.dailyactor.com/2014/12/dan-stevens-shia-labeouf-broadway-the-heiress/
http://www.dailyactor.com/wp-content/uploads/2014/12/bradley-cooper-the-elephant-man.jpg
Bradley Cooper Takes A Grad School Dream To The Broadway Stage With, 'The Elephant Man'
Bradley Cooper is proving to be an actor who wants a career defined by strong work. Instead of solely relying upon franchises like The Hangover, the Oscar nominee is mixing it up again between the big screen and the stage. Cooper is starring in The Elephant Man on Broadway this theatre season. It's a role […]
http://www.dailyactor.com/2014/12/bradley-cooper-broadway-dream-the-elephant-man/
http://www.dailyactor.com/wp-content/uploads/2014/12/bob-balaban-a-delicate-balance.jpg
Bob Balaban on Being a Character Actor: "It's what I do and who I am and I really enjoy it"
With Glenn Close and John Lithgow in the cast of Broadway's A Delicate Balance, it's okay if you didn't notice that veteran actor Bob Balaban is also in the cast. Balaban, who is probably best known for his roles in Christopher Guest's mockumentaries and for his supporting roles in dozens of other films, has returned […]
http://www.dailyactor.com/2014/12/bob-balaban-being-a-character-actor/
http://www.dailyactor.com/wp-content/uploads/2014/12/michael-c-hall-hedwig.jpg
Michael C. Hall on His Broadway Life After 'Dexter': "There was a desire to perform an exorcism"
When it was announced that Michael C. Hall was replacing Andrew Rannells in Hedwig and the Angry Inch on Broadway, it was a bit of a surprise. It wasn't that people thought Hall couldn't pull off the role of a transgender rock star — he was previously on Broadway as the Master of Ceremonies in […]
http://www.dailyactor.com/2014/12/michael-c-hall-broadway-life-dexter-hedwig/