Actor Services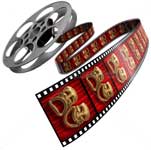 We offer several services to help our fellow actors.
Do you need help with anything not listed? Contact us below!
http://www.dailyactor.com/wp-content/uploads/2016/06/ellie-kemper-unbreakable-kimmy-schmidt.jpg
'Unbreakable Kimmy Schmidt' Star Ellie Kemper on Her Former Improv Teacher Jon Hamm and Audition for 'The Office'
"In terms of playing Kimmy's naive side, there is always a danger of that being grating or obnoxious for people to watch," Kemper says.
http://www.dailyactor.com/actors-on-acting/unbreakable-kimmy-schmidt-ellie-kemper-jon-hamm-audition/
http://www.dailyactor.com/wp-content/uploads/2016/06/hank-azaria-ray-donovan.jpg
Hank Azaria on His Varied Roles: "Once you're known for doing different things, people want you to try different things"
Azaria on his career as an actor in 'The SImpsons', 'Ray Donovan' and 'The Birdcage'
http://www.dailyactor.com/actors-on-acting/hank-azaria-ray-donovan-the-simpsons/
http://www.dailyactor.com/wp-content/uploads/2016/06/Charlie-Cox-Incognito-Play.jpg
Charlie Cox on His Starring Role in Off-Broadway's 'Incognito': "As an actor, I saw it as such a challenge"
"I realized I had gotten into a habit of not making eye contact, because the only thing I had done for two years is play someone who is blind" - Charlie Cox
http://www.dailyactor.com/actors-on-acting/charlie-cox-daredevil-incognito/
http://www.dailyactor.com/wp-content/uploads/2016/06/toby-kebbell-motion-capture.jpg
Toby Kebbell on Motion Capture Roles: "You're not really doing it for the glory. It's more for the duty of performance"
I consider acting a craft. I've got to pay my shillings and present a masterpiece in order to get into the guild, but I'm just trying to learn what this craft is." - Toby Kebbell
http://www.dailyactor.com/actors-on-acting/toby-kebbell-motion-capture-acting/
http://www.dailyactor.com/wp-content/uploads/2016/06/Adrienne-Warren-Shuffle-Along.jpg
Adrienne Warren on Her Tony Nomination and Playing Two Characters in Broadway's 'Shuffle Along'
"Someone will never hire me to just stand and sing. They will hire me to dance and sing. They will hire me to flip and sing, tap and sing. Never just stand. I'm OK with that." - Adrienne Warren
http://www.dailyactor.com/broadway-theater/adrienne-warren-shuffle-along/