Actor Services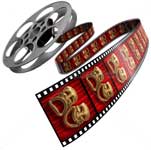 Digital Copies of Your TV Appearances

Are you appearing on an upcoming TV show and need a High-Definition (HD) digital copy for your Demo Reel, Facebook page or Website?
Do you need a clean, crisp version of a past show or film you've appeared in?
Let us know! We can record your appearance of a current show in HD or get a copy of a past show or film in HD.
The costs are:
1/2 Hour Show – 15$
1 Hour Show or Film – $20

Need Editing? If you want your scene(s) edited, that's an additional $10 for 2 scenes. $15 for up 4 scenes.
Promote Your TV/Film/Web Series/Play or Musical
Show everyone you are working and get noticed by thousands of people!
Every Monday, a post will go up featuring Daily Actor readers appearing in that weeks upcoming television shows, films, web series or theater productions.
The post will include your headshot, information about the appearance and a link to your IMDB, Actors Access or Now Casting page or personal website.
There is a cost of $2.50 (Highway robbery, I know!)
 Testimonials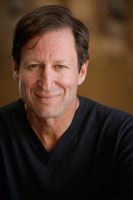 "I'd like to shout out a kudos to Lance Carter @ DailyActor.com! As we're all too aware, timing is everything – and we don't want to waste it waiting around for clips of our work to update our demo's. I found out on a Sunday afternoon that an MOW I was appearing was about to air. I serendipitously found Daily Actor & Lance said it'd be 'no problem'. He did an excellent, timely job and now my agents can't tell me my demo's a bit dated!

"
- Richard Keats, Actor & Acting Coach – RichardKeats.com
Lance has been amazing! He made getting a copy of my Young & The Restless role super easy and simple. I just emailed him the air date (emailed him the wrong air date first) and he emailed me back a link with the footage. Easiest way to get footage for your reel. I will for sure be doing more business with him in the future. Thanks again! – Stevie Nelson
Latest Videos
http://www.dailyactor.com/wp-content/uploads/2014/08/seth-rudetsky-reveals-the-5-wors.jpg
Seth Rudetsky Reveals the 5 Worst Musical Theater Audition Mistakes (video)
Seth Rudetsky, actor, musician and a host on SiriusXM's Broadway channel, has been teaching auditioning master classes this summer and he's seen his share of bad auditions lately. In this video, he reveals the 5 worst audition mistakes you can make in a musical theater audition and how to choose the perfect 16-bar audition song. [...]
http://www.dailyactor.com/2014/08/seth-rudetsky-5-worst-audition-mistakes/
http://www.dailyactor.com/wp-content/uploads/2014/07/sir-ben-kingsley-talks-about-the.jpg
Sir Ben Kingsley Talks about the Unique Way He Voiced His Character in the Animated Film, 'The Boxtrolls' (video)
I could listen to Sir Ben Kingsley talk about acting and.. well, I could listen to him talk about anything. He's starring in the new Laika stop-motion animated film, The Boxtrolls, and he and some of the cast (along with the director) joined in on a Comic-Con panel about the film. The Boxtrolls is about [...]
http://www.dailyactor.com/2014/07/sir-ben-kingsley-the-boxtrolls-comic-con/
http://www.dailyactor.com/wp-content/uploads/2014/07/bill-hader.jpg
Bill Hader: "I kind of fell into acting" (video)
Bill Hader, starring in the soon to be released The Skeleton Twins, talks about the film and how he fell into acting and then got "crazy lucky" in this quick video from USA Today.
http://www.dailyactor.com/2014/07/bill-hader-fell-into-acting-video/
http://www.dailyactor.com/wp-content/uploads/2014/07/director-john-carney-narrates-a.jpg
Director John Carney Narrates a Scene from 'Begin Again' Starring Kiera Knightley and Mark Ruffalo
Director John Carney (Once) narrates a scene from his new film, Begin Again. Starring Keira Knightley and Mark Ruffalo, the scene shows the first time the two characters meet. I haven't seen it yet but I've heard it's great.
http://www.dailyactor.com/2014/07/begin-again-scene-director-john-carney-keira-knightley-mark-ruffalo/
http://www.dailyactor.com/wp-content/uploads/2014/07/holler-if-you-hear-me-gma.jpg
Watch the Cast of Broadway's 'Holler If You Hear Me' Perform 'California Love' on GMA
The cast of Broadway's newest musical, Holler If You Hear Me with music from Tupac Shakur, performed on Good Morning America this morning. Singing 'California Love', the cast (including the teriffic Christopher Jackson – read our interview here), show why they're the most energetic and inspiring group of actors on Broadway. Holler If Ya Hear [...]
http://www.dailyactor.com/2014/07/watch-cast-broadways-holler-hear-perform-california-love-gma/