What Does it Mean When Agents Say They Have Too Many of 'Your Type'?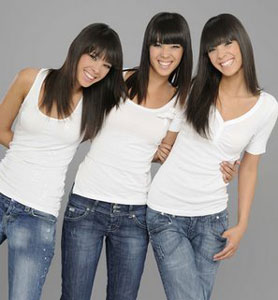 Most of our posts here on Daily Actor focus on the perspective of the actor, but any experienced actor knows that an agent is essential for growth in the industry. 
In an interview with Yahoo!, agent Mark Measures of the commercial department at Abrams Artists Agency, answered questions about some of the more difficult parts of an actor-agent relationship.
When it comes to getting an agent, if an agent says he or she is already representing too many of your "type," it probably means that the agent doesn't see anything marketability-wise different from others that agent already represents.  He explains, "They don't see money in you. That's the excuse we're using when we sit down and talk about it. We may say we have 4 other guys in your category that are getting out more. We don't just come out and say, 'Yeah, we don't see it and we don't think you're going to work.' We're not in the business to hurt people's feelings. That's why agents have these excuses. What we're saying is we don't see a million dollars in you. While yes, that is absolutely what we're saying, we're not in it to perpetuate the stereotype that all agents are nasty and mean or that we are all Ari Gold types from Entourage."
In fact, Measures says that the biggest mistake auditioning actors make is trying to be someone they are not and thus losing what is unique about them.  He says, "Actors come into the room trying to be something that they're not. They come in thinking they're going to be something that you want them to be or something that they think will please us. You should come into a room and just be yourself. Let's look at what you're really doing. The paradigm has shifted; and you're coming into a room trying to get an agent to take you. The agent is providing a service and you're paying for that service. You give the agent 10% of your money. In an ideal world you should be able to walk in and interview a bunch of agents and pick the one that you want to work for you just like you do with your accountant, your lawyer or anyone else that provides these services for you. We've shifted the paradigm and given all of the power to the agents; where we choose who we want. There are very few other service providers out there that pick and choose their clients. There are some that say I don't want to take you or I can't do your taxes because they are too complicated or a doctor says your case is too complicated and you need to go see this person. For the most part we've shifted the paradigm, so you need to come into the room as if you're interviewing to hire an agent. You should not come into the room, 'Ooh I hope you like me; oh, I hope you take me!'"
Lastly, Measures points out that a good client understands that if he or she isn't landing parts it doesn't necessary mean the agent is dropping the ball — they could be many other factors.  He says, "A good client books and they know how to book a job. A good agent does his/her job. I know it is kind of an ambiguous statement. As an agent we get calls from clients saying, 'Why wasn't I submitted on this?' And we have to say, we probably did submit you on it, but casting didn't see you. A good agent is doing their job and paying attention. If you are being submitted and not getting the times why is it? It's following up with casting directors, looking at your pictures and saying do we need to revamp your pictures. It'll happen where somebody will have a brand new picture and 8 months later they'll come in and say, I'm not getting out. We'll find out we don't love the picture. We should've said to this person this picture isn't working we need to pick a new picture. That's why I say a good agent does his/her job."
http://www.dailyactor.com/wp-content/uploads/2016/02/Owen-Wilson.jpg
Owen Wilson on How He Started Acting, Trying "To Be Real" On-Screen and Choosing His Roles
"It's not enough just to be real; you have to try to make it interesting or entertaining" - Owen Wilson on Acting
http://www.dailyactor.com/actors-on-acting/owen-wilson-started-acting-real-on-screen/
http://www.dailyactor.com/wp-content/uploads/2016/02/John-Krasinski.jpg
John Krasinski on His Directing Debut, 'The Hollars', and How He'll Always Be an "Actor at Heart"
"To me, it's not about comedy or drama or genre, it's about, where's the good story?" - John Krasinski
http://www.dailyactor.com/actors-on-acting/john-krasinski-directing-debut-the-hollars-actor-at-heart/
http://www.dailyactor.com/wp-content/uploads/2016/02/david-harewood-supergirl.jpg
David Harewood on 'Supergirl' and How He Was "Struggling to Get a Handle" on His Character
Harewood reveals how he relates to the character and how he eventually got comfortable playing him.
http://www.dailyactor.com/actors-on-acting/david-harewood-supergirlstruggling-to-get-a-handle-on-his-character/
http://www.dailyactor.com/wp-content/uploads/2016/01/Jeff-Daniels.jpg
Jeff Daniels Remembers a Terrible Audition for a Diane Keaton Movie
One actor that knows the ups and downs of the audition process is Jeff Daniels.
http://www.dailyactor.com/actors-on-acting/jeff-daniels-terrible-audition-diane-keaton-movie/
http://www.dailyactor.com/wp-content/uploads/2016/02/Jennifer-Jason-Leigh-The-Hateful-Eight.jpg
Jennifer Jason Leigh on Her First-Ever Oscar Nomination: "It's kind of phenomenal"
"He knew that I could, in his words, 'act the … out of it' and I'm not afraid to take a risk in terms of acting" Jennifer Jason Leigh on Quentin Tarantino
http://www.dailyactor.com/actors-on-acting/jennifer-jason-leigh-oscar-nomination/