Actors: It's Time to Add Foreign Languages To Your Skill Set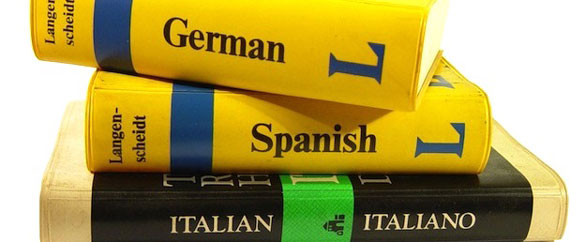 Watch out, actors, people are paying attention and listening to those accents! With rise in the quality of television, actors might want to pay attention to their language skills as a part of their arsenal.
NPR's All Things Considered recently took a look at the Netflix series, House of Cards, to see how well the actors were doing when it came to scenes where a foreign language is spoken. For a show that prides itself on serving up accurate details, they have some work to do.
The media outlet brought in expert Kirsten Speidel, a Chinese professor at Swarthmore College, to listen to the actors speaking Chinese in Season 2.
When listening to an audio clip of a Chinese businessman asking his staff to bring him a spoon in Mandarin, she said, "Not a very good accent. [It] could be that he knows some Mandarin, but [it's] not very good pronunciation of each word."
However, a Mandarin translator who speaks in a scene on the telephone fared much better. Speidel called it "much more fluid and fluent."
Show writer Kenneth Lin talked about their goal when it comes to the accents. He explained, "Obviously we're always trying to get as close to accurate as we can get. Whether or not [the characters] sound like, you know, natives of Beijing or not is certainly questionable, but you know, if you go to China, people have a lot of different accents."
In the past, Hollywood has lumped the Asian community into one category, but it looks like they are finally taking notice and looking for accuracy. For dialect coaches, this means a surge in demands for their talents.
Dialect coach Doug Honorof shared, "They have to be able to act in Chinese. You have to actually be able to own it so much that you can actually then just perform."
Actors need to take note of this shift because as the industry shifts, they will need to up their skill set. As NYU Tisch School of the Arts instructor Steven Eng advised, foreign languages are "an essential part of the actor toolkit," especially for Asian actors.
The industry is rapidly shifting and actors need to catch up with Hollywood's latest trends and expectations.
http://www.dailyactor.com/wp-content/uploads/2016/06/jeff-bridges-hell-or-high-water.jpg
Jeff Bridges on Creating a Character, 'Hell or High Water' and Playing The Dude
"I use elements of myself—I see my parallels with a character—and find similar things in my own personality." - Jeff Bridges on Creating a Character
http://www.dailyactor.com/actors-on-acting/jeff-bridges-creating-a-character/
http://www.dailyactor.com/wp-content/uploads/2016/07/benjamin-bratt-actor.jpg
Benjamin Bratt: "For as limiting as the opportunities are for actors and actresses of color I've been very blessed"
"...it's dangerous to keep going down the same artistic path." - Benjamin Bratt
http://www.dailyactor.com/actors-on-acting/benjamin-bratt-ive-been-very-blessed/
http://www.dailyactor.com/wp-content/uploads/2016/07/watch-keegan-michael-key-explain.jpg
Watch: Keegan-Michael Key Explains Why "Improv actors are at war together"
Check out Key's points on why it's so important for improv actors to have each others' backs in the clip above.
http://www.dailyactor.com/actors-on-acting/keegan-michael-key-improv-actors-at-war-together/
http://www.dailyactor.com/wp-content/uploads/2016/07/norman-reedus-actor.jpg
Norman Reedus on Acting: "If it's something you really want, you have to roll with the rejection"
Norman Reedus is a fan-favorite star on The Walking Dead and was in the cult favorite film The Boondock Saints. However, in the dozen years between those two gigs Reedus had experienced ups and downs in his career and in many cases he was cast in very small roles in big movies or lead roles […]
http://www.dailyactor.com/actors-on-acting/norman-reedus-acting-rejection/
http://www.dailyactor.com/wp-content/uploads/2016/07/frank-grillo.jpg
Frank Grillo on Being Typecast: "I welcome it"
"I hear actors pooh-pooh the idea... people might see them as a certain thing. I welcome it" - Frank Grillo on Typecasting
http://www.dailyactor.com/actors-on-acting/frank-grillo-on-typecasting/