The 2 Most Important Questions to Ask in a Scene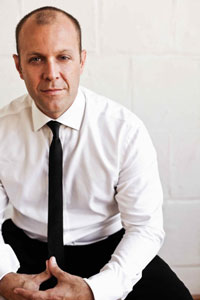 Written by Douglas Taurel
I believe that the two most important questions you must ask yourself when breaking down a scene or a monologue are:
"What does the character want?" and
"Why do they want it?"
If you can always start by answering these two important questions then you are 90 percent towards success in the scene.
By answering these questions you will be more grounded in your work, more truthful and more importantly, more confident. The answers don't have to be perfect, and in many cases you make up the why, but all that matters is that it makes sense with the circumstances of the story and that it exists for you. If it exists for you, it will exist for the audience.
This is true for any scene, whatever the medium, and no matter how big or small. And once the 'what' and 'why' of the the scene are answered, the 'how' takes care of itself. You will know how to fight for what you want once you know what it is you are fighting for, and why you are fighting for it.
Here are two quick examples by one of my favorite playwrights, Tennessee Williams.
In "Kingdom of Earth," there is a character named Chicken who is basically asking for forgiveness from the other character Myrtle. He shares with her that life is hard and to exist in this world, you must be strong to be a man.
Chicken: "I think life just plain don't care about the weak. A man and his life has to be made of the same stuff or one will break and the one that breaks won't be life."
What does he want? He wants forgiveness from her. Remember forgiveness is never self-pity. In life we hate to see self-pity and this is especially true on stage. Always fight for forgiveness. Get the other character to understand and see your point of view. You are right!
Why? Because he has murdered his only son because he was not man enough for this world, as Chicken sees it. In his point of view, his son and his wife will be better off, and he has done them all a great favor.
In "The Glass Menagerie," Tom's last speech is always tricky because you really never know to whom you are speaking. It is up to actors to choose who we are speaking to and to craft the want and why. In playing this role, I always chose to craft that I am speaking to Amanda, my mother.
What do I want? I want her to approve of my decision for leaving Laura and her behind.
Why? If I don't pursue my dreams now, I will never have my freedom and I will die. This is my only chance to save myself and my dreams. Always be selfish!
Once you are clear and specific on what it is you are doing, specifics from your own personal life will begin to affect you and begin to blend into your work. You begin to use yourself and your history to help tell the story of the character. I believe acting is the use of different acting techniques and your own personal experiences to create a sense of truth and reality for the world of your character and for the audience.
An accomplished actor and producer, Douglas Taurel has starred in television roles on Nurse Jackie, Damages, NYC 22, The Americans and Person of Interest. He is active in the independent film scene, where he currently has lead roles in two independent films that will soon be screened in film festivals across the country, "Waystation to the Stars" and "La Croix Rising."
Follow him on Twitter: @DouglasTaurel
http://www.dailyactor.com/wp-content/uploads/2016/08/John-Cho-Star-Trek-Beyond.jpg
How John Cho Took A Stand for Diversity Early in His Career
"When one does speak one's mind, one might be surprised at how receptive people are." - Actor John Cho
http://www.dailyactor.com/actors-on-acting/john-cho-took-a-stand-for-diversity/
http://www.dailyactor.com/wp-content/uploads/2016/08/simon-helberg-florence-foster-jenkins.jpg
Simon Helberg on His 'Florence Foster Jenkins' Role: "I'm an actor and I want to stretch different muscles"
Helberg spoke about portraying his character in the film and whether or not he feels typecast by his Big Bang Theory role.
http://www.dailyactor.com/actors-on-acting/simon-helberg-florence-foster-jenkins-role/
http://www.dailyactor.com/wp-content/uploads/2016/08/Will-Chase-Something-Rotten.jpg
The Role That Got Away: Will Chase on Returning to 'Something Rotten!'
"I know that I am a poor man's fill-in-the-blank. And I know that there are poor man's Will Chases out there. That's just the nature of the business" - Will Chase
http://www.dailyactor.com/actors-on-acting/will-chase-something-rotten-role-that-got-away/
http://www.dailyactor.com/wp-content/uploads/2016/08/Julia-Stiles-Jason-Bourne.jpg
Julia Stiles on the Jason Bourne Series and Growing as an Actress: "There's always room for improvement"
"I like a director that encourages me to be playful. I don't really like being restricted or controlled by a director." - Julia Stiles
http://www.dailyactor.com/actors-on-acting/julia-stiles-growing-as-an-actress/
http://www.dailyactor.com/wp-content/uploads/2016/08/Michael-Kenneth-Williams-The-Night-Of.jpg
Michael Kenneth Williams on How His Roles Impact Him: "That energy's gotta go somewhere"
Since his days of playing Omar on 'The Wire', Williams has learned how to separate himself from his characters.
http://www.dailyactor.com/actors-on-acting/michael-kenneth-williams-the-night-of/