Jimmy Kimmel and the Power of Not Knowing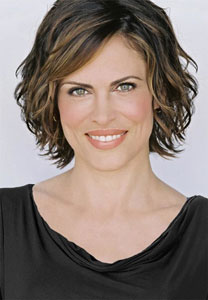 by Justina Vail

Late night host Jimmy Kimmel recently sent his team onto the streets of Hollywood and asked people what they thought of the presidential debate from the night before. Each person had a very strong opinion in one direction or another, with plenty of specifics about the debate to back up their reasoning.
The only thing was, the debate in question hadn't happened yet as it was scheduled to happen the next night! Basically these people lied to Kimmel's staff and pretended they had watched a debate that had never actually happened. The following day the same team went out and asked people who they thought won the 'first lady debate' from the night before. Again, there was no such debate (In fact, there's no such thing!) and again, the public had strong opinions about this (fictitious) debate. It was hilarious, and a bit scary all at the same time!
So, how does this relate to being an actor?
I see many points being made with Kimmel's cheeky experiment, one of which is that we humans—at our least powerful—are not comfortable with 'not knowing' and would rather lie than appear ignorant. Many actors I've met and worked with have talked about how hard it is not knowing what the people casting the roles are really looking for beyond the written role description. The problem, as we know, is that those folks usually don't know what they want either until they see it. Because of this, a lot of actors go into meetings feeling like they 'should' know, and they become unsure and vulnerable. They also tend to feel like they're faking it. Well, perhaps there's nothing wrong with faking it if it's a truly embraced part of the experience! I don't in any way advocate lying in one's life, but if an actor can be okay with not knowing, all the while committing to some strong choices, then the door to magic has a chance to open. 
Really the main two lessons I take out of Kimmel's videos is 1) to be okay with not knowing (and to admit it if it's appropriate) and 2) to commit to something, even if it's faking it! What do you take from it?
Watch the 'first lady debate' video here and see who made a greater commitment to their 'opinion', and who committed the least and therefore floundered. (The last guy perhaps?) 
Justina Vail, CPLC CHT is a life coach, speaker, author, and owner of 'Actors Life Coaching'. Her award-winning new book How to be a Happy Actor in a Challenging Business: A Guide to Thriving Through it All is available at HappyActor.com (http://www.happyactor.com/). For more information visit Actors Life Coaching (http://www.actorslifecoaching.com/)
http://www.dailyactor.com/wp-content/uploads/2016/08/imperium_daniele_radcliffe.jpg
Daniel Radcliffe on Playing a Neo-Nazi in 'Imperium': "It's still just horrible to say some of this stuff"
Radcliffe reveals how he played such a layered character and what it felt like to say his character's hate-filled dialogue.
http://www.dailyactor.com/actors-on-acting/daniel-radcliffe-playing-a-neo-nazi-imperium/
http://www.dailyactor.com/wp-content/uploads/2016/08/John-Cho-Star-Trek-Beyond.jpg
How John Cho Took A Stand for Diversity Early in His Career
"When one does speak one's mind, one might be surprised at how receptive people are." - Actor John Cho
http://www.dailyactor.com/actors-on-acting/john-cho-took-a-stand-for-diversity/
http://www.dailyactor.com/wp-content/uploads/2016/08/simon-helberg-florence-foster-jenkins.jpg
Simon Helberg on His 'Florence Foster Jenkins' Role: "I'm an actor and I want to stretch different muscles"
Helberg spoke about portraying his character in the film and whether or not he feels typecast by his Big Bang Theory role.
http://www.dailyactor.com/actors-on-acting/simon-helberg-florence-foster-jenkins-role/
http://www.dailyactor.com/wp-content/uploads/2016/08/Will-Chase-Something-Rotten.jpg
The Role That Got Away: Will Chase on Returning to 'Something Rotten!'
"I know that I am a poor man's fill-in-the-blank. And I know that there are poor man's Will Chases out there. That's just the nature of the business" - Will Chase
http://www.dailyactor.com/actors-on-acting/will-chase-something-rotten-role-that-got-away/
http://www.dailyactor.com/wp-content/uploads/2016/08/Julia-Stiles-Jason-Bourne.jpg
Julia Stiles on the Jason Bourne Series and Growing as an Actress: "There's always room for improvement"
"I like a director that encourages me to be playful. I don't really like being restricted or controlled by a director." - Julia Stiles
http://www.dailyactor.com/actors-on-acting/julia-stiles-growing-as-an-actress/