Argentum Photo Lab Rolls Out 'New Premium Digital Prints'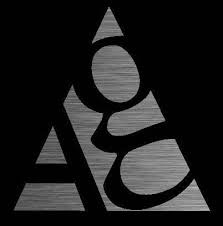 When people ask me where to go to print their headshots, I always say Argentum. They've been my 'go-to' place for headshots for a while now and I even rated them as Daily Actor's #1 place in L.A. for headshot printing. They always have the best quality prints for a reasonable price and their customer service has always been great.
The company recently did an upgrade to their prints with something called, New Premium Digital Prints. And they look fantastic!
I got a chance to compare my headshot which was printed earlier this year with the new technology and man, what a difference. The colors pop off the print. They are deeper and richer, almost like looking at an HDTV version of your headshot.
I took a side-by-side comparison picture below but my camera sucks so bad you can't even begin to see the difference. The left side is my old printing and the right is the newer version.

As you can see in my headshot, I'm wearing a dark blue short but I can only imagine the way it would look if I had been wearing something with a bit more color.
If you're interested in the technical bits: the old way they used to print headshots was with silver based chemicals. This new way uses ink-jet technology that produces a much higher resolution. And even better is that this way doesn't use chemicals. It's all green.
The next time you're looking to get another round of prints made, you should definitely check these out. I honestly think their essential to standing out in a crowded pile on a casting directors desk. My main problem is that I still have about 100 left from my last printing. Anyone need some of my headshots? I want these new ones. 
http://www.dailyactor.com/wp-content/uploads/2016/05/Chris-Evans-Captain-America.jpg
Chris Evans on the Challenges of Being Captain America Outside of Acting
"It's part of the job, I've got to sell this thing. But it's just a gross feeling. It makes me insecure."
http://www.dailyactor.com/film/chris-evans-challenges-of-being-captain-america/
http://www.dailyactor.com/wp-content/uploads/2016/04/julia-louis-dreyfus-veep.jpg
Julia Louis-Dreyfus: "Opportunity for women in television has increased. It's because the landscape has widened"
"I did not come out of SNL as any kind of name. I didn't do anything particularly great when I was there. I didn't. It's fine. But I learned a tremendous amount."
http://www.dailyactor.com/tv/julia-louis-dreyfus/
http://www.dailyactor.com/wp-content/uploads/2016/04/Tituss-Burgess-Unbreakable-Kimmy-Schmidt.jpg
Tituss Burgess on How He Landed His 'Unbreakable Kimmy Schmidt' Role
Burgess reveals how his role on 30 Rock led to 'Kimmy Schmidt' and whether or not he'd consider returning to Broadway.
http://www.dailyactor.com/tv/tituss-burgess-unbreakable-kimmy-schmidt-role/
http://www.dailyactor.com/wp-content/uploads/2016/04/Christine-Baranski-The-Good-Wife.jpg
Christine Baranski on the End of 'The Good Wife' and Going Back to Theatre
The final episode of The Good Wife airs on May 8, and it's been several weeks since series star Christine Baranski shot the final episode with her co-stars. She spoke to The Hollywood Reporter about the end of the series she has spent the last seven years working on and what she plans to do […]
http://www.dailyactor.com/tv/christine-baranski-the-good-wife-theatre/
http://www.dailyactor.com/wp-content/uploads/2016/04/jake-gyllenhaal-demolition.jpg
Jake Gyllenhaal on 'Demolition', Working with Chris Cooper and Directors Who Want Nothing to Do With Him
"I think storytelling is the most important part of movie-making over performance." - Jake Gyllenhaal
http://www.dailyactor.com/film/jake-gyllenhaal-demolition-chris-cooper/