The Value of Sacrifice and the Best Way to Refocus Your Goals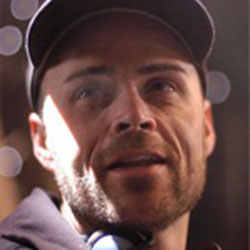 Written by Paul Kampf
When I first moved to Hollywood numerous people told me that endurance and sacrifice were the keys to building a career. Through the years I've been in Los Angeles, I've personally experienced this reality, and speak of it to others as one's willingness to sacrifice.
Sacrifice is very personal, of course, and just making the move to Los Angeles or New York is one of the biggest you'll ever make. As time passes it's understandable why people lose focus on their goals. Just surviving at a low to moderate lifestyle is an accomplishment in and of itself.
One of the best ways to refocus your intent is to do a simple exercise:
Make a list of the friends and family members that have been negatively impacted by your career choices. Include the personal relationships that are no longer in your life. Include the job(s) you need to have to pay your rent, the lifestyle that you live, the property you own (or lack thereof), your credit score, and the feeling you have when you wake up in the morning.
Add all of these up and then subtract it from the joy you receiving when you act. Not the joy you get from getting paid, that will ebb and flow over time. But the actual joy you get from your craft. Are you in the positive? If not, what are you going to do about it?
As a teacher of acting, I've worked with hundreds of actors in class or through private coaching, so I've been able to observe repeated patterns. I don't believe that talent is something that can be taught. It is innate to each individual. But craft is measurable and fueled by the sacrifices an actor makes along the way. For example, an actor's preparedness for class, timely arrival, excuses for not attending, all provide a very accurate snapshot of that actor's growth in a six month period and his or her level of true determination. It is at this point that I start to see the dedicated actors impose their willon an industry that months before seemed impossible to penetrate.
Whether you have financial support, emotional support, both, or neither, there will be a time when you start experiencing real sacrifice in pursuit of your goals. This is the time when I see an actor's work expand or plateau. I wish it wasn't the case, of course, but personal sacrifices provide the drive and work ethic to engage an actor's true focus.
The insightful actor notices his craft growing through sacrifice because every moment in the work becomes vital. Equally important, some actors who've gone through an aggressive sacrifice realize the price is too much and consciously make a career change. Either way, this creates a clearer path for personal peace.
Wherever you are on the spectrum of emotional and financial stability, the best thing you can do is sit down and honestly list on paper what you've sacrificed to pursue your dream, as I suggested above. The length of the list isn't as important as re-encountering the sacrifices that you've made to get where you are today. Notice the drive you feel as you recount what was given up on your path to your passion.
If you do this, I can't promise that your career will take a radical turn tomorrow, but I can assure you that you'll find a drive, discipline and focus going forward equal to your list of sacrifices.
Paul is an award winning filmmaker/teacher – paulkampfstudios.com
http://www.dailyactor.com/wp-content/uploads/2015/02/Larry-David.jpg
Larry David on Who he Wanted to Star in his Broadway Play 'Fish in the Dark': "Anybody but me"
"It's one of the reasons I didn't like acting. I don't like not being able to interject" – Larry David on acting with a script Who doesn't like Larry David? Well, to be honest, Larry David probably doesn't like Larry David. In fact, David didn't even want to cast himself in the lead of […]
http://www.dailyactor.com/2015/02/larry-david-on-who-he-wanted-to-star-broadway-play-fish-in-the-dark/
http://www.dailyactor.com/wp-content/uploads/2015/02/Helen-Mirren-The-Queen.jpg
Helen Mirren on Winning an Oscar: "It's an indescribable moment"
"It's hard to say, because you don't know what would have happened if you hadn't won" - Helen Mirren When Asked If Winning an Oscar Changed Her Career
http://www.dailyactor.com/2015/02/helen-mirren-on-winning-an-oscar/
http://www.dailyactor.com/wp-content/uploads/2015/02/anna-chlumsky-james-earl-jones.jpg
Anna Chlumsky on Her Broadway Debut: "For me, it was an opportunity to go in the direction that I hadn't played in a while"
"I think my personality lends itself to ensembles" - Anna Chlumsky
http://www.dailyactor.com/2015/02/anna-chlumsky-broadway-debut-ensemble/
http://www.dailyactor.com/wp-content/uploads/2015/02/joanne-froggatt-downton-abbey.jpg
'Downton Abbey' Star Joanne Froggatt on Creating Her Own Backstory and How She's "Not a Big-Budget Hollywood Type"
"They want the model type, classically beautiful, and I'm not" - Joanne Froggatt on Working in Hollywood
http://www.dailyactor.com/2015/02/downton-abbey-star-joanne-froggatt-character-backstory-hollywood/
http://www.dailyactor.com/wp-content/uploads/2015/01/al-pacino-the-humbling.jpg
Al Pacino on Acting: "It becomes such a part of your nature you rarely ever think about quitting"
After working infrequently in film over the last decade, Al Pacino appears in several films released in 2015, including The Humbling, an indie drama directed by Barry Levinson.
http://www.dailyactor.com/2015/02/al-pacino-on-acting-it-becomes-such-a-part-of-your-nature/