6 Tips for Achieving Your Every Goal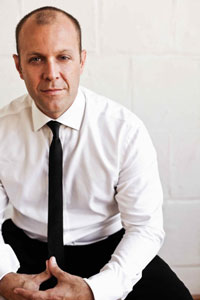 Written by Douglas Taurel
Crystal clear, passionate, and written down goals have the ability to transform our lives. They motivate and sustain us, and give us the laser focus to reach our full potential.
The absolutely most important thing you can do with your goals is to write them down. A goal that is not written down and seen every day is useless. Writing it down makes it explicit. Placing the written down goal in a place where you have to see it every day keeps it in the forefront your mind as you go through your day. In my experience, when I have written down a goal and placed it where I can constantly be reminded of it, I have achieved it. And when I have kept the goal in my head or a notebook, almost 90 of the time, I have failed in that achievement.
In 1979 a study was done at Harvard with its graduating class. The 13 percent of the class who had goals but did not write them down were earning twice the amount of the 84 who had no goals. But the three percent who had written goals were earning, on average, 10 times as much as the other 97 percent of the class combined!
When coming up with goals, here are 6 things you should remember:
1. Create a goal that inspires you! Why do you want it? Once you can say why you want a goal, it will give you purpose and focus for achieving that goal. Ex: I want to write a play. Why? Because I believe it will open more acting opportunities for me.
2. Always, always write down your goals and see it everyday. A goal that is not written down is easy to forget and ignore.
3. Break a goal down into steps. What do I want to accomplish this and next week for my goal? What do I want to accomplish by the end of the month? In three months? Six months? Give each step a due date so that you know where you are and you stay committed.
4. Review and revise your goals. Every week look at what you have done towards your goal and write down and date the next week's and next month's steps towards archiving that goal.
5. Never give up on your goals. Even if you don't reach your goal by the date you wanted, if you have worked towards it with your full heart, that is success. Re-evaluate, write down the updated goal, and move forward.
6. Celebrate! Celebrate your success! How can you enjoy the process if you don't reward yourself for completing benchmarks and reaching your goal. And knowing how you are going to celebrate can help drive you.
"If you go to work on your goals, your goals will go to work on you. If you go to work on your plan, your plan will go to work on you. Whatever good things we build end up building us." - Jim Rohn
An accomplished actor and producer, Douglas Taurel has starred in television roles on Nurse Jackie, Damages, NYC 22, The Americans and Person of Interest. He is active in the independent film scene, where he currently has lead roles in two independent films that will soon be screened in film festivals across the country, "Waystation to the Stars" and "La Croix Rising."
Follow him on Twitter: @DouglasTaurel
Latest Videos
Watch: Benedict Cumberbatch Film the Smaug Motion Capture for 'The Hobbit: The Desolation of Smaug'
Though Peter Jackson's movie adaptations of The Hobbit haven't received the same critical acclaim as his films based on the book's sequel, The Lord of the Rings (turning a 300 page book into 9+ hours of film tends to do that), fans are still eagerly anticipating the release of the final part of The Hobbit […]
http://www.dailyactor.com/2014/11/watch-benedict-cumberbatch-film-smaug-motion-capture-the-hobbit/
http://www.dailyactor.com/wp-content/uploads/2014/10/watch-daniel-radcliffe-on-the-di.jpg
Watch: Daniel Radcliffe on the Differences Between American and British Theater Audiences
Though moviegoers can see Daniel Radcliffe in the fantasy film Horns, which opens today, Broadway fans will have to wait a bit longer. Radcliffe is an unapologetic fan of Broadway — he has starred in Equus, How to Succeed in Business Without Really Trying, and The Cripple of Inishmaan — but he hasn't yet made […]
http://www.dailyactor.com/2014/10/daniel-radcliffe-differences-between-american-british-theater-audiences/
http://www.dailyactor.com/wp-content/uploads/2014/10/watch-anna-gunn-jacki-weaver-and.jpg
Watch: Anna Gunn, Jacki Weaver and Virginia Kull on 'Gracepoint' and Strong Female Roles on TV
The actresses also speak candidly about how they feel about their characters in the series and why its important for TV to feature series with strong female leads.Check out the conversation above!
http://www.dailyactor.com/2014/10/watch-anna-gunn-jacki-weaver-virginia-kull-gracepoint-strong-female-roles-on-tv/
http://www.dailyactor.com/wp-content/uploads/2014/10/watch-cristin-milioti-talks-a-to.jpg
Watch: Cristin Milioti Talks 'A to Z', 'Once' and 'How I Met Your Mother'
Few actresses have the kind of rise as Cristin Milioti has had in the last few years. A virtual unknown in 2011, she became a bona fide Broadway star in the 2012 hit Once, appeared in a supporting role in the 2013 film The Wolf of Wall Street, and was featured as the titular mother […]
http://www.dailyactor.com/2014/10/watch-cristin-milioti-a-to-z-once-how-i-met-your-mother/
http://www.dailyactor.com/wp-content/uploads/2014/10/watch-bryan-cranstons-acting-adv.jpg
Watch: Bryan Cranston's Acting Advice
With Breaking Bad: The Complete Series Barrel being released on Blu-ray with all kinds of goodies today, it gives us yet another opportunity to reflect on the series' star Bryan Cranston and all of the incredible advice he has offered actors in the wake of his success. In a video he filmed in 2013 for […]
http://www.dailyactor.com/2014/10/bryan-cranston-acting-advice-video/