Don't Expect Michael Pitt to Don Superhero Wardrobe Anytime Soon, He Prefers his Indie Career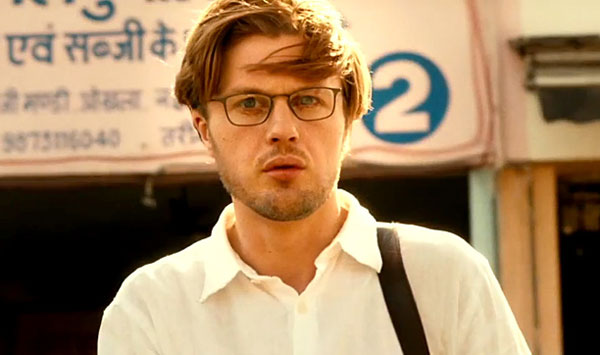 Michael Pitt has had a quirky career jumping from Dawson's Creek to a successful stint in indie film with directors like Gus Van Sant, Bernardo Bertolucci and Michael Haneke. This summer, he's headed to more mainstream fare with I Origins. The film portrays the story of a molecular scientist who is looking to dispel Intelligent Design by noting milestones of optical evolution.
It may sound heavy, but there's even a love story throw in there to add a bit of drama to the mix. Pitt talked to Vulture about his role as Ian Gray and how he got into character for the sci-fi movie.
He said, "Character work, for me, is the same … but it's different? [Laughs.] I get really into research. I know people say that, but I'm really into research."
For this particular film, he even head to Johns Hopkins University to really get into the role he was portraying.
"I watched every Richard Dawkins lecture that I could. I've read a little bit of his books. And I spent a little bit of time in a lab with Brit [Marling] and Mike [Cahill, the film's director] at John Hopkins Medical Research Lab in Baltimore. There, I was able to hang with scientists," explained the 33-year-old actor.
For Pitt, the temptations of doing a more mainstream film like the Marvel franchise is definitely there, but he is not easily swayed.
"…certainly I've been offered something like that many times in my career. Maybe it wasn't the right project. I think actors have a lot more power than maybe they let on to. I think it's okay to say no to things. The way you explained it, it sounds like the actors are being plucked out and they don't have a decision," said Pitt. "The truth is they do have a decision. At the end of the day, I don't judge people for doing that or not, to be real. I'm just trying to do things that interest me. I get off on doing things that haven't been done. I like going to my job every day and feeling like I'm doing something important."
While he isn't donning a cape anytime soon, Pitt did enjoy his three-episode arc on Hannibal.
He explained the reasons why he took the role, "I got call and they were like, 'Do you want to do a thing on Hannibal?' And I wasn't familiar with the show. I researched the show a little bit. I saw the main character [played by] Mads Mikkelsen, and he's amazing. Hannibal had that going for it. The other thing was Bryan Fuller. He was like, 'Do what you want. We're so happy if you say yes. Stay for awhile or come in and leave.' Then they told me it was a character who cuts his own face off and feeds it to the dogs. And I was like, 'Sign me up.'"
I, Origins opened nationwide on July 18.
Latest Videos
http://www.dailyactor.com/wp-content/uploads/2014/09/audtion-tapes-robin-wright-and-h.jpg
Audition Tapes: Robin Wright and Haley Joel Osment Audition with Tom Hanks for 'Forrest Gump'
Check out Robin Wright auditioning for the role of Jenny from Forest Gump opposite Tom Hanks. Interestingly enough, Hanks doesn't quite have Gump's southern drawl down just yet while the other actors audition with him. In fact, Hanks would base Gump's voice on the voice of Michael Conner Humphreys, who played the young Forrest and […]
http://www.dailyactor.com/2014/09/audtion-tapes-robin-wright-haley-joel-osment-tom-hanks-forrest-gump/
http://www.dailyactor.com/wp-content/uploads/2014/08/bryan-cranston-emmy-award-speech.jpg
Watch: Bryan Cranston's Emmy Award Speech: "I love to act. It is a passion of mine and I will do it until my last breath."
The Emmy Awards weren't the most exciting awards show this year but with Bryan Cranston winning for Outstanding Actor in a Drama for Breaking Bad, we at least got to hear one heck of a fantastic acceptance speech. "I was a kid who always looked for the shortcut," he said. "I did happen to stumble […]
http://www.dailyactor.com/2014/08/watch-bryan-cranston-and-aaron-pauls-emmy-award-speeches/
http://www.dailyactor.com/wp-content/uploads/2014/08/audition-tapes-gerard-butler-aud.jpg
Audition Tapes: Gerard Butler Auditions for 'Dracula 2000′
Check out Gerard Butler auditioning for the role of Dracula in the movie, Dracula 2000. The film, about a group of thieves who break into a chamber expecting to find paintings, but instead find Dracula himself, also starred Christopher Plummer, Jonny Lee Miller and Nathan Fillion. Bulter has some sweet rock star hair, huh?
http://www.dailyactor.com/2014/08/audition-tapes-gerard-butler-dracula-2000/
http://www.dailyactor.com/wp-content/uploads/2014/08/interview-matt-dillon-and-carla.jpg
Interview: Matt Dillon and Carla Gugino Talk 'Wayward Pines'
FOX has a new limited-series that's got a terrific cast and interesting premise. It's called Wayward Pines and stars Matt Dillon, Carla Gugino, Melissa Leo, Toby Jones, Terrance Howard, Juliette Lewis, Tim Griffin and Shannyn Sossamon. The show, whose pilot was directed by M. Night Shyamalan, is about a Secret Service agent (Dillon) goes to […]
http://www.dailyactor.com/2014/08/interview-matt-dillon-carla-gugino-wayward-pines-comic-con/
http://www.dailyactor.com/wp-content/uploads/2014/08/interview-wayward-pines-stars-ti.jpg
Interview: 'Wayward Pines' Stars Tim Griffin and Shannyn Sossamon on the Show, Their Characters and More!
Griffin and Sossamonwere at Comic-Con where they sat in on some roundtable interviews to talk about the show.
http://www.dailyactor.com/2014/08/interview-wayward-pines-stars-tim-griffin-shannyn-sossamon-comic-con/