The Difference Between Acting and Being an Actor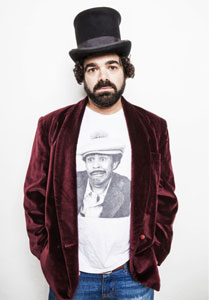 Written by Rob Adler
Every year, hundreds of trained actors move to Los Angeles from various cities around the country after finishing their BFA or MFA Training. Brimming with talent honed in the world's foremost drama schools, many dive into Hollywood and belly flop.
Actor training programs are providing their actors with a strong foundation of tools, but aren't necessarily teaching them the real world, 21st century techniques to succeed in Hollywood. They don't teach the nuances of commercial auditions, what to do in your trailer with five hours of down time, how cameras work, how to work the camera, the difference between a valuable Equity waiver experience and a waste of time, how to realistically budget your money and on and on and on.
So, with that in mind, here are some tips and tricks based on my experience as a working actor, teacher and director in Hollywood:
The business of acting is just as important as the art of acting.
Hollywood is a multi-billion dollar industry. There are many businesses in that industry. Begin to think like a small business owner who also has to handle the marketing, accounting, brand/reputation management and publicity. The sooner you accept that you are starting a business in the "industry", the sooner you can get off of the bench and into the game. While most people feel like they know popular celebrities like Oprah, Angelina Jolie, Cameron Diaz, or Kerry Washington,., the truth is we know their brand. Their hearts and souls remain their own.
Your personality plus your image equals your brand (or type).
When I attended the Theatre School at DePaul, I was repeatedly cast as 60 year-old men. While I learned how to create a detailed and truthful character, I wasn't taught how the camera would actually see me or how to figure out my type. I suggest that young actors first identify a few working actors they resemble, e.g. height, weight, energy, etc. This will help you learn your brand and plan your marketing. For example, I have a student who is consistently called "Chandler" because he reminds people of Matthew Perry's character from Friends. Armed with that information, he knows his type and can position himself as a go to option for casting directors looking for a Matthew Perry type.
Second, trace your lineage from the past to the present with you as the next member of that legacy. For example, Fatty Arbuckle to John Belushi to Jack Black or Walter Matthau to Phillip Seymour Hoffman to me or maybe Jimmy Stewart to Tom Hanks to you? Who are you going to grow into, what gap do you fill, who are all the actors in history who's careers you could have had if you were born at a different time? By knowing the shoes you hope to fill, you'll have a better idea of your specific type and the path you need to follow.
Cash is critical
Headshots, actor submission sites, classes and your SAG-AFTRA card all cost money. Not to mention rent, food, gas, car insurance and the not too occasional parking ticket. Establish a sold foundation with a source of income and a base of operations so you'll be less emotionally dependent on "booking", which subsequently will allow you to be free and unfettered, putting you in the best position to actually book a job.
Find a coach
That's right. Your training doesn't end just because you have your degree. Look for a class that will build on your existing toolbox and improve your ability to stay relaxed and spontaneous in front of the lens and will teach you cutting edge techniques for the camera so your auditions pop and well-prepared performances look alive and unrehearsed.
It's a business of relationships.
Today's casting assistant is tomorrow's executive producer. While you may not book this job, you may begin a relationship that enables your work down the line. Be kind. Be patient. Help people. When I first moved to LA, I was in the checkout line at IKEA buying items to furnish my apartment when I met someone from Chicago (where I studied). I befriended this person who later interned at a casting office and is now running their own casting office, which is one of the biggest in Hollywood.
Working in Hollywood is a marathon, not a sprint, but the tips I've provided can help you get off to a running start.
Rob Adler coaches for companies like ABC/Disney and Lionsgate and is on the faculty at the University of Southern California. He is a working actor, director, teacher and the founder of the AdlerImprov Studio in Hollywood, which specializes in helping actors get out of their head and bring spontaneity, presence and play to scripted TV and film scenes.
http://www.dailyactor.com/wp-content/uploads/2015/01/watch-al-pacino-talks-the-humbli.jpg
Watch: Al Pacino Talks 'The Humbling' and His Extraordinary Career
In this conversation with Al Pacino talks about his role in The Humbling -- including working with Greta Gerwig -- and his historic acting career
http://www.dailyactor.com/2015/01/watch-al-pacino-extraordinary-career/
http://www.dailyactor.com/wp-content/uploads/2015/01/watch-oscar-nominee-steve-carell.jpg
Watch: Oscar Nominee Steve Carell Talks Improv, Auditioning for 'The Office' and 'Foxcatcher'
Carell talks about his entire career as an actor, including his background in improv, how he landed the Michael Scott role on The Office, and Foxcatcher
http://www.dailyactor.com/2015/01/oscar-nominee-steve-carell-improv-auditioning-for-the-office-foxcatcher/
http://www.dailyactor.com/wp-content/uploads/2015/01/ethan-hawke-ellar-coltrane-boyhood.jpg
Ethan Hawke Calls 'Boyhood' the "most special endeavor of my life"
Ethan Hawke is riding high with his fourth Oscar nomination for the Richard Linklater-directed Boyhood. In a recent "Ask Me Anything" on Reddit, the 44-year-old actor gave some thoughtful insight into his career and the 12-year creative endeavor that became the biggest film of the Oscar season. When asked what was the most difficult thing about […]
http://www.dailyactor.com/2015/01/ethan-hawke-boyhood-reddit-amaife/
http://www.dailyactor.com/wp-content/uploads/2015/01/martha-plimpton-a-delicate-balance.jpg
Martha Plimpton Takes a Refreshing Approach to a Long-Lasting Career
Martha Plimpton is an actress who enjoys the work, she's not in it for the fame. The proof is in her continually excellent work that she is doing on-screen and on the stage. She's currently starring in A Delicate Balance on Broadway. It's the audience who gives her the ultimate thrill. "I try to get […]
http://www.dailyactor.com/2015/01/martha-plimpton-long-lasting-career/
http://www.dailyactor.com/wp-content/uploads/2015/01/watch-michael-keaton-talks-candi.jpg
Watch: Michael Keaton Talks Candidly About His Career and His Approach to Acting in 'Birdman'
In this nearly 90 minute conversation, Michael Keaton is his usual affable self but is also remarkably candid about his career and his approach to acting.
http://www.dailyactor.com/2015/01/michael-keaton-career-approach-to-acting-birdman/