Auditioning Nerves? Let's Get Rid of Them!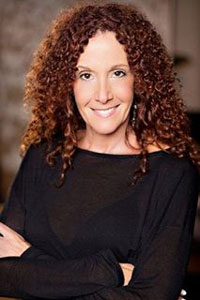 Written by Shari Shaw
You've got a lot of nerve! 
One of the biggest challenges actors face is overcoming nerves in the audition room. In the martial arts, we are taught to use our opponent's strength to our advantage. The same goes for audition nerves. Your nerves must motivate you to take the necessary steps to relax, understand your character and know your intention in your audition scene.This will give you all the confidence and power you need to beat your nerves and banish them forever.
When you feel that warning signal of nerves – the fluttery stomach, the headache, shortness of breath, the confusion and fear, the lack of confidence – take a moment andbreathe. As long as it takes to calm you. Breathing relieves tension; it oxygenates your body and calms your mind.  It centers you and reconnects you to your body and gets you out of your head. Breathing allows you to be vulnerable so you can be more accessible to your thoughts and emotions.  Breathing and relaxation is the first, and most organic, line of defense against nerves.
Then, know your character by creating your character biography.  Be imaginative, sincere and honest. Pick life-changing events from your character's childhood, young adult years and the present: a fight, a rejection, a triumph, a broken heart. Write these events, results and emotionsdown. Explore them, feel them, know them inside and out.  Be creative and detailed.  Combine real events from your own life for a deeper understanding of your character and a stronger connection to it. Knowing your character allows you to live that character. Knowledge is power – in this case, power over your nerves.
Finally, decide your intention, your driving force within the scene. Chose what your character wants and how to go about getting it.  Set-up at least three specific tactics to achieve your intention using verbs and adverbs; 'I want revenge'. 'I need to break the bad news to her', 'I will act aggressively or playfully or mysteriously in order to do that'.
Armed with these three simple but powerful steps, you will gain all the confidence you need to overcome your nerves;to be totally present and at your best in the audition room.You will be too actively giving and doing to let insecurities and people-pleasing negativity take over.
Additional tips:
If you have trouble making confident eye contact with the reader, substitute who you are speaking to.
If you have shaky hands, carry something with weight, like an iPad.
If your voice is wobbly, throw in a little laugh to relieve the anxiety.
But the biggest nerve-buster is confidence. Relaxing, knowing your character and your intention will give you that confidence. Embrace the power that comes from it. Good luck.  And breathe.
Combining principles and techniques learned from legendary coaches Lee Strasberg, Peggy Fuery, and John Lehne, years of on-camera experience as a working actor, more than 10 years as an acting coach, her own inspiring, high-energy personality, along with a remarkable talent for spot-on insights and analyses to adjust and fix an actor's work, Shari Shaw has created an acclaimed approach to training today's actors for TV, film and stage. She has also successfully translated these techniques into a focused, success-oriented approach to coaching Business Executives and all types Public Speakers and Performers. In November, Shari will direct the NBC Universal Showcase at the Renberg Theatre.
http://www.sharishaw.com | Follow Shari on Facebook & Twitter
Latest Videos
http://www.dailyactor.com/wp-content/uploads/2014/10/alex-sharp-curious-incident-of-the-dog.jpg
Alex Sharp Talks About His Broadway Debut in 'The Curious Incident of the Dog in the Night-Time' (video)
Alex Sharp went from working in a call-center and renovating houses to going to Julliard. And now, he's starring in one of the most talked about shows of the season, The Curious Incident of the Dog in the Night-Time. Check out this great, inspiring video!
http://www.dailyactor.com/2014/10/alex-sharp-broadway-debut-the-curious-incident-of-the-dog-in-the-night-time-video/
http://www.dailyactor.com/wp-content/uploads/2014/10/Its-only-a-play.jpg
Watch a Scene From Terrance McNally's, 'It's Only a Play', Featuring Nathan Lane and Micah Stock
Here's a quick scene from Terrance McNally's It's Only a Play, currently on Broadway at the Schoenfeld Theater. In this scene, Nathan Lane and Micah Stock meet for the first time. The show, about the opening night of a new play, also stars Matthew Broderick, Stockard Channing, F. Murray Abraham, Rupert Grint and Megan Mullally.
http://www.dailyactor.com/2014/10/watch-a-scene-terrance-mcnally-its-only-a-play-nathan-lane-micah-stock/
http://www.dailyactor.com/wp-content/uploads/2014/10/birdman-director-alejandro-g-ina.jpg
'Birdman' Director Alejandro G. Iñárritu Narrates a Scene from the Film Featuring Michael Keaton and Edward Norton
Director Alejandro G. Iñárritu narrates a scene from Birdman or The Unexpected Virtue of Ignorance that features stars Michael Keaton and Edward Norton. The film is wonderful and if it's playing in your town, definitely check it out!
http://www.dailyactor.com/2014/10/birdman-director-alejandro-g-inarritu-michael-keaton-edward-norton/
http://www.dailyactor.com/wp-content/uploads/2014/10/the-cast-of-mad-men-on-the-final.jpg
The Cast of 'Mad Men' on the Final Season and More
Though the AMC television series Mad Men might not carry the same cultural weight that it did a few years ago (splitting your final season over two years might do that to you), the second half of the show's final season is expected to be full of powerful performances from its ensemble cast. With the […]
http://www.dailyactor.com/2014/10/cast-of-mad-men-final-season/
http://www.dailyactor.com/wp-content/uploads/2014/10/behind-the-scenes-of-a-sex-scene.jpg
Behind the Scenes of a Sex Scene with Patrick Wilson, Brooklyn Decker and Director Joe Carnahan
Director Joe Carnahan is giving viewers an inside look at what it is like to film a big screen Hollywood sex scene, as confirmed by Gawker. Carnahan released a brief video clip taken from the set of his latest film Stretch starring supermodel and actress Brooklyn Decker and Patrick Wilson. The video showcases the two […]
http://www.dailyactor.com/2014/10/behind-the-scenes-of-a-sex-scene-patrick-wilson-brooklyn-decker-director-joe-carnahan/