Dave Franco on Following His Older Brother's Career Path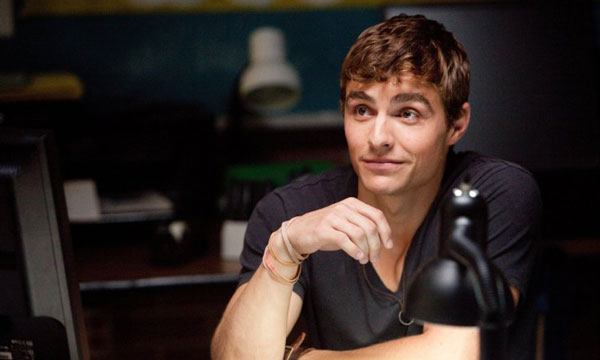 While Dave Franco will probably always be known as James Franco's less-famous younger brother, he's certainly no Frank Stallone. Dave Franco has appeared in a number of acclaimed films, such as Greenberg, Now You See Me, and The Lego Movie, and fan favorite comedies like Superbad, 21 Jump Street, Warm Bodies, and Neighbors. In a conversation with The Daily Beast, Franco spoke about what he's learned from his older brother's missteps and why he enjoys collaborating with both his friends and friends of his older brother.
Funnily enough, though James Franco is the better known of the brothers and the more acclaimed, Dave Franco hasn't appeared in as many bad films as his older brother like Your Highness, Annapolis, and Flyboys. When asked if he has learned anything from his older brother's mistakes, Dave Franco responded with a laugh, "The biggest thing I've taken away from my brother's career, and just from being able to ask him questions and lean on him and pick his brain, is being patient and waiting for roles that I really love. It's a hard thing to do when you're first starting out because you're not getting a lot of offers thrown your way, so what I did was I started creating things for myself by making videos for Funny or Die. It allowed me to be patient and wait for parts I wanted, and in the meantime, I was happy doing these short films with my best friend that I grew up with where we had full creative control. Making a short video where me and Christopher Mintz-Plasse say how much we want to have sex with each other was a nice luxury to have."
In fact, Franco's first movie role was in his friend Mintz-Plasse's brealthrough movie Superbad. Dave Franco played the soccer player who pees his pants, although he admits that wasn't the role he initially wanted. He explains, "I got the part in Superbad while I was still in college [at USC], and at the time, I'd done an episode of 7th Heaven. I remember reading that script and, although I was green at the time and had no idea what the hell I was doing, I could recognize it was a great script. I auditioned for the role of the bully that spits on Jonah [Hill] at the beginning of the movie, but I guess the kid who pisses his pants seemed like the more fitting role for me."
By the time he was cast in Neighbors — which was produced by Evan Goldberg and Seth Rogen, who wrote Superbad — Dave Franco felt more comfortable with throwing his weight around when he wasn't thrilled with his small part. He explains, "They claim that they originally wrote the part with me in mind, which was very flattering, and when I read the script for the first time, there wasn't a ton for my character to do—he was a generic frat guy who blended into the background. So I had a meeting with [Seth and Evan] and was honest about how I felt, and they're the most amazing collaborators in the world, so they said, 'What do you want to do with the part?' and literally two days later, they sent me a new draft of the script incorporating everything we talked about, and I said, 'I'm one hundred percent in.' The reason why these guys are so successful is because they have no egos, and specifically tailor the parts for the actor."
Latest Videos
http://www.dailyactor.com/wp-content/uploads/2014/08/bryan-cranston-emmy-award-speech.jpg
Watch: Bryan Cranston's Emmy Award Speech: "I love to act. It is a passion of mine and I will do it until my last breath."
The Emmy Awards weren't the most exciting awards show this year but with Bryan Cranston winning for Outstanding Actor in a Drama for Breaking Bad, we at least got to hear one heck of a fantastic acceptance speech. "I was a kid who always looked for the shortcut," he said. "I did happen to stumble […]
http://www.dailyactor.com/2014/08/watch-bryan-cranston-and-aaron-pauls-emmy-award-speeches/
http://www.dailyactor.com/wp-content/uploads/2014/08/audition-tapes-gerard-butler-aud.jpg
Audition Tapes: Gerard Butler Auditions for 'Dracula 2000′
Check out Gerard Butler auditioning for the role of Dracula in the movie, Dracula 2000. The film, about a group of thieves who break into a chamber expecting to find paintings, but instead find Dracula himself, also starred Christopher Plummer, Jonny Lee Miller and Nathan Fillion. Bulter has some sweet rock star hair, huh?
http://www.dailyactor.com/2014/08/audition-tapes-gerard-butler-dracula-2000/
http://www.dailyactor.com/wp-content/uploads/2014/08/interview-matt-dillon-and-carla.jpg
Interview: Matt Dillon and Carla Gugino Talk 'Wayward Pines'
FOX has a new limited-series that's got a terrific cast and interesting premise. It's called Wayward Pines and stars Matt Dillon, Carla Gugino, Melissa Leo, Toby Jones, Terrance Howard, Juliette Lewis, Tim Griffin and Shannyn Sossamon. The show, whose pilot was directed by M. Night Shyamalan, is about a Secret Service agent (Dillon) goes to […]
http://www.dailyactor.com/2014/08/interview-matt-dillon-carla-gugino-wayward-pines-comic-con/
http://www.dailyactor.com/wp-content/uploads/2014/08/interview-wayward-pines-stars-ti.jpg
Interview: 'Wayward Pines' Stars Tim Griffin and Shannyn Sossamon on the Show, Their Characters and More!
Griffin and Sossamonwere at Comic-Con where they sat in on some roundtable interviews to talk about the show.
http://www.dailyactor.com/2014/08/interview-wayward-pines-stars-tim-griffin-shannyn-sossamon-comic-con/
http://www.dailyactor.com/wp-content/uploads/2014/08/interview-m-night-shyamalan-talk.jpg
Interview: M. Night Shyamalan Talks 'Wayward Pines' and Why He Expanded a Young Actors Role on the Show
I talked to Shyamalan at Comic-Con in a roundtable interview where he talked about the cast, what he learned from working in TV and how young actor Charlie Tahan started out with a small part but as the story grew, so did his role.
http://www.dailyactor.com/2014/08/interview-m-night-shyamalan-wayward-pines-comic-con/