'Twilight' Star Robert Pattinson Is Ready to Put His Paparazzi Days Behind Him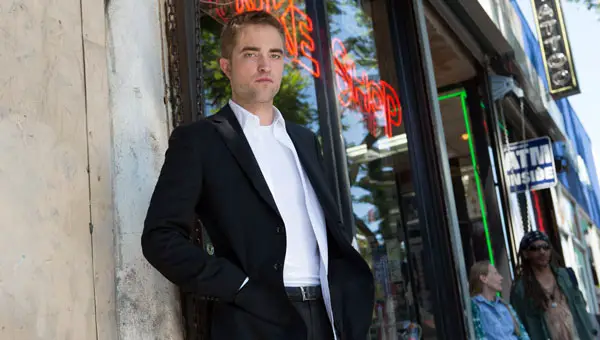 Robert Pattinson has been more famous for his former relationship with Twilight co-star Kristen Stewart than he's been for his acting career. The 28-year-old actor is trying to change all of that.
He recently shared with the Associated Press, "I'm just trying to not be in stupid gossip magazines, basically, and I think the best way to do it is never be photographed ever. As I get older, I just get more and more and more self-conscious about getting photographed. I don't know why. I've done it too many times and now I feel like everyone can see through me."
Pattinson was at the 2014 Cannes Film Festival to promote two films, The Rover and Maps to the Stars. The movies are a part of his new strategy as an actor — he's choosing projects by the director.
"I sort of had a bit of a list," he said. "The things I'm going to do next I've said yes to them before I've even seen a script."
Pattinson is finding that the strategy has been working well for him
He explained, "It takes so much of the responsibility off you. I don't like the idea of trying to make movies as, like, a vehicle. Also, I don't really know who my audience is. I don't know if I have an audience. Outside of Twilight, I don't know."
The Cosmopolis actor loves that his work in the thriller, The Rover, is requiring him to be more physical with his acting.
"I had done so many parts where I was super still – like the whole of Twilight," Pattinson said. "It's so restrictive. You do something where you have blood all over your face, you can't be expected to fit into any kind of mold."
It really has allowed his confidence to grow as an actor, but he still has a good sense of humor about his talent.
He joked, "I'm very, very good at lower expectations. Lower expectations and over-deliver."
http://www.dailyactor.com/wp-content/uploads/2015/02/Larry-David.jpg
Larry David on Who he Wanted to Star in his Broadway Play 'Fish in the Dark': "Anybody but me"
"It's one of the reasons I didn't like acting. I don't like not being able to interject" – Larry David on acting with a script Who doesn't like Larry David? Well, to be honest, Larry David probably doesn't like Larry David. In fact, David didn't even want to cast himself in the lead of […]
http://www.dailyactor.com/2015/02/larry-david-on-who-he-wanted-to-star-broadway-play-fish-in-the-dark/
http://www.dailyactor.com/wp-content/uploads/2015/02/Helen-Mirren-The-Queen.jpg
Helen Mirren on Winning an Oscar: "It's an indescribable moment"
"It's hard to say, because you don't know what would have happened if you hadn't won" - Helen Mirren When Asked If Winning an Oscar Changed Her Career
http://www.dailyactor.com/2015/02/helen-mirren-on-winning-an-oscar/
http://www.dailyactor.com/wp-content/uploads/2015/02/anna-chlumsky-james-earl-jones.jpg
Anna Chlumsky on Her Broadway Debut: "For me, it was an opportunity to go in the direction that I hadn't played in a while"
"I think my personality lends itself to ensembles" - Anna Chlumsky
http://www.dailyactor.com/2015/02/anna-chlumsky-broadway-debut-ensemble/
http://www.dailyactor.com/wp-content/uploads/2015/02/joanne-froggatt-downton-abbey.jpg
'Downton Abbey' Star Joanne Froggatt on Creating Her Own Backstory and How She's "Not a Big-Budget Hollywood Type"
"They want the model type, classically beautiful, and I'm not" - Joanne Froggatt on Working in Hollywood
http://www.dailyactor.com/2015/02/downton-abbey-star-joanne-froggatt-character-backstory-hollywood/
http://www.dailyactor.com/wp-content/uploads/2015/01/al-pacino-the-humbling.jpg
Al Pacino on Acting: "It becomes such a part of your nature you rarely ever think about quitting"
After working infrequently in film over the last decade, Al Pacino appears in several films released in 2015, including The Humbling, an indie drama directed by Barry Levinson.
http://www.dailyactor.com/2015/02/al-pacino-on-acting-it-becomes-such-a-part-of-your-nature/