'Twilight' Star Robert Pattinson Is Ready to Put His Paparazzi Days Behind Him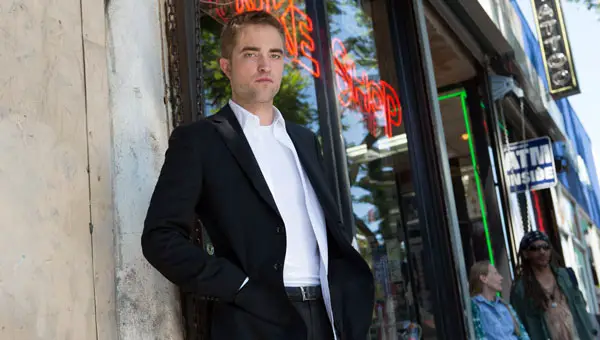 Robert Pattinson has been more famous for his former relationship with Twilight co-star Kristen Stewart than he's been for his acting career. The 28-year-old actor is trying to change all of that.
He recently shared with the Associated Press, "I'm just trying to not be in stupid gossip magazines, basically, and I think the best way to do it is never be photographed ever. As I get older, I just get more and more and more self-conscious about getting photographed. I don't know why. I've done it too many times and now I feel like everyone can see through me."
Pattinson was at the 2014 Cannes Film Festival to promote two films, The Rover and Maps to the Stars. The movies are a part of his new strategy as an actor — he's choosing projects by the director.
"I sort of had a bit of a list," he said. "The things I'm going to do next I've said yes to them before I've even seen a script."
Pattinson is finding that the strategy has been working well for him
He explained, "It takes so much of the responsibility off you. I don't like the idea of trying to make movies as, like, a vehicle. Also, I don't really know who my audience is. I don't know if I have an audience. Outside of Twilight, I don't know."
The Cosmopolis actor loves that his work in the thriller, The Rover, is requiring him to be more physical with his acting.
"I had done so many parts where I was super still – like the whole of Twilight," Pattinson said. "It's so restrictive. You do something where you have blood all over your face, you can't be expected to fit into any kind of mold."
It really has allowed his confidence to grow as an actor, but he still has a good sense of humor about his talent.
He joked, "I'm very, very good at lower expectations. Lower expectations and over-deliver."
Latest Videos
http://www.dailyactor.com/wp-content/uploads/2014/07/bill-hader.jpg
Bill Hader: "I kind of fell into acting" (video)
Bill Hader, starring in the soon to be released The Skeleton Twins, talks about the film and how he fell into acting and then got "crazy lucky" in this quick video from USA Today. Share on Tumblr
http://www.dailyactor.com/2014/07/bill-hader-fell-into-acting-video/
http://www.dailyactor.com/wp-content/uploads/2014/07/director-john-carney-narrates-a.jpg
Director John Carney Narrates a Scene from 'Begin Again' Starring Kiera Knightley and Mark Ruffalo
Director John Carney (Once) narrates a scene from his new film, Begin Again. Starring Keira Knightley and Mark Ruffalo, the scene shows the first time the two characters meet. I haven't seen it yet but I've heard it's great.
http://www.dailyactor.com/2014/07/begin-again-scene-director-john-carney-keira-knightley-mark-ruffalo/
http://www.dailyactor.com/wp-content/uploads/2014/07/holler-if-you-hear-me-gma.jpg
Watch the Cast of Broadway's 'Holler If You Hear Me' Perform 'California Love' on GMA
The cast of Broadway's newest musical, Holler If You Hear Me with music from Tupac Shakur, performed on Good Morning America this morning. Singing 'California Love', the cast (including the teriffic Christopher Jackson – read our interview here), show why they're the most energetic and inspiring group of actors on Broadway. Holler If Ya Hear [...]
http://www.dailyactor.com/2014/07/watch-cast-broadways-holler-hear-perform-california-love-gma/
http://www.dailyactor.com/wp-content/uploads/2014/07/behind-the-scenes-of-dawn-of-the.jpg
Behind the Scenes of 'Dawn of the Planet of the Apes' with Performance Capture Actor Terry Notary
Actor Terry Notary is 1 of 5 actors playing the apes in the new Dawn of the Planet of the Apes. "When you see armies of apes," he says, that's "five of us." Check out the video where you can watch his performance capture work.
http://www.dailyactor.com/2014/07/dawn-planet-apes-performance-capture-actor-terry-notary/
http://www.dailyactor.com/wp-content/uploads/2014/07/melissa-mccarthy-daily-show.jpg
Melissa McCarthy and John Stewart Talk About Terrible Commercial Auditions on 'The Daily Show'
Melissa McCarthy stopped by The Daily Show last week to plug about her new movie, Tammy. She talked about how she loved working with her husband, Ben Falcone (director of Tammy) and then segued into talking about some horrible working situations. The always hilarious McCarthy then started to tell host John Stewart about a particular [...]
http://www.dailyactor.com/2014/07/melissa-mccarthy-john-stewart-commercial-auditions-the-daily-show/