Blair Underwood Takes on 'Othello' This Summer at San Diego's Old Globe Theatre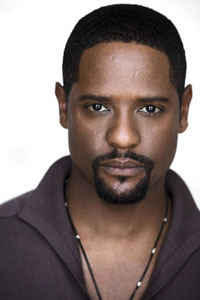 Blair Underwood—who most recently made his Broadway debut in the role of Stanley in Tennessee Williams's A Streetcar Named Desire — will star in the title role of Shakespeare's classic tragedy Othello, the first show of San Diego's Old Globe Summer Shakespeare Festival.
Joining him and also making their Globe debuts are the previously announced Emmy Award winner Richard Thomas ("The Americans," "The Waltons") as Iago and Kristen Connolly ("House of Cards," The Cabin in the Woods) as Desdemona.
Underwood starred in Measure for Measure with Lisa Gay Hamilton and Kevin Kline for the 1993 summer season at the New York Shakespeare Festival (aka Shakespeare in the Park). Richard Thomas and Kristen Connolly continue collaborations with Old Globe Artistic Director Barry Edelstein that began in New York: Thomas starred in Edelstein's critically acclaimed production of Timon of Athens at The Public Theater in 2011, and Connolly in three Shakespeare plays that Edelstein helped produce at The Public.
Performances run June 22 – July 27, with Opening Night on Saturday, June 28 at 8:00 p.m.
Tickets to the Globe's 2014 Summer Season are currently available by subscription only, and prices range from $92 to $332. Subscription packages may be purchased online at www.TheOldGlobe.org, by phone at (619) 23-GLOBE, or by visiting the box office.
http://www.dailyactor.com/wp-content/uploads/2015/05/Caitriona-Balfe-Outlander.jpg
Outlander's Caitriona Balfe On The Emotional Toll of Filming Violent Scenes
"Having to put yourself in that place is tough. To sit in that emotional space, especially when you're doing it day after day." - Caitriona Balfe
http://www.dailyactor.com/2015/05/outlander-catriona-balfe-emotional-toll-of-filming-violent-scenes/
http://www.dailyactor.com/wp-content/uploads/2015/05/Chrissie-Fit.jpg
Chrissie Fit on How She Landed Her Role in 'Pitch Perfect 2′
"I remember getting the audition and being like, "This might not happen," just because it is such a massive movie." - Chrissie Fit
http://www.dailyactor.com/2015/05/chrissie-fit-on-how-she-landed-her-role-in-pitch-perfect-2/
http://www.dailyactor.com/wp-content/uploads/2015/05/Sam-Elliott.jpg
Sam Elliot on How he "F–ked" Himself Out of a Career as a Lead Actor
The rugged Sam Elliot has most often cast in character actor roles throughout his long career in film, though the 70 year-old Elliot thinks it wasn't always meant to be that way.
http://www.dailyactor.com/2015/05/sam-elliot-on-how-he-f-ked-himself-out-of-a-career-as-a-lead-actor/
http://www.dailyactor.com/wp-content/uploads/2015/05/Anna-Kendrick-Pitch-Perfect-2.jpg
Anna Kendrick Talks Hollywood and its Gender Bias
"As an actress you're perpetually about to be unemployed." - Anna Kendrick
http://www.dailyactor.com/2015/05/anna-kendrick-talks-hollywood-and-its-gender-bias/
http://www.dailyactor.com/wp-content/uploads/2015/05/tom-hardy-mad-max-fury-road.jpg
Tom Hardy on Fame, Acting School, and His 'Mad Respect' for Michael Fassbender
"Do what you love doing, do it well—everything should fit into place." - Tom Hardy
http://www.dailyactor.com/2015/05/tom-hardy-fame-acting-school-michael-fassbender/