Robert Wagner Thinks "It's Very Difficult" for Young Actors Today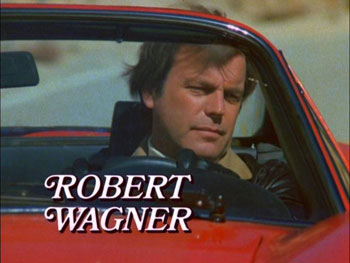 TV and film star
Robert Wagner
recently turned eighty-four, and though his output has slowed since he headlined television series in the 1960s and 1970s, he still remains popular for his large body of work and his scandalous past. Though much of it did not leak out until his 2008 autobiography, Wagner was a Hollywood ladies' man who romanced some of the most notable starlets of his era — including
Joan Crawford
,
Elizabeth Taylor
, and
Anita Ekberg
— and also faced controversy after the 1981 drowning death of his then-wife,
Natalie Wood
. In other words, Wagner would have been the focus of tabloid headlines if his glory days were today instead of decades ago. In fact, in an interview with
Fox News
to promote his new book
You Must Remember This: Life and Style in Hollywood's Golden Age
, Wagner spoke about why he thinks actors have it harder these days both professionally and personally.
Though few actors are nostalgic for the heavy-handed "contract player system" of previous decades, Wagner points out that it served as effective way for young actors to get regular work. He explains, "I think it's very difficult of young actors today. When I started Columbia had maybe 25 young people under contract. Warner's maybe had 50, Metro had 50. Fox had 40. There were all of these young actors in town trying desperately to get into the movies, trying to get under contract and have a studio groom them and put them in movies. Today for a young actor it's difficult. They have to find a manager or somebody who's going to be able to make a movie and that's difficult to do because of the financing, and taking a chance on a new actor, and then following that up with another actor. It's very, very difficult for these young actors today."
Of course, Wagner admits that the system also helped protect young actors from bad publicity. He recalls, "You were protected by people in the studio. You were not bombarded by paparazzi and people running after you, trying to get you in a compromising position, and if they did, sometimes it could be taken care of, sometimes it couldn't. It wasn't the intensity that it was now. You go outside with your kids and they're all over you. It's very difficult to go to the supermarket. When I was starting off I could go shopping, I could to to a supermarket, get my own clothes. I think it's very difficult for stars of today to do that."
Latest Videos
http://www.dailyactor.com/wp-content/uploads/2014/11/sag-foundation-conversation-with.jpg
SAG Foundation Conversation with the Cast of NBC's 'Marry Me'
Earlier this month NBC put in an order for five additional episodes of its freshman romantic comedy series, Marry Me. While that isn't exactly the shot of confidence that a full-season renewal provides, it's enough to keep fans of the comedy — which is about an engaged couple who are determined to get married despite […]
http://www.dailyactor.com/2014/11/conversation-cast-of-nbc-marry-me-casey-wilson-ken-marino/
http://www.dailyactor.com/wp-content/uploads/2012/12/michael-caine.jpg
Michael Caine Talks About Acting With Your Eyes and Does an Amazing Cold Read of a Script
This week acting legend Michael Caine appears in his sixth film directed by Christopher Nolan, Interstellar. In an interview clip from The New York Times that was shot around the release of the last movie Caine worked on with Nolan, The Dark Knight Rises, reporter Melena Ryzik spoke to Caine about his six-decade career. In […]
http://www.dailyactor.com/2014/11/michael-caine-acting-with-your-eyes-cold-read-of-a-script/
http://www.dailyactor.com/wp-content/uploads/2014/11/director-dan-gilroy-narrates-a-s.jpg
Director Dan Gilroy Narrates a Scene from 'Nightcrawler' Featuring Jake Gyllenhaal and Rene Russo
Nightcrawler is easily one of the best movies of the year and its star, Jake Gyllenhaal, is outstanding. Definitely check this out when you have a chance. In the above clip, writer/director Dan Gilroy narrates a sequence from the film that features Gyllenhaal and Rene Russo. He talks about giving Gyllenhaal a small piece of […]
http://www.dailyactor.com/2014/11/director-dan-gilroy-narrates-a-scene-nightcrawler-jake-gyllenhaal-rene-russo/
http://www.dailyactor.com/wp-content/uploads/2014/11/matthew-mcconaughey-talks-losing.png
Matthew McConaughey Talks Losing the Lead Role in 'Bernie' to Jack Black
Though Matthew McConaughey has increased his earned plenty of respect since he started taking on more substantive movie roles in the last few years (with Dallas Buyers Club even earning him an Oscar for Best Actor), one director that always has been a fan of McConaughey is Richard Linklater. Linklater gave McConaughey his first big […]
http://www.dailyactor.com/2014/11/matthew-mcconaughey-talks-losing-the-lead-role-in-bernie-to-jack-black/
http://www.dailyactor.com/wp-content/uploads/2014/11/watch-benedict-cumberbatch-film.jpg
Watch: Benedict Cumberbatch Film the Smaug Motion Capture for 'The Hobbit: The Desolation of Smaug'
Though Peter Jackson's movie adaptations of The Hobbit haven't received the same critical acclaim as his films based on the book's sequel, The Lord of the Rings (turning a 300 page book into 9+ hours of film tends to do that), fans are still eagerly anticipating the release of the final part of The Hobbit […]
http://www.dailyactor.com/2014/11/watch-benedict-cumberbatch-film-smaug-motion-capture-the-hobbit/