Robert Wagner Thinks "It's Very Difficult" for Young Actors Today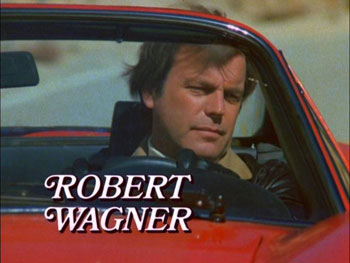 TV and film star Robert Wagner recently turned eighty-four, and though his output has slowed since he headlined television series in the 1960s and 1970s, he still remains popular for his large body of work and his scandalous past. Though much of it did not leak out until his 2008 autobiography, Wagner was a Hollywood ladies' man who romanced some of the most notable starlets of his era — including Joan Crawford, Elizabeth Taylor, and Anita Ekberg — and also faced controversy after the 1981 drowning death of his then-wife, Natalie Wood. In other words, Wagner would have been the focus of tabloid headlines if his glory days were today instead of decades ago. In fact, in an interview with Fox News to promote his new book You Must Remember This: Life and Style in Hollywood's Golden Age, Wagner spoke about why he thinks actors have it harder these days both professionally and personally.
Though few actors are nostalgic for the heavy-handed "contract player system" of previous decades, Wagner points out that it served as effective way for young actors to get regular work. He explains, "I think it's very difficult of young actors today. When I started Columbia had maybe 25 young people under contract. Warner's maybe had 50, Metro had 50. Fox had 40. There were all of these young actors in town trying desperately to get into the movies, trying to get under contract and have a studio groom them and put them in movies. Today for a young actor it's difficult. They have to find a manager or somebody who's going to be able to make a movie and that's difficult to do because of the financing, and taking a chance on a new actor, and then following that up with another actor. It's very, very difficult for these young actors today."
Of course, Wagner admits that the system also helped protect young actors from bad publicity. He recalls, "You were protected by people in the studio. You were not bombarded by paparazzi and people running after you, trying to get you in a compromising position, and if they did, sometimes it could be taken care of, sometimes it couldn't. It wasn't the intensity that it was now. You go outside with your kids and they're all over you. It's very difficult to go to the supermarket. When I was starting off I could go shopping, I could to to a supermarket, get my own clothes. I think it's very difficult for stars of today to do that."
Latest Videos
http://www.dailyactor.com/wp-content/uploads/2014/07/bill-hader.jpg
Bill Hader: "I kind of fell into acting" (video)
Bill Hader, starring in the soon to be released The Skeleton Twins, talks about the film and how he fell into acting and then got "crazy lucky" in this quick video from USA Today. Share on Tumblr
http://www.dailyactor.com/2014/07/bill-hader-fell-into-acting-video/
http://www.dailyactor.com/wp-content/uploads/2014/07/director-john-carney-narrates-a.jpg
Director John Carney Narrates a Scene from 'Begin Again' Starring Kiera Knightley and Mark Ruffalo
Director John Carney (Once) narrates a scene from his new film, Begin Again. Starring Keira Knightley and Mark Ruffalo, the scene shows the first time the two characters meet. I haven't seen it yet but I've heard it's great.
http://www.dailyactor.com/2014/07/begin-again-scene-director-john-carney-keira-knightley-mark-ruffalo/
http://www.dailyactor.com/wp-content/uploads/2014/07/holler-if-you-hear-me-gma.jpg
Watch the Cast of Broadway's 'Holler If You Hear Me' Perform 'California Love' on GMA
The cast of Broadway's newest musical, Holler If You Hear Me with music from Tupac Shakur, performed on Good Morning America this morning. Singing 'California Love', the cast (including the teriffic Christopher Jackson – read our interview here), show why they're the most energetic and inspiring group of actors on Broadway. Holler If Ya Hear [...]
http://www.dailyactor.com/2014/07/watch-cast-broadways-holler-hear-perform-california-love-gma/
http://www.dailyactor.com/wp-content/uploads/2014/07/behind-the-scenes-of-dawn-of-the.jpg
Behind the Scenes of 'Dawn of the Planet of the Apes' with Performance Capture Actor Terry Notary
Actor Terry Notary is 1 of 5 actors playing the apes in the new Dawn of the Planet of the Apes. "When you see armies of apes," he says, that's "five of us." Check out the video where you can watch his performance capture work.
http://www.dailyactor.com/2014/07/dawn-planet-apes-performance-capture-actor-terry-notary/
http://www.dailyactor.com/wp-content/uploads/2014/07/melissa-mccarthy-daily-show.jpg
Melissa McCarthy and John Stewart Talk About Terrible Commercial Auditions on 'The Daily Show'
Melissa McCarthy stopped by The Daily Show last week to plug about her new movie, Tammy. She talked about how she loved working with her husband, Ben Falcone (director of Tammy) and then segued into talking about some horrible working situations. The always hilarious McCarthy then started to tell host John Stewart about a particular [...]
http://www.dailyactor.com/2014/07/melissa-mccarthy-john-stewart-commercial-auditions-the-daily-show/