The 2 Most Important Questions to Ask in a Scene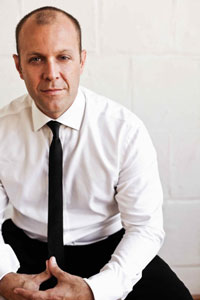 Written by Douglas Taurel
I believe that the two most important questions you must ask yourself when breaking down a scene or a monologue are:
"What does the character want?" and
"Why do they want it?"
If you can always start by answering these two important questions then you are 90 percent towards success in the scene.
By answering these questions you will be more grounded in your work, more truthful and more importantly, more confident. The answers don't have to be perfect, and in many cases you make up the why, but all that matters is that it makes sense with the circumstances of the story and that it exists for you. If it exists for you, it will exist for the audience.
This is true for any scene, whatever the medium, and no matter how big or small. And once the 'what' and 'why' of the the scene are answered, the 'how' takes care of itself. You will know how to fight for what you want once you know what it is you are fighting for, and why you are fighting for it.
Here are two quick examples by one of my favorite playwrights, Tennessee Williams.
In "Kingdom of Earth," there is a character named Chicken who is basically asking for forgiveness from the other character Myrtle. He shares with her that life is hard and to exist in this world, you must be strong to be a man.
Chicken: "I think life just plain don't care about the weak. A man and his life has to be made of the same stuff or one will break and the one that breaks won't be life."
What does he want? He wants forgiveness from her. Remember forgiveness is never self-pity. In life we hate to see self-pity and this is especially true on stage. Always fight for forgiveness. Get the other character to understand and see your point of view. You are right!
Why? Because he has murdered his only son because he was not man enough for this world, as Chicken sees it. In his point of view, his son and his wife will be better off, and he has done them all a great favor.
In "The Glass Menagerie," Tom's last speech is always tricky because you really never know to whom you are speaking. It is up to actors to choose who we are speaking to and to craft the want and why. In playing this role, I always chose to craft that I am speaking to Amanda, my mother.
What do I want? I want her to approve of my decision for leaving Laura and her behind.
Why? If I don't pursue my dreams now, I will never have my freedom and I will die. This is my only chance to save myself and my dreams. Always be selfish!
Once you are clear and specific on what it is you are doing, specifics from your own personal life will begin to affect you and begin to blend into your work. You begin to use yourself and your history to help tell the story of the character. I believe acting is the use of different acting techniques and your own personal experiences to create a sense of truth and reality for the world of your character and for the audience.
An accomplished actor and producer, Douglas Taurel has starred in television roles on Nurse Jackie, Damages, NYC 22, The Americans and Person of Interest. He is active in the independent film scene, where he currently has lead roles in two independent films that will soon be screened in film festivals across the country, "Waystation to the Stars" and "La Croix Rising."
Follow him on Twitter: @DouglasTaurel
http://www.dailyactor.com/wp-content/uploads/2015/03/sally-field-hello-my-name-is-doris.jpg
Sally Field On Improvisation, How She Chooses Her Roles and 'Hello, My Name is Doris'
"There's a dearth of roles for women. I turn down a lot of stuff because there's just nothing in it for me to do." – Sally Field Actress Sally Field put in an appearance at SXSW last week to promote her new film, Hello My Name is Doris. Michael Showalter has directed the movie […]
http://www.dailyactor.com/2015/03/sally-field-improvisation-roles-hello-my-name-is-doris/
http://www.dailyactor.com/wp-content/uploads/2015/03/Will-Ferrell-Get-Hard.jpg
Will Ferrell on His Comedy Roots, 'Get Hard' and His Favorite Roles to Play
Ferrell was on hand to take part in a Q&A and spoke more about how working with Hart came about. When asked if he chooses his projects based on who he wants to work with, or the script itself, Ferrell explained that each project was different.
http://www.dailyactor.com/2015/03/will-ferrell-on-his-comedy-roots-get-hard-and-his-favorite-roles-to-play/
http://www.dailyactor.com/wp-content/uploads/2015/03/daniel-dae-kim.jpg
Hawaii Five-0's Daniel Dae Kim Talks Directorial Debut: "The first day I had to yell action, it was kind of odd"
Hawaii Five-0's Daniel Dae Kim, who fans know best as Chin Ho Kelly, recently made his directorial debut on the CBS series. Kim shared his experience with The Hollywood Reporter, saying that his experience was "weird at first," as he had to direct his co-stars. "The first day I had to yell action, it was […]
http://www.dailyactor.com/2015/03/hawaii-five-0-daniel-dae-kim-directorial-debut/
http://www.dailyactor.com/wp-content/uploads/2015/03/Ellie-Kemper-Unbreakable-Kimmy-Schmidt.jpg
Ellie Kemper on 'Unbreakable Kimmy Schmidt', Doomsday Cults and Tina Fey
When Ellie Kemper joined The Office in season 5, her character Erin Hannon wasn't intended to be one of the show's primary characters. However, Kemper won producers over with her portrayal of the cheerful, naive receptionist and Erin was heavily featured in the series' final seasons. Her portrayal also impressed 30 Rock producers Tina Fey […]
http://www.dailyactor.com/2015/03/ellie-kemper-unbreakable-kimmy-schmidt-tina-fey/
http://www.dailyactor.com/wp-content/uploads/2015/03/lily-james-cinderella.jpg
Lily James on Auditioning for 'Cinderella' and the Hardest Scenes She Had to Shoot
"The good thing is wearing something like that sort of changes how you stand and it gives you a sense of grace that you can use to your advantage as an actor" - Lily James on wearing corsets
http://www.dailyactor.com/2015/03/lily-james-on-auditioning-for-cinderella/