Argentum Photo Lab Rolls Out 'New Premium Digital Prints'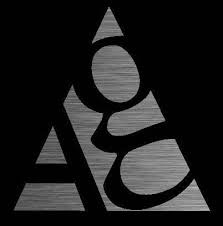 When people ask me where to go to print their headshots, I always say Argentum. They've been my 'go-to' place for headshots for a while now and I even rated them as Daily Actor's #1 place in L.A. for headshot printing. They always have the best quality prints for a reasonable price and their customer service has always been great.
The company recently did an upgrade to their prints with something called, New Premium Digital Prints. And they look fantastic!
I got a chance to compare my headshot which was printed earlier this year with the new technology and man, what a difference. The colors pop off the print. They are deeper and richer, almost like looking at an HDTV version of your headshot.
I took a side-by-side comparison picture below but my camera sucks so bad you can't even begin to see the difference. The left side is my old printing and the right is the newer version.

As you can see in my headshot, I'm wearing a dark blue short but I can only imagine the way it would look if I had been wearing something with a bit more color.
If you're interested in the technical bits: the old way they used to print headshots was with silver based chemicals. This new way uses ink-jet technology that produces a much higher resolution. And even better is that this way doesn't use chemicals. It's all green.
The next time you're looking to get another round of prints made, you should definitely check these out. I honestly think their essential to standing out in a crowded pile on a casting directors desk. My main problem is that I still have about 100 left from my last printing. Anyone need some of my headshots? I want these new ones. 
http://www.dailyactor.com/wp-content/uploads/2015/05/Caitriona-Balfe-Outlander.jpg
Outlander's Caitriona Balfe On The Emotional Toll of Filming Violent Scenes
"Having to put yourself in that place is tough. To sit in that emotional space, especially when you're doing it day after day." - Caitriona Balfe
http://www.dailyactor.com/2015/05/outlander-catriona-balfe-emotional-toll-of-filming-violent-scenes/
http://www.dailyactor.com/wp-content/uploads/2015/05/Chrissie-Fit.jpg
Chrissie Fit on How She Landed Her Role in 'Pitch Perfect 2′
"I remember getting the audition and being like, "This might not happen," just because it is such a massive movie." - Chrissie Fit
http://www.dailyactor.com/2015/05/chrissie-fit-on-how-she-landed-her-role-in-pitch-perfect-2/
http://www.dailyactor.com/wp-content/uploads/2015/05/Sam-Elliott.jpg
Sam Elliot on How he "F–ked" Himself Out of a Career as a Lead Actor
The rugged Sam Elliot has most often cast in character actor roles throughout his long career in film, though the 70 year-old Elliot thinks it wasn't always meant to be that way.
http://www.dailyactor.com/2015/05/sam-elliot-on-how-he-f-ked-himself-out-of-a-career-as-a-lead-actor/
http://www.dailyactor.com/wp-content/uploads/2015/05/Anna-Kendrick-Pitch-Perfect-2.jpg
Anna Kendrick Talks Hollywood and its Gender Bias
"As an actress you're perpetually about to be unemployed." - Anna Kendrick
http://www.dailyactor.com/2015/05/anna-kendrick-talks-hollywood-and-its-gender-bias/
http://www.dailyactor.com/wp-content/uploads/2015/05/tom-hardy-mad-max-fury-road.jpg
Tom Hardy on Fame, Acting School, and His 'Mad Respect' for Michael Fassbender
"Do what you love doing, do it well—everything should fit into place." - Tom Hardy
http://www.dailyactor.com/2015/05/tom-hardy-fame-acting-school-michael-fassbender/