SAG-AFTRA Negotiates New Contract for Commercial Actors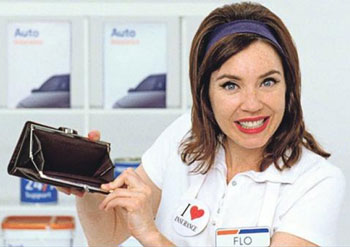 Finally some (mostly) good news for commercial actors.
Earlier this year I reported that commercial actors were not only on average working more for less pay because of big-name stars being cast in commercials and changing television viewing habits cutting into commercial actors' residuals.  On top of that, companies have been increasingly relying on so-called "reality" commercials that utilize non-actors to serve as "genuine" spokespeople for their products.  In other words, many commercial actors had their fingers crossed for new hope as SAG-AFTRA negotiated a new contract for commercial actors with top advertisers over the last several weeks.
The new contract, which was approved by SAG-AFTRA leadership on April 21, addresses some of these concerns.  On the financial side of things, SAG-AFTRA have negotiated $238 million in increased payments for commercial actors, amounting to a 6% average pay increase.  This includes increased payments for online viewing of commercials, which many actors felt they were not being properly compensated for now that commercials are sometimes seen more from repeated YouTube viewings than on television.  Per diems for meals and travel have also been increased.  However, the contract also increases union members' share of payments for their health and pension plans.
As for so-called "reality" commercials, actors in commercials that are crowd-sourced (like for a contest) will not be covered under the agreement, but in the case of a contest the advertisers must remove from circulation any non-winning entries at the conclusion of the contest so the non-winners' work is not exploited. 
One of the primary changes will that advertisers will be required to register any commercials featuring SAG-AFTRA members with Ad-ID, which tracks commercials much like a UPC code tracks products.  This third-party system will ensure accurate accounting of what advertisers owe talent based on how the commercial is aired or otherwise used.
This contract will go into effect pending member voting.
via AdAge.com
Latest Videos
http://www.dailyactor.com/wp-content/uploads/2014/07/bill-hader.jpg
Bill Hader: "I kind of fell into acting" (video)
Bill Hader, starring in the soon to be released The Skeleton Twins, talks about the film and how he fell into acting and then got "crazy lucky" in this quick video from USA Today. Share on Tumblr
http://www.dailyactor.com/2014/07/bill-hader-fell-into-acting-video/
http://www.dailyactor.com/wp-content/uploads/2014/07/director-john-carney-narrates-a.jpg
Director John Carney Narrates a Scene from 'Begin Again' Starring Kiera Knightley and Mark Ruffalo
Director John Carney (Once) narrates a scene from his new film, Begin Again. Starring Keira Knightley and Mark Ruffalo, the scene shows the first time the two characters meet. I haven't seen it yet but I've heard it's great.
http://www.dailyactor.com/2014/07/begin-again-scene-director-john-carney-keira-knightley-mark-ruffalo/
http://www.dailyactor.com/wp-content/uploads/2014/07/holler-if-you-hear-me-gma.jpg
Watch the Cast of Broadway's 'Holler If You Hear Me' Perform 'California Love' on GMA
The cast of Broadway's newest musical, Holler If You Hear Me with music from Tupac Shakur, performed on Good Morning America this morning. Singing 'California Love', the cast (including the teriffic Christopher Jackson – read our interview here), show why they're the most energetic and inspiring group of actors on Broadway. Holler If Ya Hear [...]
http://www.dailyactor.com/2014/07/watch-cast-broadways-holler-hear-perform-california-love-gma/
http://www.dailyactor.com/wp-content/uploads/2014/07/behind-the-scenes-of-dawn-of-the.jpg
Behind the Scenes of 'Dawn of the Planet of the Apes' with Performance Capture Actor Terry Notary
Actor Terry Notary is 1 of 5 actors playing the apes in the new Dawn of the Planet of the Apes. "When you see armies of apes," he says, that's "five of us." Check out the video where you can watch his performance capture work.
http://www.dailyactor.com/2014/07/dawn-planet-apes-performance-capture-actor-terry-notary/
http://www.dailyactor.com/wp-content/uploads/2014/07/melissa-mccarthy-daily-show.jpg
Melissa McCarthy and John Stewart Talk About Terrible Commercial Auditions on 'The Daily Show'
Melissa McCarthy stopped by The Daily Show last week to plug about her new movie, Tammy. She talked about how she loved working with her husband, Ben Falcone (director of Tammy) and then segued into talking about some horrible working situations. The always hilarious McCarthy then started to tell host John Stewart about a particular [...]
http://www.dailyactor.com/2014/07/melissa-mccarthy-john-stewart-commercial-auditions-the-daily-show/