Productions Photos from The Old Globe Theatre's 'Pygmalion' starring Robert Sean Leonard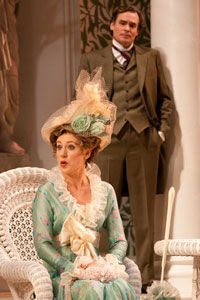 Pygmalion is currently in production at San Diego's Old Globe Theatre and from what I've heard, it's pretty damn great.

Robert Sean Leonard stars in George Bernard Shaw's classic show as Professor Henry Higgins and Charlotte Parry, who was recently on Broadway in The Importance of Being Earnest, is Eliza Doolittle.
Directed by Nicholas Martin, the show runs till February 17th. For tickets, click here.
Check out some of the production photos (by Henry DiRocco) below!