No John Hawkes for 'The Sessions'? 'Beasts' Director Over Ben Affleck? Some Thoughts On The Nominations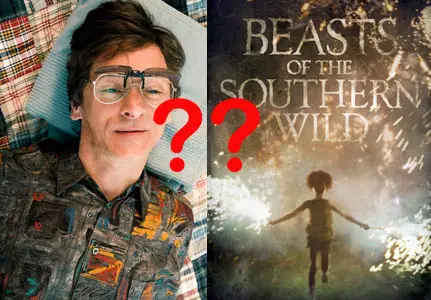 The one category that is a total joke this year is Best Director. No Kathyrn Bigelow for Zero Dark Thirty? No Ben Affleck for Argo? What about Quentin Tarantino for Django Unchained? Instead of nominating any one of these three most deserving directors, Beasts of the Southern Wild Director Benh Zeitlin gets a nod? And it was nominated for Best Picture?
Come on. Did they watch the movie? The best thing about the movie is Quvenzhané Wallis (who got a nomination for Best Actress in a Leading Role), Dwight Henry and the soundtrack. The movie is just OK and doesn't even belong in the same sentences as Django, ZDT or Argo. Absolutely ridiculous.
No Affleck or Bigelow… wow.
In the acting categories, the only one true snub has to be John Hawkes for The Sessions. But, who do you take out? Here are the nominations:
Bradley Cooper in Silver Linings Playbook
Daniel Day-Lewis in Lincoln
Hugh Jackman in Les Misérables
Joaquin Phoenix in The Master
Denzel Washington in Flight
Daniel Day-Lewis, who I think will win, has to stay. Hugh Jackman is my second choice and Joaquin Phoenix has also got to be on there. Cooper and Washington were both great in their roles but if I had to pick one, I'd take off Washington and slide in Hawkes. Flight had a damn good first hour but then crashed and burned in its second half. And that final scene with the kid? I know that's not Denzel's fault, it's Director Robert Zemeckis', but still, someone has to go in our little make-believe list.
Robert De Niro is the weak link for me the Best Supporting Actor category. He was fine but I barely remember him in Silver Linings Playbook. I loved Alan Arkin in Argo and he may in fact win for the 'sentimental' vote but I think it all comes down to Philip Seymour Hoffman (The Master) and Christoph Waltz (Django Unchained) with Waltz winning.
As good as Quvenzhané Wallis in Beasts, I actually kind of hate it when a kid gets nominated. Jessica Chastain, for me, is the best of the bunch.
For Best Supporting Actress, let's just give it to Anne Hathaway now. The only other actress I see being in her way is Sally Field; Lincoln got 12 nominations so the Academy clearly loves the film.
It'll be a fun month and a half, that's for sure. And, yes, I'm still pissed over Best Director.
Latest Videos
Watch: Anna Gunn, Jacki Weaver and Virginia Kull on 'Gracepoint' and Strong Female Roles on TV
The actresses also speak candidly about how they feel about their characters in the series and why its important for TV to feature series with strong female leads.Check out the conversation above!
http://www.dailyactor.com/2014/10/watch-anna-gunn-jacki-weaver-virginia-kull-gracepoint-strong-female-roles-on-tv/
http://www.dailyactor.com/wp-content/uploads/2014/10/watch-cristin-milioti-talks-a-to.jpg
Watch: Cristin Milioti Talks 'A to Z', 'Once' and 'How I Met Your Mother'
Few actresses have the kind of rise as Cristin Milioti has had in the last few years. A virtual unknown in 2011, she became a bona fide Broadway star in the 2012 hit Once, appeared in a supporting role in the 2013 film The Wolf of Wall Street, and was featured as the titular mother […]
http://www.dailyactor.com/2014/10/watch-cristin-milioti-a-to-z-once-how-i-met-your-mother/
http://www.dailyactor.com/wp-content/uploads/2014/10/watch-bryan-cranstons-acting-adv.jpg
Watch: Bryan Cranston's Acting Advice
With Breaking Bad: The Complete Series Barrel being released on Blu-ray with all kinds of goodies today, it gives us yet another opportunity to reflect on the series' star Bryan Cranston and all of the incredible advice he has offered actors in the wake of his success. In a video he filmed in 2013 for […]
http://www.dailyactor.com/2014/10/bryan-cranston-acting-advice-video/
http://www.dailyactor.com/wp-content/uploads/2014/10/alex-sharp-curious-incident-of-the-dog.jpg
Alex Sharp Talks About His Broadway Debut in 'The Curious Incident of the Dog in the Night-Time' (video)
Alex Sharp went from working in a call-center and renovating houses to going to Julliard. And now, he's starring in one of the most talked about shows of the season, The Curious Incident of the Dog in the Night-Time. Check out this great, inspiring video!
http://www.dailyactor.com/2014/10/alex-sharp-broadway-debut-the-curious-incident-of-the-dog-in-the-night-time-video/
http://www.dailyactor.com/wp-content/uploads/2014/10/Its-only-a-play.jpg
Watch a Scene From Terrance McNally's, 'It's Only a Play', Featuring Nathan Lane and Micah Stock
Here's a quick scene from Terrance McNally's It's Only a Play, currently on Broadway at the Schoenfeld Theater. In this scene, Nathan Lane and Micah Stock meet for the first time. The show, about the opening night of a new play, also stars Matthew Broderick, Stockard Channing, F. Murray Abraham, Rupert Grint and Megan Mullally.
http://www.dailyactor.com/2014/10/watch-a-scene-terrance-mcnally-its-only-a-play-nathan-lane-micah-stock/