No John Hawkes for 'The Sessions'? 'Beasts' Director Over Ben Affleck? Some Thoughts On The Nominations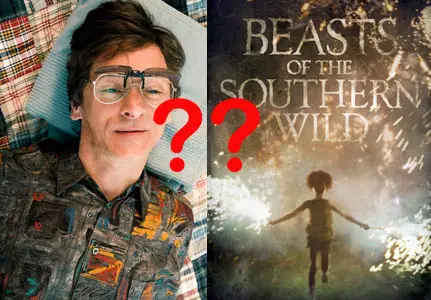 The one category that is a total joke this year is Best Director. No Kathyrn Bigelow for Zero Dark Thirty? No Ben Affleck for Argo? What about Quentin Tarantino for Django Unchained? Instead of nominating any one of these three most deserving directors, Beasts of the Southern Wild Director Benh Zeitlin gets a nod? And it was nominated for Best Picture?
Come on. Did they watch the movie? The best thing about the movie is Quvenzhané Wallis (who got a nomination for Best Actress in a Leading Role), Dwight Henry and the soundtrack. The movie is just OK and doesn't even belong in the same sentences as Django, ZDT or Argo. Absolutely ridiculous.
No Affleck or Bigelow… wow.
In the acting categories, the only one true snub has to be John Hawkes for The Sessions. But, who do you take out? Here are the nominations:
Bradley Cooper in Silver Linings Playbook
Daniel Day-Lewis in Lincoln
Hugh Jackman in Les Misérables
Joaquin Phoenix in The Master
Denzel Washington in Flight
Daniel Day-Lewis, who I think will win, has to stay. Hugh Jackman is my second choice and Joaquin Phoenix has also got to be on there. Cooper and Washington were both great in their roles but if I had to pick one, I'd take off Washington and slide in Hawkes. Flight had a damn good first hour but then crashed and burned in its second half. And that final scene with the kid? I know that's not Denzel's fault, it's Director Robert Zemeckis', but still, someone has to go in our little make-believe list.
Robert De Niro is the weak link for me the Best Supporting Actor category. He was fine but I barely remember him in Silver Linings Playbook. I loved Alan Arkin in Argo and he may in fact win for the 'sentimental' vote but I think it all comes down to Philip Seymour Hoffman (The Master) and Christoph Waltz (Django Unchained) with Waltz winning.
As good as Quvenzhané Wallis in Beasts, I actually kind of hate it when a kid gets nominated. Jessica Chastain, for me, is the best of the bunch.
For Best Supporting Actress, let's just give it to Anne Hathaway now. The only other actress I see being in her way is Sally Field; Lincoln got 12 nominations so the Academy clearly loves the film.
It'll be a fun month and a half, that's for sure. And, yes, I'm still pissed over Best Director.
http://www.dailyactor.com/wp-content/uploads/2015/03/steve-buscemi-boardwalk-empire.jpg
Steve Buscemi's "Ask Me Anything" Chat on Reddit: "I don't think you can point to any one character and say that that's 'me'"
"With any role I play, I only have myself" - Steve Buscemi
http://www.dailyactor.com/2015/03/steve-buscemi-ask-me-anything-chat-on-reddit/
http://www.dailyactor.com/wp-content/uploads/2015/03/sally-field-hello-my-name-is-doris.jpg
Sally Field On Improvisation, How She Chooses Her Roles and 'Hello, My Name is Doris'
"There's a dearth of roles for women. I turn down a lot of stuff because there's just nothing in it for me to do." – Sally Field Actress Sally Field put in an appearance at SXSW last week to promote her new film, Hello My Name is Doris. Michael Showalter has directed the movie […]
http://www.dailyactor.com/2015/03/sally-field-improvisation-roles-hello-my-name-is-doris/
http://www.dailyactor.com/wp-content/uploads/2015/03/Will-Ferrell-Get-Hard.jpg
Will Ferrell on His Comedy Roots, 'Get Hard' and His Favorite Roles to Play
Ferrell was on hand to take part in a Q&A and spoke more about how working with Hart came about. When asked if he chooses his projects based on who he wants to work with, or the script itself, Ferrell explained that each project was different.
http://www.dailyactor.com/2015/03/will-ferrell-on-his-comedy-roots-get-hard-and-his-favorite-roles-to-play/
http://www.dailyactor.com/wp-content/uploads/2015/03/daniel-dae-kim.jpg
Hawaii Five-0's Daniel Dae Kim Talks Directorial Debut: "The first day I had to yell action, it was kind of odd"
Hawaii Five-0's Daniel Dae Kim, who fans know best as Chin Ho Kelly, recently made his directorial debut on the CBS series. Kim shared his experience with The Hollywood Reporter, saying that his experience was "weird at first," as he had to direct his co-stars. "The first day I had to yell action, it was […]
http://www.dailyactor.com/2015/03/hawaii-five-0-daniel-dae-kim-directorial-debut/
http://www.dailyactor.com/wp-content/uploads/2015/03/Ellie-Kemper-Unbreakable-Kimmy-Schmidt.jpg
Ellie Kemper on 'Unbreakable Kimmy Schmidt', Doomsday Cults and Tina Fey
When Ellie Kemper joined The Office in season 5, her character Erin Hannon wasn't intended to be one of the show's primary characters. However, Kemper won producers over with her portrayal of the cheerful, naive receptionist and Erin was heavily featured in the series' final seasons. Her portrayal also impressed 30 Rock producers Tina Fey […]
http://www.dailyactor.com/2015/03/ellie-kemper-unbreakable-kimmy-schmidt-tina-fey/