No John Hawkes for 'The Sessions'? 'Beasts' Director Over Ben Affleck? Some Thoughts On The Nominations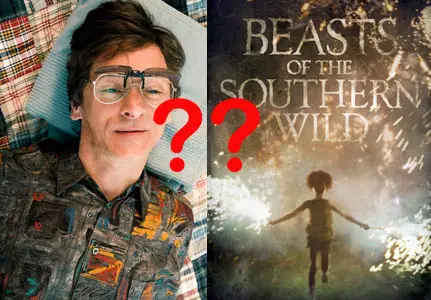 The one category that is a total joke this year is Best Director. No Kathyrn Bigelow for Zero Dark Thirty? No Ben Affleck for Argo? What about Quentin Tarantino for Django Unchained? Instead of nominating any one of these three most deserving directors, Beasts of the Southern Wild Director Benh Zeitlin gets a nod? And it was nominated for Best Picture?
Come on. Did they watch the movie? The best thing about the movie is Quvenzhané Wallis (who got a nomination for Best Actress in a Leading Role), Dwight Henry and the soundtrack. The movie is just OK and doesn't even belong in the same sentences as Django, ZDT or Argo. Absolutely ridiculous.
No Affleck or Bigelow… wow.
In the acting categories, the only one true snub has to be John Hawkes for The Sessions. But, who do you take out? Here are the nominations:
Bradley Cooper in Silver Linings Playbook
Daniel Day-Lewis in Lincoln
Hugh Jackman in Les Misérables
Joaquin Phoenix in The Master
Denzel Washington in Flight
Daniel Day-Lewis, who I think will win, has to stay. Hugh Jackman is my second choice and Joaquin Phoenix has also got to be on there. Cooper and Washington were both great in their roles but if I had to pick one, I'd take off Washington and slide in Hawkes. Flight had a damn good first hour but then crashed and burned in its second half. And that final scene with the kid? I know that's not Denzel's fault, it's Director Robert Zemeckis', but still, someone has to go in our little make-believe list.
Robert De Niro is the weak link for me the Best Supporting Actor category. He was fine but I barely remember him in Silver Linings Playbook. I loved Alan Arkin in Argo and he may in fact win for the 'sentimental' vote but I think it all comes down to Philip Seymour Hoffman (The Master) and Christoph Waltz (Django Unchained) with Waltz winning.
As good as Quvenzhané Wallis in Beasts, I actually kind of hate it when a kid gets nominated. Jessica Chastain, for me, is the best of the bunch.
For Best Supporting Actress, let's just give it to Anne Hathaway now. The only other actress I see being in her way is Sally Field; Lincoln got 12 nominations so the Academy clearly loves the film.
It'll be a fun month and a half, that's for sure. And, yes, I'm still pissed over Best Director.
Latest Videos
http://www.dailyactor.com/wp-content/uploads/2014/08/bryan-cranston-emmy-award-speech.jpg
Watch: Bryan Cranston's Emmy Award Speech: "I love to act. It is a passion of mine and I will do it until my last breath."
The Emmy Awards weren't the most exciting awards show this year but with Bryan Cranston winning for Outstanding Actor in a Drama for Breaking Bad, we at least got to hear one heck of a fantastic acceptance speech. "I was a kid who always looked for the shortcut," he said. "I did happen to stumble […]
http://www.dailyactor.com/2014/08/watch-bryan-cranston-and-aaron-pauls-emmy-award-speeches/
http://www.dailyactor.com/wp-content/uploads/2014/08/audition-tapes-gerard-butler-aud.jpg
Audition Tapes: Gerard Butler Auditions for 'Dracula 2000′
Check out Gerard Butler auditioning for the role of Dracula in the movie, Dracula 2000. The film, about a group of thieves who break into a chamber expecting to find paintings, but instead find Dracula himself, also starred Christopher Plummer, Jonny Lee Miller and Nathan Fillion. Bulter has some sweet rock star hair, huh?
http://www.dailyactor.com/2014/08/audition-tapes-gerard-butler-dracula-2000/
http://www.dailyactor.com/wp-content/uploads/2014/08/interview-matt-dillon-and-carla.jpg
Interview: Matt Dillon and Carla Gugino Talk 'Wayward Pines'
FOX has a new limited-series that's got a terrific cast and interesting premise. It's called Wayward Pines and stars Matt Dillon, Carla Gugino, Melissa Leo, Toby Jones, Terrance Howard, Juliette Lewis, Tim Griffin and Shannyn Sossamon. The show, whose pilot was directed by M. Night Shyamalan, is about a Secret Service agent (Dillon) goes to […]
http://www.dailyactor.com/2014/08/interview-matt-dillon-carla-gugino-wayward-pines-comic-con/
http://www.dailyactor.com/wp-content/uploads/2014/08/interview-wayward-pines-stars-ti.jpg
Interview: 'Wayward Pines' Stars Tim Griffin and Shannyn Sossamon on the Show, Their Characters and More!
Griffin and Sossamonwere at Comic-Con where they sat in on some roundtable interviews to talk about the show.
http://www.dailyactor.com/2014/08/interview-wayward-pines-stars-tim-griffin-shannyn-sossamon-comic-con/
http://www.dailyactor.com/wp-content/uploads/2014/08/interview-m-night-shyamalan-talk.jpg
Interview: M. Night Shyamalan Talks 'Wayward Pines' and Why He Expanded a Young Actors Role on the Show
I talked to Shyamalan at Comic-Con in a roundtable interview where he talked about the cast, what he learned from working in TV and how young actor Charlie Tahan started out with a small part but as the story grew, so did his role.
http://www.dailyactor.com/2014/08/interview-m-night-shyamalan-wayward-pines-comic-con/