You Don't Get What You Wish For In Life, You Get What You Believe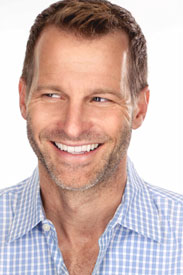 Written by Anthony Meindl
You don't get what you wish for in life, you get what you believe.
And that can be a tad scary at first because we have all these desires in life but we also often have conflicting belief systems that get triggered once we have a desire.
So if our belief system is not in alignment with our desire, we'll cancel out our desire each time because the belief system is the dominating energy or force that has the most leverage in our experience.
Sometimes, this understanding makes people wonder, "Well, why go after my dreams then?"
But if we can understand the nature of a belief system, we can understand how to change it and put in its place a new belief that will support our most heart-filled desires.
Think of beliefs (and desires) as quantum energy waves – which are all potential! And that's what everything on this planet is; a bunch of quantum particles and waves being manifested as matter.
Our beliefs have the ability to crystallize our thought waves into particles.
Why?
Because they are the expectations of how we see our world. We expect to see them in our life.
If you have a belief system that only "this can happen" or you want a boyfriend but believe, "I'm never going to find one." Or you want to book an acting job but your belief is, "I'm not good enough," the experiences in your life are going to bear out that belief system.  You'll keep missing the boyfriend and keep losing out on the job.
Science tells us that once a thing is observed it becomes the thing. So those beliefs become the very things that we keep observing in our experiences in life.
Beliefs have so much energy around them because we've been carrying them around unchecked for such long periods of time that their job is to protect us and continue to create our world the way our belief system is built to believe. Its job is to serve us the way we want (subconsciously) to be served.
Of course, this is what's maddening about life! A higher part of us wants these things we desire. We want to live a glorious life with creative victories and a lover to share them with and the ability to take a trip to the South of France.
But our belief systems do their subconscious work and keep us missing those desires we crave because the belief is embedded in our core.
This is why creating often feels haphazard, at best. Yes, sometimes our desires do manifest, just by the sheer tenacity of our willpower and perseverance. But there often seems to be such a struggle in many areas that we consciously feel should be easier to achieve.
Look at the history of humanity. Prevailing beliefs win out until someone comes along to challenge the dominating belief system. The world was flat until someone challenged that belief system. (Thank God for the Greeks and Eratosthenes who was ahead of his time, but no one listened anyway.) The earth was the center of the solar system, until Copernicus developed the sun-centered model.
So take heart. If the most stubborn of belief systems eventually could be changed, then you can change yours.
A belief may seem inflexible, but all we have to do is take it out, rewire it and then reintroduce a new concept in its place. Sounds hard? Not really.

Anthony Meindl is an award-winning writer, director, producer, and Artistic Director of Anthony Meindl's Actor Workshop (AMAW) in Los Angeles and New York, where it was voted the Best Acting Studio in Los Angeles by Backstage in 2011 and 2012 (Best Scene Study and Best Cold Read). AMAW is also located in Australia. 
Meindl's first feature film, "Birds of a Feather," won the Spirit of the Festival Award at the 2012 Honolulu Rainbow Film Festival, and he won Best Director at the Downtown Film Festival Los Angeles. He is a regular contributor to The Daily Love, Backstage, and various spirituality podcasts. He has been featured in ABC News, Daily Variety, LA Weekly, The Hollywood Reporter and the CW KTLA. He is also the author of the new best-selling book, "At Left Brain, Right Turn," which helps artists of all kinds unleash their creative genius within. Check out Meindl's free smartphone app on iTunes. 'Follow Meindl on Twitter @AnthonyMeindl.
http://www.dailyactor.com/wp-content/uploads/2015/02/Larry-David.jpg
Larry David on Who he Wanted to Star in his Broadway Play 'Fish in the Dark': "Anybody but me"
"It's one of the reasons I didn't like acting. I don't like not being able to interject" – Larry David on acting with a script Who doesn't like Larry David? Well, to be honest, Larry David probably doesn't like Larry David. In fact, David didn't even want to cast himself in the lead of […]
http://www.dailyactor.com/2015/02/larry-david-on-who-he-wanted-to-star-broadway-play-fish-in-the-dark/
http://www.dailyactor.com/wp-content/uploads/2015/02/Helen-Mirren-The-Queen.jpg
Helen Mirren on Winning an Oscar: "It's an indescribable moment"
"It's hard to say, because you don't know what would have happened if you hadn't won" - Helen Mirren When Asked If Winning an Oscar Changed Her Career
http://www.dailyactor.com/2015/02/helen-mirren-on-winning-an-oscar/
http://www.dailyactor.com/wp-content/uploads/2015/02/anna-chlumsky-james-earl-jones.jpg
Anna Chlumsky on Her Broadway Debut: "For me, it was an opportunity to go in the direction that I hadn't played in a while"
"I think my personality lends itself to ensembles" - Anna Chlumsky
http://www.dailyactor.com/2015/02/anna-chlumsky-broadway-debut-ensemble/
http://www.dailyactor.com/wp-content/uploads/2015/02/joanne-froggatt-downton-abbey.jpg
'Downton Abbey' Star Joanne Froggatt on Creating Her Own Backstory and How She's "Not a Big-Budget Hollywood Type"
"They want the model type, classically beautiful, and I'm not" - Joanne Froggatt on Working in Hollywood
http://www.dailyactor.com/2015/02/downton-abbey-star-joanne-froggatt-character-backstory-hollywood/
http://www.dailyactor.com/wp-content/uploads/2015/01/al-pacino-the-humbling.jpg
Al Pacino on Acting: "It becomes such a part of your nature you rarely ever think about quitting"
After working infrequently in film over the last decade, Al Pacino appears in several films released in 2015, including The Humbling, an indie drama directed by Barry Levinson.
http://www.dailyactor.com/2015/02/al-pacino-on-acting-it-becomes-such-a-part-of-your-nature/